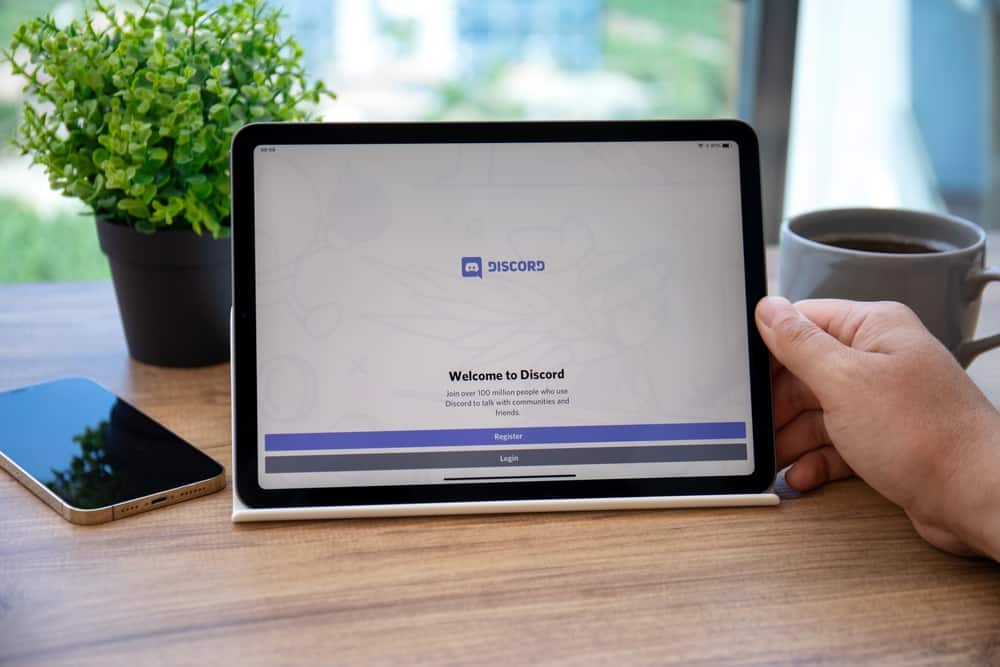 Discord has enabled like-minded individuals to come together in public and private spaces known as servers. For instance, individuals who are into gaming can form or join servers where the conversations only revolve around video games.
Currently, there are over 140 million active monthly users on the platform. However, despite the platform's growing popularity, some users experience Discord crashing on their iPads.
It may be challenging to pinpoint the sole reason your Discord keeps crashing. The issue may be due to several reasons, such as Discord settings on your iPad, multiple apps running in the background, or an influx of images on a server.
It is an awful experience to have your Discord crashing on your iPad multiple times. Read on to discover some of the reasons Discord may be crashing on your iPad:
Discord Data Privacy Controls
For all your applications, including Discord, settings are key, and you can always customize them. In this case, your Discord may be crashing because your current settings hinder your iPad device from performing optimally. You can start by adjusting your user settings to try and fix the problem.
Follow these steps to change your settings:
Open Discord and tap on the profile icon on the bottom right-hand side of your iPad.
Tap "Privacy and Safety."
Disable or turn off "Use data to improve Discord."
You can turn off the setting by moving the toggle bar to the left. The setting helps to enhance Discord but can also interfere with the app's performance. The interference may be why the Discord app keeps crashing on your iPad.
Multiple Apps Running in the Background
If you have multiple apps running simultaneously, that may jeopardize how Discord functions. Ensure that all background applications are closed when you are about to start using Discord. You can do that by double-clicking the home button. All the running apps will appear, and you can close them one by one by swiping them up.
Closing all the running apps will make it easier for your Discord to perform well as expected.
An Influx of Images on a Server
If you are part of an active server, you will most likely find high-resolution images or large video files. Also, anytime a server member sends a GIF or animated emojis, they open and start playing automatically.
When you log into Discord and get into an active server, your app can crash due to the influx of images, videos, and all the other items.
The issue is solvable because you can adjust your settings using the following steps:
Open Discord and tap on the profile icon to display user settings.
Scroll to the "App Settings" section and tap "Texts and Images."
Turn off "Display images, Videos, and Lolcats."
Scroll down to the "Emoji" section and disable "Show emoji reactions on messages."
Adjusting your settings can help reduce the instances of the Discord application crashing on your iPad.
Discord App Lag and Slow Performance
Your application should be quick, especially if your iPad is the latest model or generation. However, in this instance, it would be good to look into any possible areas that could lead to a lag or slow performance that eventually leads to a crash.
On all iOS devices, the Background App Refresh feature always updates the content from all applications. The downside is that it fills up the memory by refreshing Discord occasionally. When it takes up the available temporary memory, your application may lag or perform slower.
The bright side is that you can constantly adjust your settings to your liking. You can use these steps to adjust the settings.
Open your iPad's Settings.
Tap "General."
Select "Background App Refresh."
Scroll down until you find Discord.
Turn off "Background App Refresh" by moving the toggle bar to the left.
An Outdated Discord Application Version
If you are an avid Discord user, you should check for updates occasionally. Developers regularly improve the app to make it better for the users and to do away with bugs.
If your Discord app keeps crashing, you should check if you're using the latest version. It is possible to do that through the App Store. The steps are simple and as follows.
Open App Store on your iPad.
Click the profile icon.
Scroll down to the list of apps.
Find Discord and check whether there is an update.
Tap the "Update" button to get the updated version.
An updated version usually works efficiently and may have new features.
Wrapping Up
It is frustrating to have an application that keeps crashing when using it. Troubleshooting may be challenging, especially if you need help figuring out where to start.
Having a list of possible issues causing the crash makes it easy to follow through and make the necessary adjustments. Be sure to check the stated possible issues and how to rectify them.