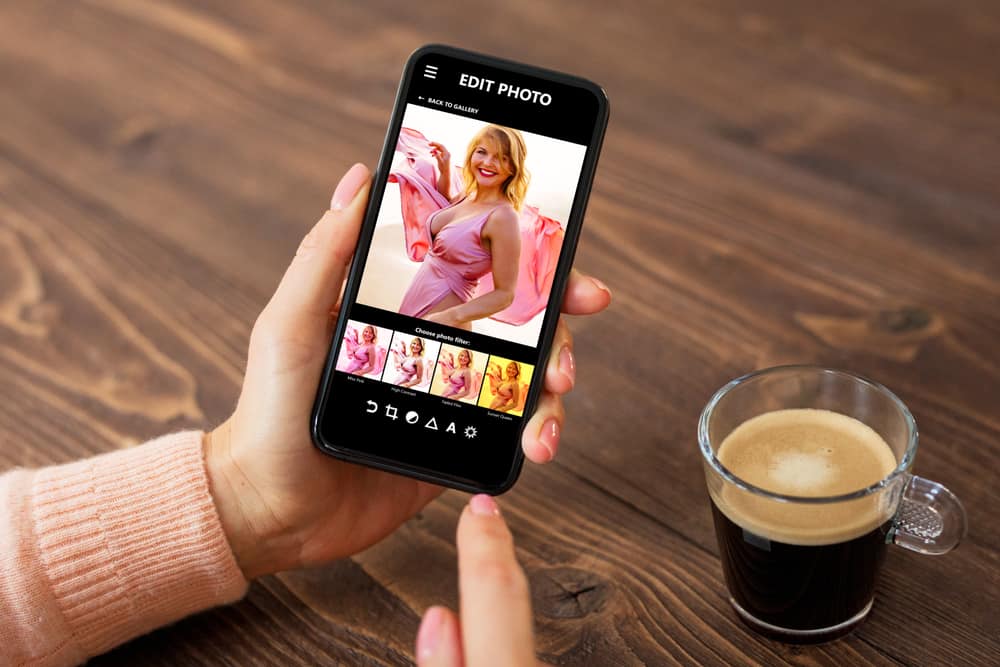 Your Discord profile picture matters; it fails to stand out when it's blurry, and anyone viewing it will have trouble recognizing you. You can view people's profiles on a Discord server to check if you recognize them.
Unfortunately, you may upload your Discord profile only to view it and realize how blurry it appears. What causes this, and how can you fix it?
Many users have uploaded a Discord profile picture at some point, only to appear blurry. This sad situation occurs when your image is of low quality and large. However, you can quickly fix this by uploading the profile picture using the Discord browser instead of the mobile or desktop version. Open your browser and access your "User Settings" page. On your user profile, change the avatar.
This post discusses why the Discord profile picture appears blurry after uploading it. Moreover, we will cover the steps you should follow to resolve this error and upload a clear and quality Discord PFP.
Why Does Discord Profile Picture Appear Blurry?
There are millions of Discord users, and when creating a Discord account, you can add your profile picture for quick recognition. Profile pictures can be random pictures or your selfie pictures. Many Discord users love adding avatars for their profile picture, but when you add an avatar or any other picture that appears blurry, that's a disappointment.
We understand how frustrating it gets when you upload a beautiful picture, only for it to appear blurry after uploading it as your Discord profile picture. Why does this happen?
Here's the kicker, when you upload a low-quality image or a picture larger than the required size as your profile picture, it will likely blur. Moreover, you will face this error when using your Discord mobile application to upload the profile picture.
How To Fix Blurry Discord Profile Picture
The blurry profile picture is disappointing, but you don't have to keep up with it. There is a way to fix it. The trick involves using the Discord web version instead of the mobile or desktop application to upload your profile picture.
When you use the web version, you will upload a high-quality picture. Follow the steps below to fix the blurry Discord profile picture.
On Desktop
The steps below will work for Mac and Windows.
Open your browser on your desktop.
Visit the Discord website and click the "Login" button.
Enter your Discord credentials and log in to your account.
Click on the gear icon at the bottom once your Discord account opens.
Click on "Edit User Profile" on the user settings page.
Hit the "Change Avatar" button.
Click the "Upload Image" option.
Browse for the high-quality image that you want to set as your profile. Click on it to upload it on Discord.
Once your profile picture is uploaded, click the "Save Changes" button.
You now have a clear Discord profile picture. If you uploaded the same image that appeared blurry when earlier, notice how uploading it via the browser fixed the blurriness.
On Mobile
If you use Discord on your mobile phone, you can upload your profile picture via the phone's browser to help fix the blurriness. Whether using Android or iPhone, follow the steps below.
Open your phone's browser and access the Discord login page.
Tap on the three dots icon to open a browser's menu and select "Desktop site."
Log in to your Discord account.
Locate the gear icon at the bottom of the Discord screen and tap on it.
Once the "User Settings" page opens, ensure you are in the "My Account" section.
Tap "Edit User Profile."
Next, tap on the "Change Avatar" button.
Tap on the "Upload Image" option.
Choose the profile picture you want to upload from your phone's gallery and tap on it to add it to Discord.
Crop the image to fit in the profile picture section, then tap the "Apply" button.
Lastly, tap the "Save Changes" button.
You now have a clear Discord profile picture. When you open the Discord application, you will still enjoy the clear profile picture, unlike the one you uploaded earlier.
Conclusion
Discord often faces glitches when you upload your profile picture using the desktop or mobile application, making the image appear blurry.
We've discussed the steps you should follow to fix the error and have your Discord upload a clear profile picture using the web Discord version.
Frequently Asked Questions
How do you fix a blurry picture on Discord?
Open the Discord website on your browser on the mobile or desktop. Login to your account via the browser and access the "User Settings" page. Click on "Edit User Profile," click the "Change Avatar" option, and upload a picture from your phone's gallery or desktop. You now have a clear profile picture.