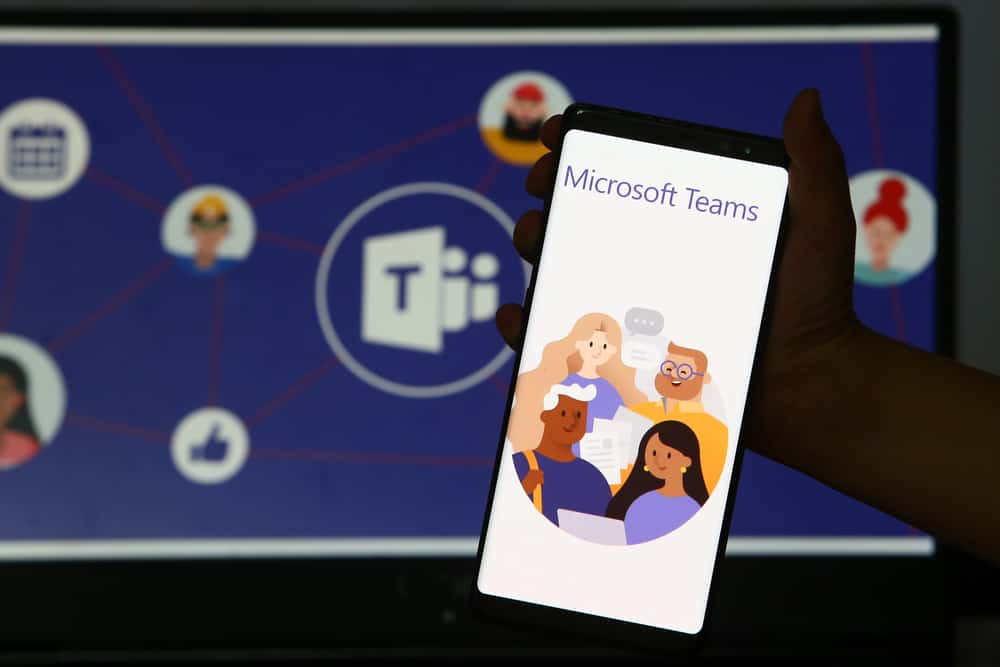 Organizations worldwide utilize Microsoft Teams, a well-liked tool for communication and collaboration. However, a lot of customers have recently reported a variety of problems with the site.
Accessibility issues are significant, with users frequently reporting mistakes and delays. Another problem is the need for some functionality, such as access to a shared calendar or the ability to arrange recurring meetings.
So how to fix the issues with Microsoft Teams?
One way to solve these issues is to ensure you are running the most recent version of Microsoft Teams and that your device satisfies the system requirements. You may also try using a different web browser or emptying your cache and cookies. 
Microsoft Teams is still a valuable tool for remote work and communication despite these problems. Learn more about these problems and the steps to solve them in this article.
What Is Microsoft Teams, and Why Is It So Important?
The Microsoft Teams platform integrates various tools and features in a single platform. With 270 million active users in 2022, the platform keeps up to what it was designed for – to help teams stay organized and connected, regardless of location.
Some of the key features of Microsoft Teams include the ability to
Chat with team members in real-time
Collaborate on documents and projects
Make voice and video calls
Host meetings and webinars
Integrate with other Microsoft and third-party apps and services
Microsoft Teams is critical today, where many people work remotely and need a reliable way to stay connected with their colleagues. It helps teams stay productive and efficient, even when not physically together.
Additionally, Microsoft Teams integrates with other Microsoft 365 apps and services, such as Outlook, OneDrive, and SharePoint, providing a seamless experience for users.
What Is Wrong With Microsoft Teams Today?
If you encounter a problem with Microsoft Teams and think its servers may be down, the Downdetector website is an excellent place to go and find out if that's the issue. If this is the case, you cannot do anything but wait.
If there's no problem with the platform's servers, you may need to look at other possible reasons that can contribute to the non-accessibility of MS Teams on your device.
Several factors could be preventing you from being able to access Microsoft Teams on your system. Some possible issues include the following.
Issue #1: Incorrect Login Credentials
Ensure that you are using the correct login email address and password. If we are to believe an HYPR report, about 37% percent of people juggle about 20 passwords in their personal life.
That's why it's essential that you have a password record. 
Issue #2: Internet Connectivity Issues
Microsoft Teams requires an active internet connection to function correctly. If you are experiencing connectivity issues, try troubleshooting your internet connection or using a different network.
Issue #3: Outdated or Unsupported Web Browser
Microsoft Teams may not work correctly on outdated or unsupported web browsers. Ensure you are using a supported browser and that it is up to date.
Issue #4: Outdated or Unsupported Operating System
Microsoft Teams may not work correctly on outdated or unsupported operating systems. Ensure that your operating system is up to date and meets the minimum system requirements for Microsoft Teams.
Issue #5: Server Issues
Microsoft Teams is a cloud-based service, and the service may be down or experiencing issues on the server side. 
Issue #6: Local System Issues
There may be issues with your local system preventing you from accessing Microsoft Teams. Try troubleshooting your system and ensuring that it meets the minimum system requirements for Microsoft Teams.
In addition to finding the reasons and fixing them mentioned in the previous section, you can also check the Microsoft 365 Service health status page. This page shows the current status of all Microsoft 365 services, including Microsoft Teams. If there are any known issues, they will be listed on this page.
If you have tried all of the above steps and are still experiencing issues with Microsoft Teams, you can try contacting Microsoft support for further assistance.
Conclusion
In conclusion, Microsoft Teams is a valuable tool for remote work and collaboration, but it can have some issues, as with any technology. To avoid these problems, ensure to use the latest version of MS Teams.
If your device meets the minimum system requirements and has a stable internet connection, you must look at other options. If problems persist, check the Microsoft 365 Service health status page or contact Microsoft Support.
Despite these issues, MS Teams remains a valuable tool for organizations.