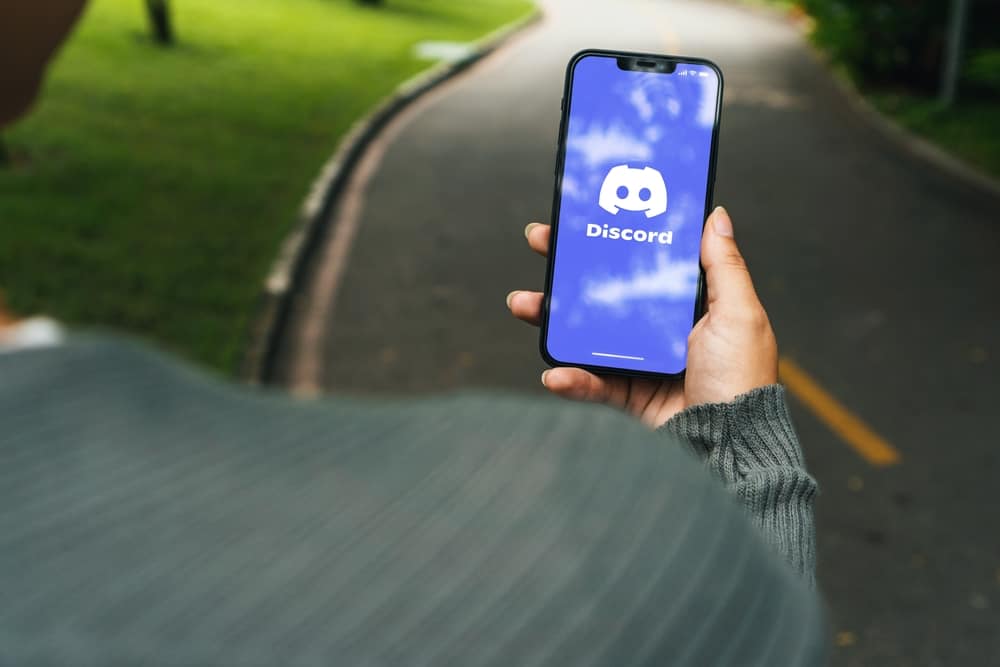 Have you ever used voice in Discord only to experience audio that drops out consistently?
This situation makes it difficult for other app users to hear you.
Fortunately for you and other Discord users, you can remedy this problem by tweaking the app's settings.
This is where input sensitivity comes in.
So, what is input sensitivity on Discord?
Input sensitivity in Discord refers to the input level resulting in the rated output at maximum attenuation, normally 0 decibels. The input sensitivity can change due to the changes in output when the load impedance changes. Voltage gain remains constant when the load impedance is halved.
Here's what you need to know about input sensitivity in Discord and how you can enable it on the voice chat service platform.
What Does Input Sensitivity Mean?
Input sensitivity refers to the maximum voltage strength of input signals that amplifiers can handle while producing untrimmed full output. Understanding this is crucial because not every audio signal has the same voltage.
In other words, the input sensitivity in Discord has to do with the level of an input signal that will ultimately result in an evaluated output at maximum attenuation.
The dropping out of the audio in Discord is a common phenomenon that the users of the voice chat service have experienced at one time or another.
When this happens, hearing the audio becomes somewhat difficult and annoying. Fortunately, the chat service platform offers a simple solution.
But before then, here's what you need to know about this problem and see if you can identify with it.
The Noise Gate Feature
Discord enables a feature known as the 'noise gate' by default for voice chat. The noise gate's primary function is to eliminate the background and electronic noises by cutting off every sound below a specified threshold.
However, there is a downside to this: if your own voice drops below this particular threshold, no one will hear you. The sounds are cut off completely. The outcome is a choppy effect that sounds like a faulty connection.
This does not imply that the noise gate's default setting is a bad idea. Far from it, because it works well for Discord users with gaming headsets with built-in microphones extending outward to their mouth.
But it works quite poorly for users with earbuds dangling microphones.
The default noise gate is also not ideal for users of Bluetooth earpieces or phones on speaker mode. If your external microphone is positioned more than 12 inches or 0.3 meters away from your lips, you will experience the choppy effect.
In most cases, noise gates require sharp differences in volume between undesired sounds – such as ambient background noises – and desired sounds like a human voice.
The further a mic is from a speaker's mouth, the lesser the difference between the person's voice and background noises substantially.
Discord Determines Input Sensitivity Automatically
Users have reported that the voice chat platform automatically determines the input sensitivity of their mics. This can be unpleasant, but it has a simple solution involving disabling one option. You should adjust the input sensitivity settings according to your preference or necessity.
Is My Mic Too Sensitive?
At times, the issue of input sensitivity in Discord may cause you to wonder if your mic is too sensitive.
Your mic can be very sensitive because Discord detects input as soon as you plug the mic into your computer. Then Discord will automatically configure the sensitivity of the microphone.
This may or may not be satisfactory. If you find it disturbing, you can disable this feature.
Eye-Catching Discord Stats
Discord users have grown from 150 million in 2019 to 350 million registered users in 2021.
But only about 150 million are monthly active users.
These users spend an average of 280 minutes on the voice chat platform.
The estimated worth of Discord is $15 billion.
Most users patronize the app for gaming, etc.
Changing Input Sensitivity on Discord
As mentioned in the previous section, Discord detects your mic when plugged in. It will then set the input sensitivity accordingly.
However, you can manually disable this feature. Follow the steps outlined below.
Step #1: Open Discord
The first step is to open Discord on your PC or mobile device.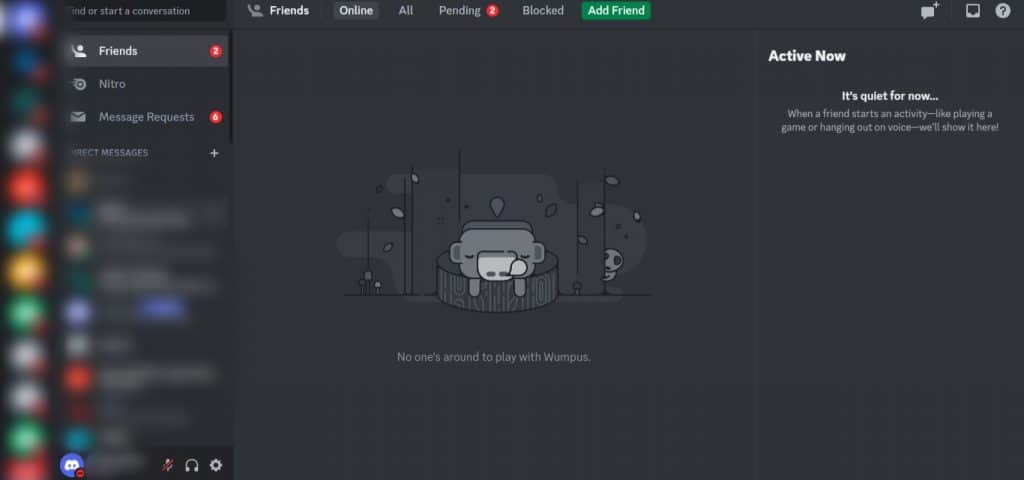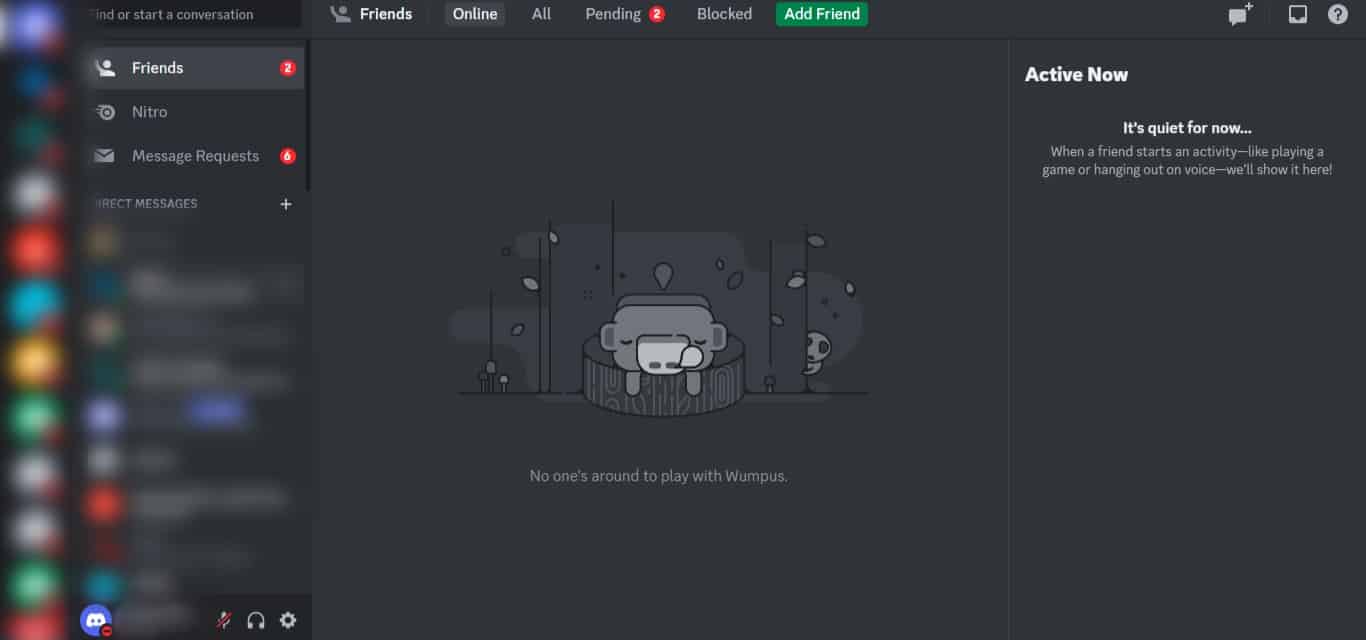 Step #2: Navigate To Settings
When Discord is open, you must navigate to settings.
If you use Discord on your PC, click the settings icon at the bottom left next to your username.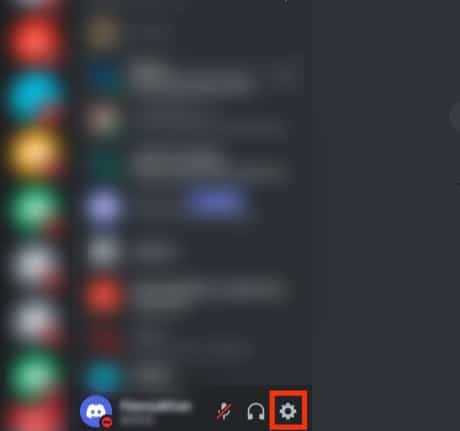 On the mobile app, tap the hamburger menu icon in the top left corner and your profile picture in the bottom right corner.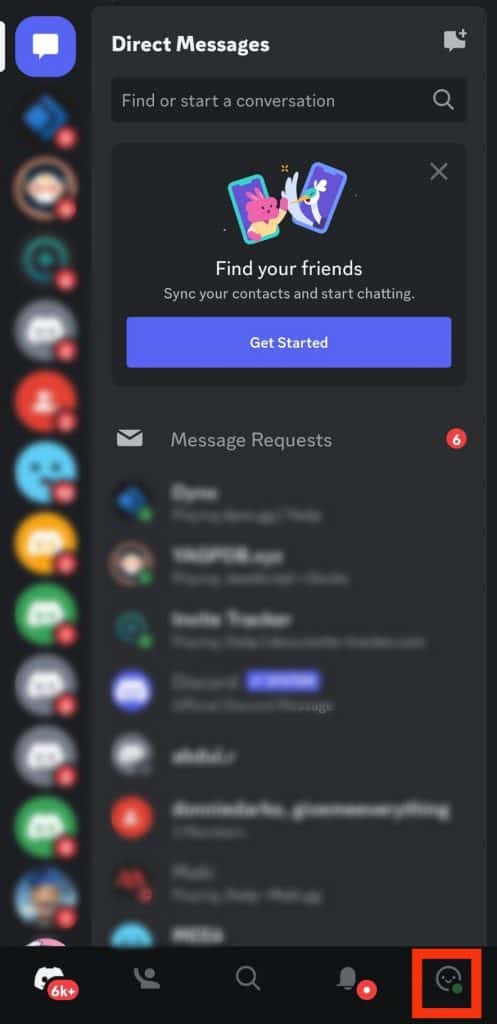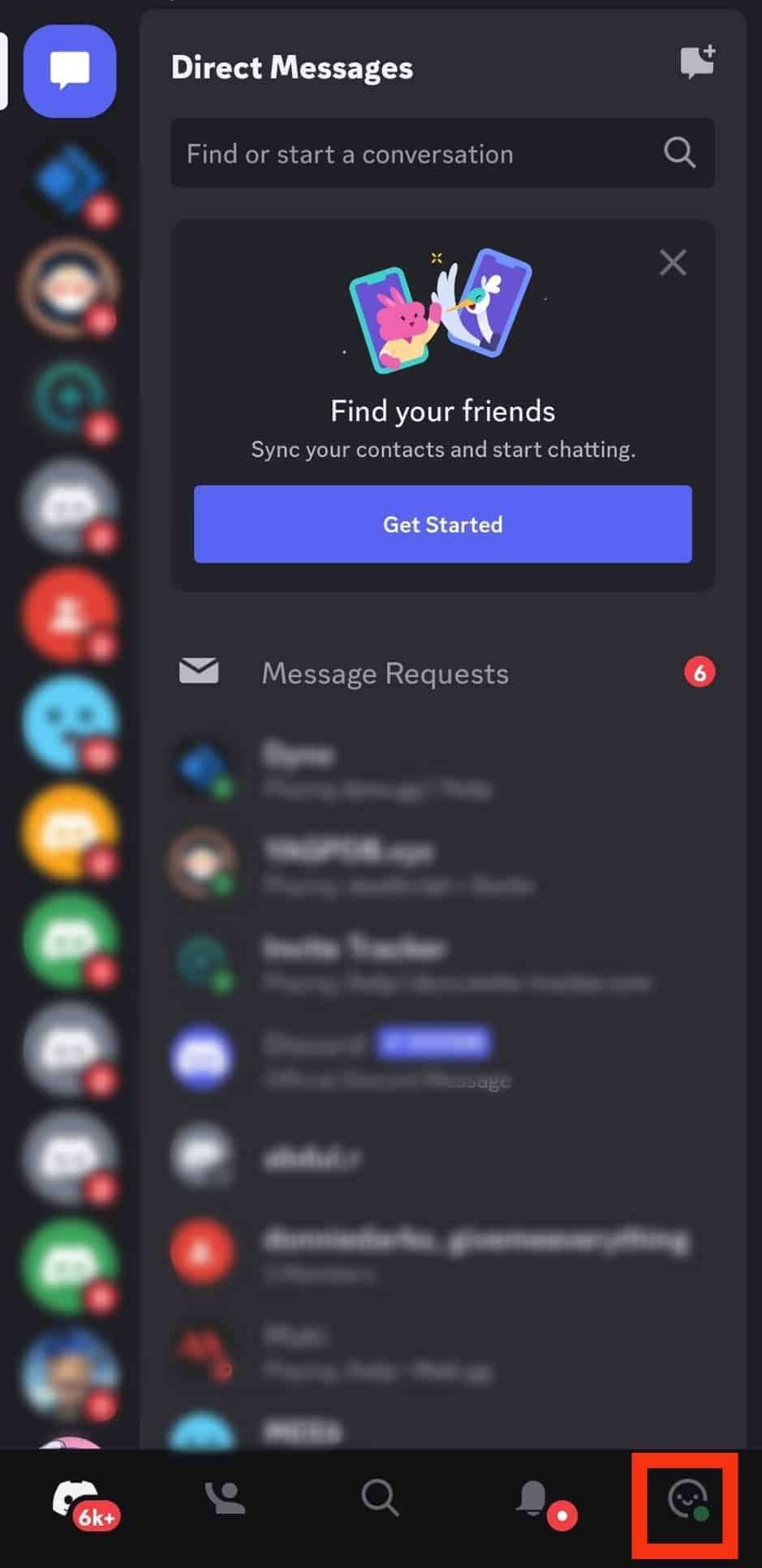 Step #3: Navigate To Voice Settings
Select the 'Voice & Video' tab from the left navigation if you use Discord on your PC. It's in the 'App Settings' section.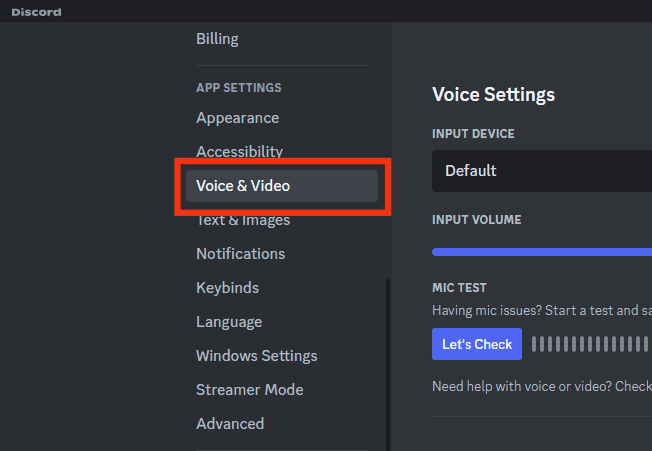 On the mobile app, scroll down and select 'Voice' under the 'App Settings' header.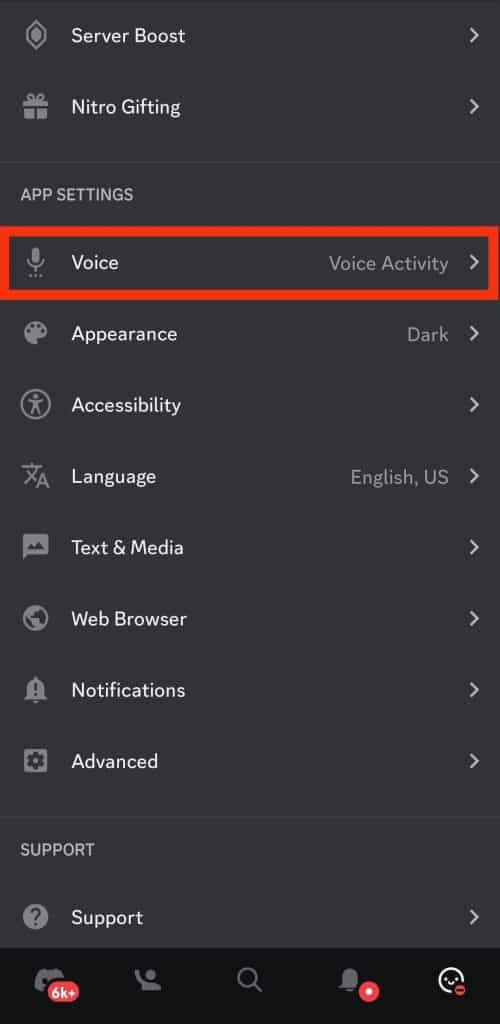 Step #4: Disable Automatic Sensitivity
Toggle off the 'Automatically determine input sensitivity' option on your PC.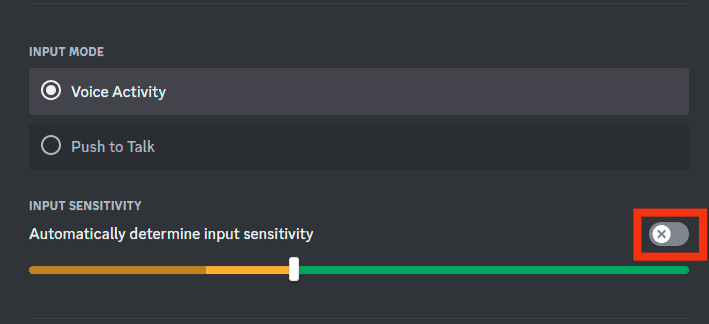 If you use Discord on your mobile device, the corresponding option is 'Auto Sensitivity.'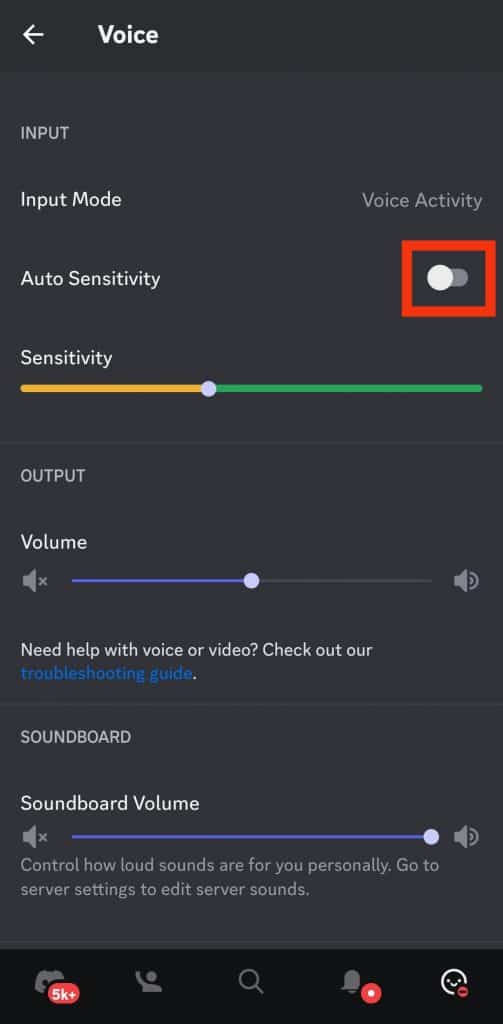 Step #5: Adjust the Slider
A new slider would become visible if you turned off the automatic sensitivity feature. Make the necessary adjustment using the slider.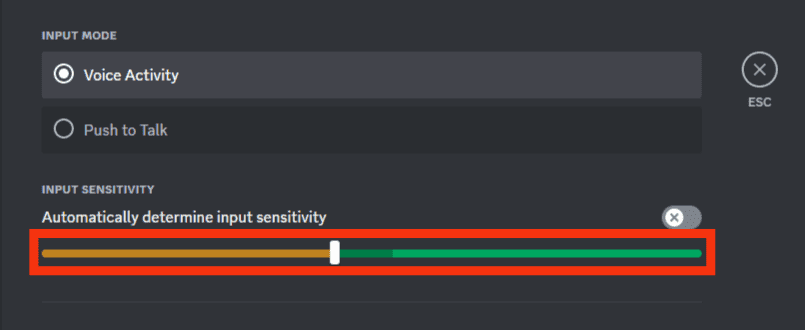 You can also change the input volume according to your preference on your PC. All you have to do is to adjust the 'Input Volume' slider at the top. Then make the necessary changes at will.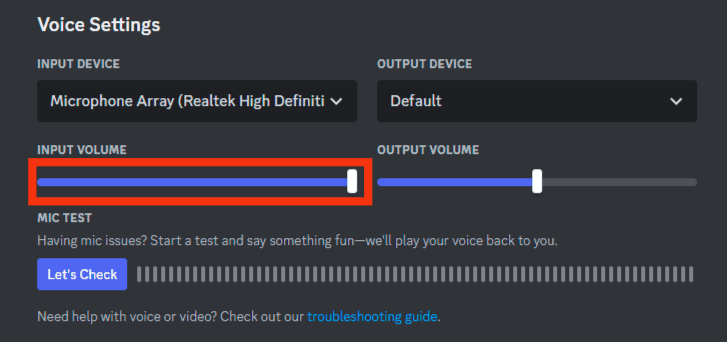 Conclusion
Input sensitivity in Discord is a crucial feature that the voice chat service automatically determines for users.
This can impede sound, especially if your voice drops below the specified threshold.
However, you can disable this feature via the app's settings by following the steps outlined in this article.