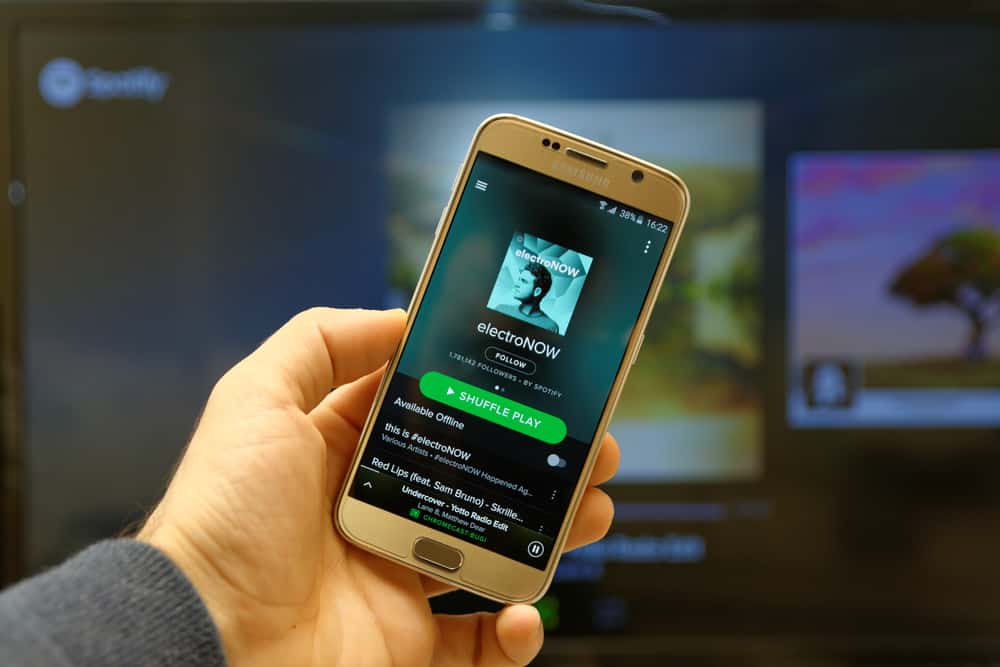 Spotify is a music service that gives users access to millions of songs. When you have a Spotify account, you can connect it to your Discord and play your Spotify playlist.
Besides, you can join your friends to listen to your playlist on Discord. Luckily, Discord blends in with Spotify, and we will see how to connect the two platforms conveniently.
The first step is ensuring you have Discord and Spotify on your device. Next, open your Discord app and click on the user settings icon at the bottom. On the settings page, scroll down and click on "Connections." Locate the Spotify icon and click it. You must enter your credentials to connect to your Spotify account. Once connected, open Spotify and start your playlist. Go back to Discord, tap the plus icon, and send invites to your friends.
This guide covers details about playing a Spotify playlist on Discord. We will see the steps for using the desktop Discord app and connecting to Spotify using the mobile Discord app. Let's dig in!
Why Connect Spotify With Discord?
Spotify is a digital platform that gives access to millions of songs. You can create a free Spotify account or subscribe to its premium version. Discord is a VoIP application loved by gamers for facilitating their communication when gaming.
In a game session, listening to music is an excellent way to brighten the mood. So, when you play your Spotify playlist, you can invite fellow gamers to join in and enjoy the music together. Besides, playing music on Discord using Spotify is an alternative to a music bot like Hydra.
How To Play Spotify Playlist on Discord
Discord comes with integrations for various platforms, including Spotify. So, to play your Spotify music, you must connect the two platforms. Furthermore, you can use the Discord desktop or mobile versions.
How To Play a Spotify Playlist on Discord Desktop App
The first thing you must do is to ensure you have Discord installed on your desktop. Also, you must have signed into Discord and Spotify. If you have accounts on both platforms, proceed with the steps.
Open your Discord application on your desktop.
Once it opens, click the gear icon at the bottom.
Under the User Settings, locate and click the option for "Connections."
On the next screen, click the icon for Spotify.
A Spotify EULA page will appear. Sign in to your Spotify account using your details.
Once you've signed in, a new window will appear, confirming that Spotify and Discord are now connected.
Open the Discord app and navigate to Connections.
Under Spotify, ensure the "Display on profile" option is enabled.
Open Spotify, create a playlist, then start playing it.
On Discord, your playlist will start playing. Click on the plus (+) icon, then select the person you want to invite.
The "Listen Along Invite" will appear. Add a comment, then click the Send Invite button.
Your friend will receive the invite, and once they click the "Join" button, you will listen to your Spotify playlist with them.
That's how to play a Spotify playlist using the Discord desktop app.
How To Play a Spotify Playlist on the Discord Mobile App
You can also connect Spotify to Discord using the mobile app. Use the steps below.
Open Discord on your mobile.
Click the three-line icon at the top left corner.
Locate your profile picture and tap on it.
Scroll down and click on "Connections."
Next, click the "ADD" button at the top.
Click on Spotify in the list that appears.
Enter your credentials to connect the two platforms. Once connected, it will display the message on your screen to confirm.
Open Spotify, create your playlist, and start playing music.
You can then send an invite to your Discord friends for them to enjoy the playlist with you.
That's how to use the Discord mobile app to link Spotify with Discord.
Conclusion
Connecting Spotify to Discord is easy. You can access the Connections section of your user settings and connect to Spotify.
Once connected, start playing your Spotify playlist, invite your friends to join the fun, and listen to the playlist while gaming. All the steps to follow are presented in this guide.
Frequently Asked Questions
Does Discord integrate with Spotify?
Yes, it does. Discord connects with different platforms, including Spotify, YouTube, etc. So, it's possible to connect your Discord account to your Spotify account.
How can I play a Spotify playlist on Discord?
Open Discord, and click on the settings icon to open the user settings tab. Next, click on connections and tap on Spotify. Use your credentials to authorize Spotify to connect with Discord. Once connected, play your playlist, open Discord, and send invites to friends.