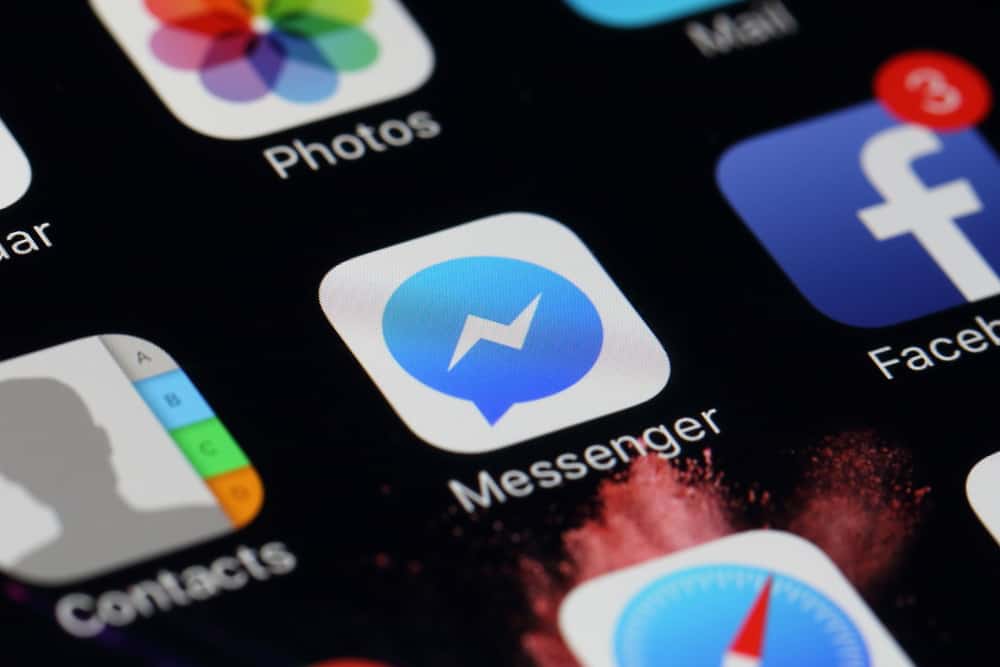 Facebook is the most popular app to exist in the social media circle, with roughly 3 billion users worldwide. With the growing popularity of Facebook over the past few years, the company also faced some privacy scandals and setbacks.
Messenger is a prominent feature of Facebook and has issues piling up every day. So should you stop using Facebook Messenger, and why?
You should stop using Facebook Messenger mainly because it lacks on its security front. Your privacy is subject to threat because the messages are not end-to-end encrypted. Other problems include unknown SMS requests, forcing to download the app, and battery and space consumption.
An app that's predominant purpose is to send messages should hold security to the highest priority, yet Facebook continues to fail in this aspect. If you want to be informed about all the problems found in Facebook Messenger and alternative apps, continue reading this article.
4 Reasons You Should Stop Using Facebook Messenger
The standard of Facebook and Messenger has deteriorated over the years, making way for a plethora of issues that have made the app difficult to use. 
Some of the main problems include the following.
Reason #1: Privacy Issues
Facebook has constantly been dealing with privacy issues, the main ones in their default settings. Facebook does not offer end-to-end encryption, which means servers can access users' content, messages, and links. 
Without encryption, third parties that can access Facebook servers can open your private messages.
This leads to many issues as it's a fundamental security breach, even going to court due to it. Links and messages could include sensitive personal information that users do not consent to share. 
The secret conversation feature is the only way to enable users to have a semblance of privacy on this app.
Reason #2: You Can't Use Facebook for Messaging 
Facebook restricted phone users from using the Facebook app for messaging. Instead, they asked everyone to download the Messenger app. 
This was annoying for many users as they had to download another app on their phone if they needed to reply to a Facebook chat. Additionally, it took a lot of storage and drained the battery as it kept running in the background. 
Reason #3: Space and Battery Consumption
Your device will need more than 100 MB of storage to support both Facebook and Facebook Messenger. 
Moreover, it needs space for messages and media saved through the app. The app also continues to run in the background and constantly consumes battery from your device.
These issues can become a hassle, especially when other apps are available for the same function.
Reason #4: Difficulty Sharing Media
You can connect your SMS to Facebook Messenger on your android phone, which means Messenger will be used to send SMS messages.
This can cause users to receive a large amount of spam and unknown SMS messages, causing a hassle. And those messages will consume space in your phone unless you manually change the settings, further irking users.
The abovementioned issues can cause users to find the app unattractive and switch to a different one. While most problems are not as significant as the first one, they inconvenience users and reduce the app's worth.
3 Alternatives To Facebook Messenger
In such a competitive market, apps strive to improve themselves to compete with other apps. Here are some of the alternatives to Facebook Messenger.
Alternative #1: WhatsApp
While it has the majority of similar features, some advantages include the fact that it's a standalone app, unlike Messenger, which requires Facebook.
You also don't need an account for WhatsApp, only your mobile number, which makes its user base more significant as it syncs up with your contacts instantly.
Most importantly, WhatsApp ensures that its messages are end-to-end encrypted.
A user's privacy is protected through this setting as no third party, not even WhatsApp, can access sensitive information that you share through the app.
WhatsApp is also owned by Meta – the same company that owns Facebook and Facebook Messenger.
Alternative #2: Viber
Viber has over 300 million monthly users and is very user-friendly. The basic features and setup are similar to WhatsApp, offering end-to-end encryption by default, so security is prioritized. 
The secret chat feature offers even more security, while audio and video calls are free worldwide. Overall, it's an excellent alternative to Facebook Messenger.
Alternative #3: Telegram
Telegram has over 700 million active users. Not only is Telegram a messaging app, but it's also used as a news platform. 
You can create Telegram channels to join and get involved in the latest updates. Chats on Telegram are encrypted and cloud-based.  
On Telegram, you can:
React to messages
Send stickers
Edit sent messages
Send temporary messages
Create large groups and much more!
Conclusion 
Facebook Messenger has claimed that "Privacy is at its heart"; however, it is unable to protect our messages time and time again.
Within Facebook, new issues occur every day, showing that while it's a fully functioning app, it has lost the appeal that once made it a social media giant.
The main drawback as to why you shouldn't use Messenger is that messages are not encrypted by default, and third parties can access a user's private information with ease, causing a security breach.
Other significant issues include increased battery drainage, forced downloading, and unknown SMS requests. These issues affect the app's usability and detract from its value.
FAQs
Can I edit messages that have already been sent on Facebook Messenger?
Once a message has been sent to a user, the content can no longer be edited. This feature is currently unavailable in most instant messaging apps as it can cause authenticity issues if the information in a conversation can be changed at any time. However, you can unsend the message.
Can Facebook Messenger be made child-friendly through settings?
While Facebook messenger does not have a specified child-friendly setting, the parents can control who the child talks to because they are in control of their friends on Facebook. It's called Messenger Kids. The child can only talk to friends on Facebook, so in a way, Facebook can be considered child friendly as communication with strangers is controlled.