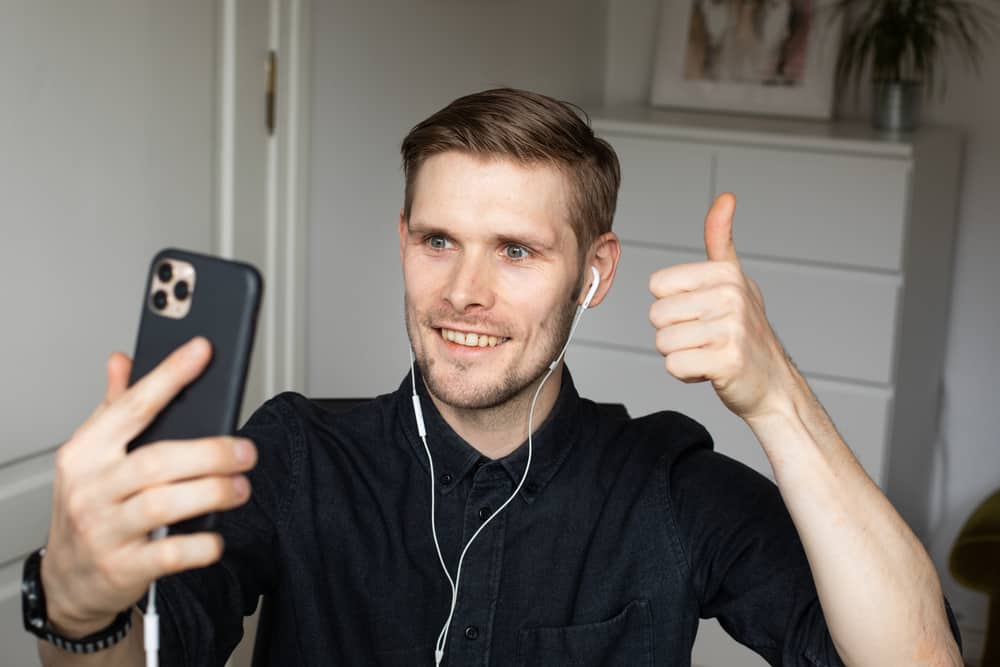 When you have a Zoom presentation, preparation is vital in creating a successful presentation. Most presenters rely on a prepared speech to guide their presentation.
With a speech, you know what to say regarding a given topic. Besides, Zoom makes it easy to create a meeting and invite participants.
Anyone can present on Zoom, and when you want to read your speech on Zoom, there is a tactic you can use.
When you are presenting on Zoom but keep looking away, you easily distract your viewers, and most of them will fail to focus. To avoid such a scenario, install a teleprompter on your desktop and write your speech. Open your Zoom app and position your teleprompter on the screen. Place the webcam at eye level so you can read the teleprompter while maintaining eye contact with your viewers.
We will cover how to read a speech on Zoom. We will introduce a teleprompter and the steps to utilize it when using Zoom. You will have all the tips you need to read a speech on Zoom while maintaining eye contact.
Should You Use a Speech on Zoom?
Zoom has no restrictions against using a script or speech for your presentation.
Videoconferencing platforms like Zoom have replaced physical conferences and meetings where people gather, and the speaker reads a speech to them. With Zoom, participants can attend the meeting remotely, provided they have the meeting link and an internet connection.
A speech is a script that one prepares to use during a presentation.
You can read through the entire address or use it for references when stressing different ideas during your presentation. If you are not comfortable with giving a speech from your mind, there is no harm in using a written address.
The only problem is when you fail to maintain eye contact during the presentation.
You will affect people's attention when you keep looking away to read your speech. So, ensure you have a presentable way of reading a speech on Zoom. Better if you can read the speech without anyone noticing it.
How To Read a Speech on Zoom
When you want to read a script on Zoom, having a way that lets you maintain eye contact while reading the script works to your advantage. With a teleprompter, you can achieve it.
A teleprompter is a third-party application you download and install on your desktop.
You then open it and write your speech to it, from where you can read when on Zoom, by placing the teleprompter screen on top of your Zoom window.
Using a teleprompter is easy, and the steps below are how to go about it.
Search for a virtual teleprompter app for Zoom online.
Once you find it, download and install it.
Open the installed teleprompter application.
Write your speech or paste it from another document.
Once your speech is ready, open your Zoom app on your desktop.
Sign in to your Zoom account.
Position the teleprompter app at the top of your screen and avoid blocking the Zoom navigation buttons.
Position your webcam such that you maintain eye level. You can place it on a slightly raised surface.
Adjust the teleprompter window on the screen.
Set the scroll rate for the teleprompter and adjust the text's style, color, and size for visibility.
Test the teleprompter to verify you can conveniently scroll through without affecting the Zoom window.
Once everything is okay, join a Zoom meeting or start your scheduled meeting.
You can now read your script while maintaining eye contact with the participants.'
Using a teleprompter, you can read a speech on Zoom without distracting others by looking away to read the script during the presentation.
The trick is to properly position your teleprompter and set a realistic scrolling rate or manually scroll through while reading.
You will retain the viewer's attention and create a presentable presentation. Besides, someone may fail to notice you are using a script.
Conclusion
A teleprompter allows reading a script on Zoom without looking away.
Having a script lets you stay focused during the presentation and meet your agenda of the presentation.
Once you have your teleprompter on your Zoom screen, you can comfortably read your script during the presentation.
Frequently Asked Question
Can someone know I am reading a script on Zoom?
It depends on how well you hide the script. If you use a teleprompter and position it correctly, nobody will know. However, if you use a speech written somewhere and keep looking down to read it, everyone will know you are using a script.
Is using a teleprompter accepted?
Yes, it is. Feel free to download and use any virtual teleprompter to boost your confidence during a Zoom presentation.