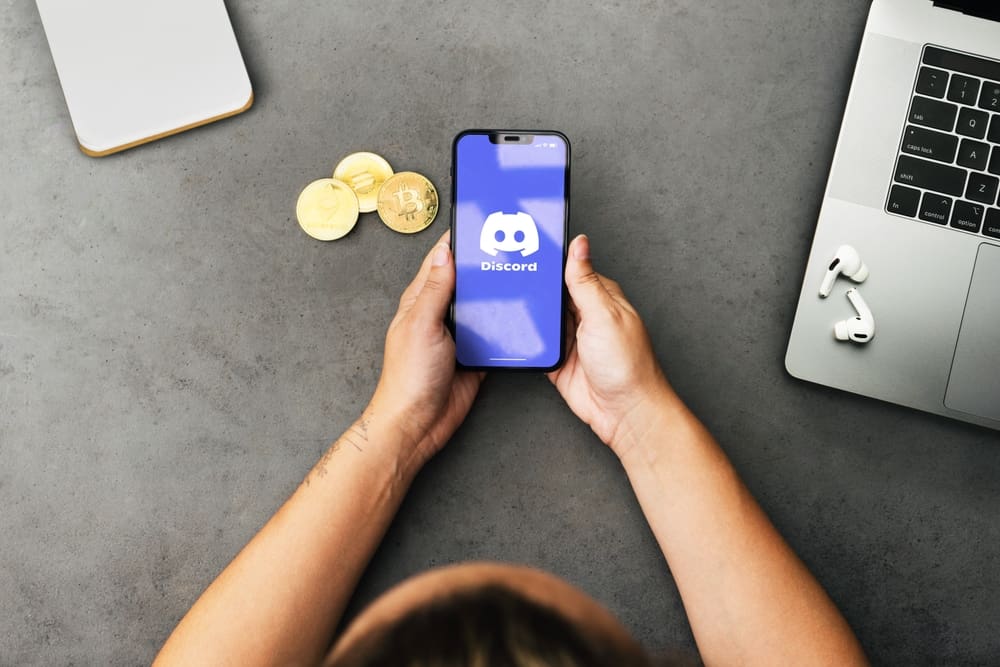 Discord has made communication easier for gamers. It also facilitates them with inciting features. Due to its unique features, this chat platform has increased globally. Today Discord
has 300 million active users. The real growth of Discord began after Nitro. But how did Discord make money before Nitro?
Discord made money before Nitro by boosting servers, game dispersal, funds,  investment, merchandise, and cosmetic stores. 
We know that gaming technology is rising, and game lovers seek different applications to make their games exciting. Discord provides users with unique features to entice gamers. Therefore, game lovers prioritize Discord over other gaming applications.
This article will cover how Discord makes money through its successful business strategies and business model.
How Does Discord Make Money Before Nitro?
Below are four revenue streams of Discord discussed in detail.
Boost Servers
Discord introduced a premium service that is server boosting. It improves the functionality and performance of the game. However, Discord takes an additional fee to boost the server. Discord offers three exceptional levels to boost the server. Each level has its benefits.
Game players unlock 1st level when two active users are playing. However, they are required to pay the subscription fee. In addition, on purchasing 15 boosts, level 2 is open for its users. For level 3, they need to buy 30 boosts.
One of the most impressive features of Discord is that it provides premium features to its users whether they play for the service or not.
Game Dispersal
Discord introduced an online video game distribution service in 2018. It provides two exclusive games that are Dead cells and Into the Beach. Unfortunately, it didn't benefit Discord.
Therefore, Discord transferred this into a new idea. Discord allows game developers to sell their products. But it takes a 10% commission on every game sale.
This way, Discord is enhancing its server communities and earning more revenue.
Funds and Investments
Apart from revenue generated through merchandise and virtual currency, Discord also secured funds from venture capitalists. In 2016, the company raised an impressive $20 million in its Series A round, led by Benchmark and Index Ventures.
This capital allowed Discord to hire additional personnel and expand into other areas of development, such as the Nitro subscription service.
Merchandise Store and Cosmetic Stuff
Discord makes money by offering a fantastic variety of branded accessories through its merchandise store. These accessories entail hoodies, T-shirts, caps, and socks.
On the other hand, the cosmetic line has a massive array of products, including skin care products and many more. These items have the Discord logo printed on them.
Discord has considerable fan loyalty, encouraging users to purchase its merchandise and cosmetics. In return, its users' purchasing behavior leads to company growth and an increase in revenue.
Discord Business Model
Discord follows a subtle business model. The application is free and secure for its users. Discord does not charge any extra fees for its notable features. The application focuses on providing excellent voice chat integration service to its users.
Discord provides Gamebridge, which is a free tool. It facilitates game developers in the integration process.
Moreover, for the mobile application, Discord offers two unique features: Streamkit and Rich Presence. These two are free of cost and help users list the matches accordingly.
The Uniqueness of the Business Model
Discord keeps optimizing its products and services to excite its users and the gaming community. The platform is trying hard to stay on top of the gaming community. Due to the increasing number of customers, Discord earns a reasonable amount.
The company has amazingly optimized its features to meet the user's requirements. Discord keeps introducing new deals for users to improve revenue sources.
Why Should You Download the Discord App?
Discord app helps you effectively communicate with your partners for gaming purposes. Moreover, it also organizes your team according to the game.
Gamers find Discord to be the best voice-chat app. It allows you to send and receive voice messages from your friends without switching the tab.
Future Revenue Generation
In the future, Discord may focus more heavily on its corporate accounts and Nitro subscriptions. With the release of various new features, such as video streaming and a game library, the platform has a higher potential to attract more users willing to pay for premium services.
Discord may also explore opportunities to partner with other companies and expand its user base further. With more sources of income, Discord can be more sustainable in the long run.
Ultimately, Discord is well-positioned to continue to grow as a platform and generate more revenue. With the addition of Nitro and other features, Discord has become an attractive platform for gamers and other users. With the right strategies in place, Discord can continue to be a successful business platform and make money from various sources.
It remains to be seen how Discord will evolve in the future, but it certainly has the power to become a major player in digital gaming and communication. In the meantime, Discord can continue to rely on its solid revenue streams while exploring new ways to make money.
Conclusion
Discord facilitates its users with a smooth coordinating platform. Besides convenient communication, it provides tons of unique features and specialized programs. Game lovers find Discord a fantastic platform to boost their performance. It brings excellent outcomes for Discord as well.
Discord has contributed its unique features to the success of the gaming world. It keeps its user's privacy. Moreover, its revenue-generating sources are also improving.
Discord keeps making changes to improve its server. It ensures something new happens over time to excite its users. Discord keeps working on marketing strategies to spread the information to its potential customers. With these features, Discord will surely attract more gaming community users over the coming months.