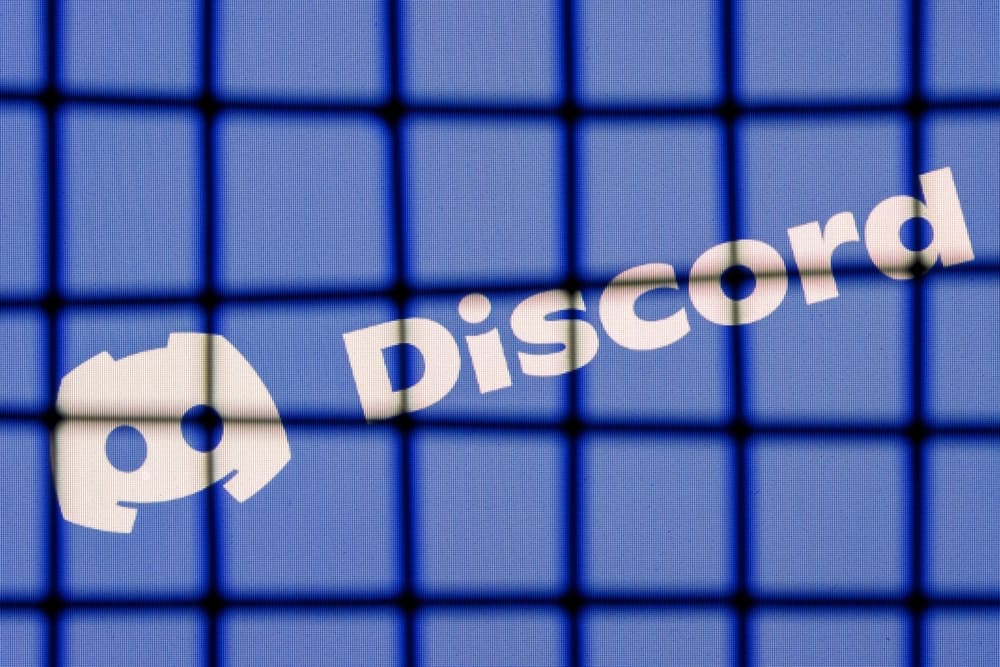 Discord is a fan messaging platform launched in 2015. Besides chatting, Discord has unique native features for voice chatting, video calling, screen sharing, and much more. There are several activities you can do with a Discord account.
An excellent example is playing popular games with server members, live streaming your gaming, and even watching Netflix. If you regularly stream Netflix on Discord, you've likely encountered a black screen or blackout problem.
A Netflix blackout on Discord is usually an outdated app or accumulated files issue. This means that the Discord app you're using may need to be updated. If the app isn't the problem, you may have a cache interrupting the streaming process. Other reasons for a black screen streaming Netflix on Discord include running background processes or outdated display drivers.
Read on to learn more about blackout when streaming Netflix on Discord and quick fixes you can try.
Overview of Netflix Blackout on Discord
Netflix is the most popular streaming service globally, with approximately 225 million subscribers. Recently, Discord updated its features to allow streaming Netflix using the Discord app.
This is an excellent way to have a movie night with friends and family. Unfortunately, encountering a black screen every time you try streaming or screen-sharing Netflix on Discord is common.
Next, we'll cover various reasons for Discord blacks out Netflix.
Reasons for Netflix Blackout on Discord
Let's review some reasons for a black screen when streaming Netflix on Discord.
Reason #1: Outdated App
One of the leading causes of blackouts when streaming Netflix on Discord is using an outdated app. Discord updates its app regularly, so it's essential to ensure you're always using the latest app.
An outdated app may have missing elements vital to the smooth running of features.
Additionally, updating an app fixes bugs and security issues that the previous versions may have had.
If your Discord app is outdated, it may have bug issues that cause it to stop suddenly or result in issues like a black screen when streaming Netflix.
Reason #2: Cache
The cache is information that your device temporarily stores after you launch an app or visit a website. This information helps retrieve and load the app faster the next time you want to use it.
Every app, including Discord, has a cache. If you use Discord frequently, your app likely has several cache files, including scripts, thumbnails, video snippets, and much more.
While the cache is vital to quicker retrieval of information when using the app, accumulating this data can occupy app storage and slow it down.
When the app lacks enough bandwidth, it results in random app shutdowns or interruptions like black screens when streaming.
Reason #3: Unnecessary Background Processes
Another reason for blacking out when streaming Netflix on Discord has several unnecessary background activities. If you use Discord on a PC, and the computer is multi-purpose, you likely have several activities happening at once.
For example, your web browser could be on with several tabs like email and social media apps up and running. You also could be running updates and have several files open.
Unfortunately, these background processes could be using your data and limiting the bandwidth to run Discord properly. Consequently, the app will stop, or activities like streaming Netflix will result in a black screen.
Reason #4: Outdated Display Driver
An outdated or corrupt display driver on your PC could also lead to Discord blacking out Netflix.
Even though an outdated display driver doesn't directly affect the PC's performance, it leads to the instability of apps that need it to function correctly.
An outdated driver can lead to app lagging, system freezing, or even a system crash.
Quick Fixes for Netflix Blackout on Discord
Now you know why you're experiencing a black screen when streaming Netflix on Discord. Let's cover some of the solutions you can utilize.
Fix #1: Update your Discord App
The first and most straightforward solution to a Netflix blackout on Discord is to update to the latest version. Follow the steps below:
Open your Discord app on your PC.
Press "CTRL" + "R" or "CMD" + "R."
After, try streaming Netflix on Discord and see if it works without experiencing a blackout.
Fix #2: Clear Discord Cache
As noted earlier, cache files are another common reason for black screens streaming Netflix on Discord. You can clear the cache using the steps below:
Close the Discord app.
Click the "Windows" + "R" key to open the Run command box.
Type "%appdata%" and click "OK."
Select the "Discord" folder from the list.
Next, search for another folder with the name "Cache."
Right-click on the folder.
Click "Delete" or the rubbish bin icon.
After clearing the cache, launch Discord and try streaming Netflix.
Fix #3: Run Discord as Administrator
If the problem is with the app, you can try troubleshooting and running it as Administrator, then follow on-screen instructions to fix it. Follow these steps:
Click the Start icon.
Type "Discord" into the search box.
Right-click on Discord.
Select "Run as administrator."
Click "Yes" and try streaming Netflix again.
Summary
The main reason Discord blackouts Netflix is having an outdated app or accumulated cache files. A black screen could also appear when streaming Netflix on Discord if you have too many apps running in the background or your display driver is outdated.
The most straightforward way to fix a Netflix blackout issue on Discord is to update the app or clear the cache. If these methods fail, try running the app as Administrator, then follow instructions to fix any issues.
Additionally, shut down unnecessary processes running in your computer's background.