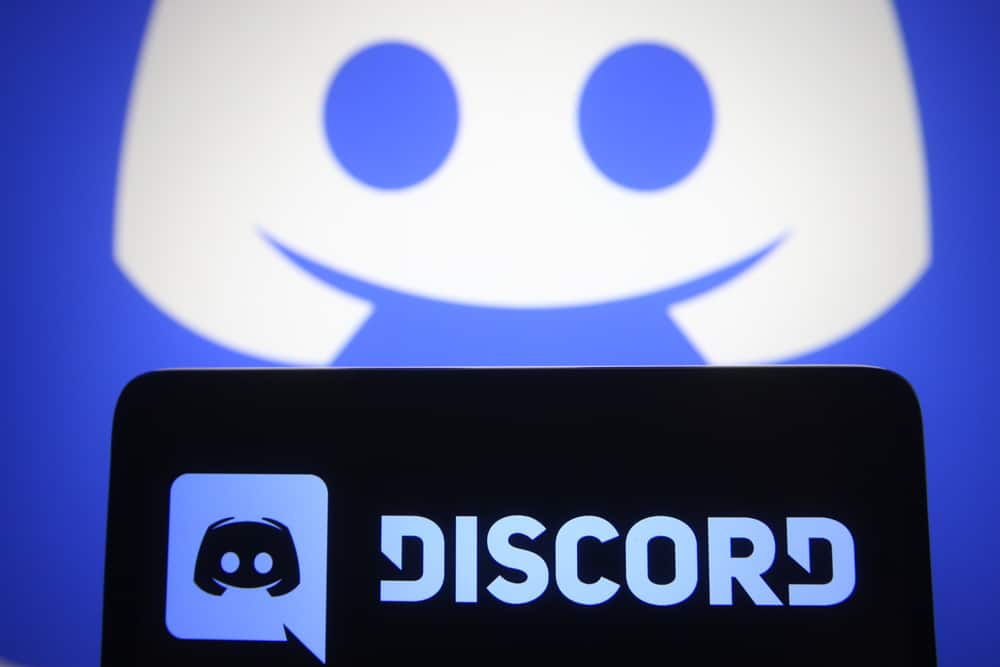 You may have noticed that your PFP's quality deteriorates as soon as you upload it on Discord mobile.
Why does this happen?
There have been lots of reports of blurry profile pictures on Discord. Your PFP might be low quality because you uploaded it via Discord mobile. A glitch on Discord's mobile causes blurriness each time you upload your PFP. Also, poor compression and small image size can result in a poor-quality PFP. Your internet connection can also affect your Discord PFP's quality. 
You're not alone. Many Discord users are experiencing the same problem with their PFP.
Today's guide will help you understand what causes a poor-quality image on Discord's PFP section and how to fix the quality issues.  
What Causes a Low-Quality PFP on Discord?
Discord's profile picture is your identity. The PFP identifies you and shows your personality to other Discord users. It's vital if you want to grow your presence on Discord.
Each time you send a friend request, the user may go through your profile, including your PFP, before accepting you as a friend.
Therefore, its quality matters. All users should see who or what is on your profile picture slot. They shouldn't stare at a blurred Discord.
So, why is the profile picture blurred?
Reason #1: Uploading PFP Via Discord Mobile
Discord is prone to bugs or glitches. Reliable reports show that a bug affecting Discord mobile causes a blurred PFP.
Therefore, the low-quality PFP may be because of using Discord mobile to upload your profile pic.
iOS users are the most affected. Discord knows that the bug exists and promises to fix it.
They updated the app, but the problem persists. We are still seeing complaints of blurry PFPs.
Solutions To Discord Mobile Blurred PFPs
It may take some more time before Discord solves the bug issue. In the meantime, upload your PFP using Discord web or the Desktop version.
On Mobile
Follow these steps to upload your profile picture on Discord using a mobile browser:
Open the Discord mobile app.
Tap on the hamburger menu icon in the top left corner.
Tap the profile icon at the bottom right.
Select "Profiles" under "User Settings."
Tap the pencil icon on your profile picture
Select "Upload Avatar."
Tap the "Gallery" or "Photo Library" option.
Select the image from your gallery.
Edit the image if you want, and tap the checkmark button at the top right corner.
Tap on "Save" at the top.
After clicking the "Save" button, Discord will upload a clear PFP.
On PC
To upload a PFP on your PC, follow these steps:
Open either the Discord app or the browser version
Click the gear icon at the bottom, next to your username.
Click on the "Edit User Profile" button.
Click the "Change Avatar" button.
Select the "Upload Image" option.
Choose your image and click "Open."
Edit your photo and click "Apply."
Click on "Save Changes" at the bottom.
Reason #2: You Uploaded a Small-Sized Image
You may have uploaded a small-sized image if you still see a low-quality profile pic despite using Discord web.
Discord PFP images should be at least 128 by 128 pixels. So, verify the image. Upload another image if it's less than the recommended size. 
Reason #3: A Large-Sized Image
The avatar slot is tiny. Also, you can only upload images that are 8 megabytes and below. Therefore, Discord will cut your photo if you upload a large image without compressing or resizing it. The downsizing may reduce its quality.
But one can resize their photo without blurring it or losing its quality. Adobe Express is a perfect image-resizing tool you can try.
Use it as follows:
Go to the landing page and create an account by clicking the "Sign up" button in the top right corner.
Find the "Upload your photo" button and click on it. 
Drag & drop an image or click "Browse on your device."
Select an image and click on "Open."
Move to the "Resize for" section and select "Custom."
Put your sizes. Remember, Discord PFP should be at least 128 by 128 pixels.
Click the "Download" button.
Reason #4: Unstable Internet During the Uploading Process
An unstable internet may cause blurry PFP.
Therefore, you see the low-quality PFP because you uploaded your profile pic while connected to a weak internet connection.
So, ensure your connection is stable before uploading your profile pic on Discord.
Final Thoughts 
Different issues may cause a low-quality Discord PFP.
You can avoid blurry PFPs by using Discord web or the desktop version.
As mentioned above, there is a bug affecting Discord mobile. The bug causes low-quality Discord PFP.
Also, you can avoid the blurry PFP on Discord by sticking to the recommended sizing and quality.
Discord will automatically compress or enlarge your image if it is below the recommended size.
The resizing may reduce the quality of your profile photo.
Lastly, connect to a stable internet before uploading your profile picture.
FAQs
I wish to use a GIF as my profile picture on Discord. Is it possible?
Yes, it is. You'll see the "Upload image" and "Choose GIF" options when you tap the "Change Avatar." Clicking the "Choose GIF" button will let you use a GIF as a profile pic.
Can I add an NSFW profile pic on Discord?
No, you can't. It doesn't matter if you're above 18 years or not. Discord forbids NSFW PFPs.