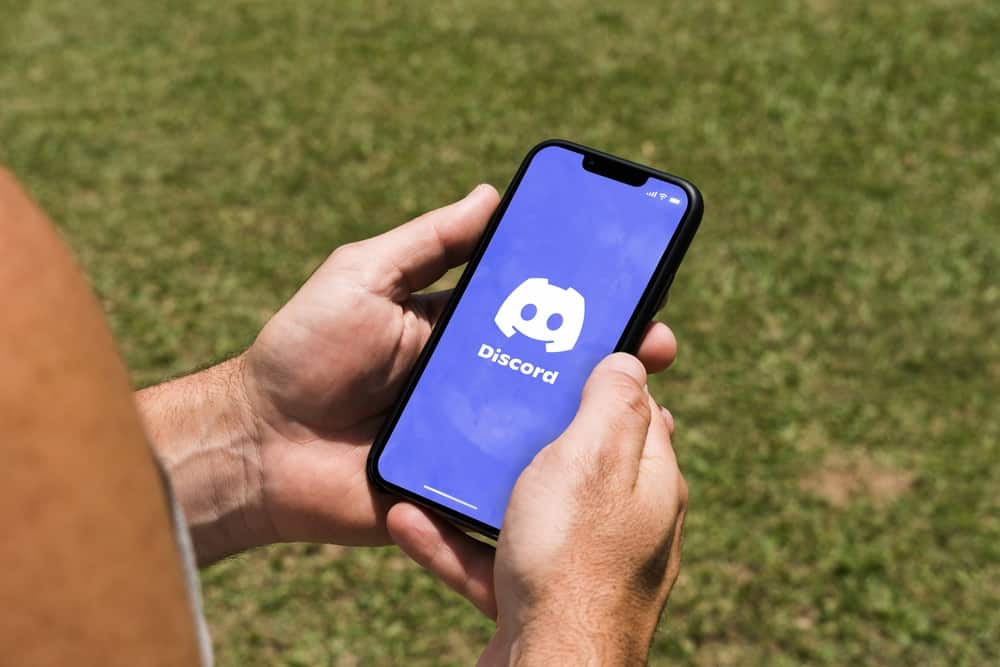 Discord is a messaging app with a similar user interface to applications, including Skype or TeamSpeak and professional communications platforms such as Slack.
The app mainly aims to cater to video game players as it allows them to find each other, coordinate while playing, and chat along.
Sometimes you might see a phone icon on Discord and wonder what it means.
There are 4 phone icons on Discord, and they mean different things. For example, a little green phone icon on someone's profile picture indicates that the user is active and using Discord on their mobile phone.
Discord's user interface supports features such as video calls, text, and voice chat, providing users with myriad ways to get in touch with each other.
There are several ways to access the Discord server, so you do not need a gaming PC to use it. The social capacity of the app allows users to interact with people in their Discord server from pretty much anywhere.
In this article, we will discuss the meaning behind several different phone icons on Discord.
The Meaning of Different Phone Icons
On Discord, you will find several differently colored phone icons. There are four such icons. Each one of them has a different color and meaning.
Let's review them one by one. 
What Is the Meaning of the Green Phone Icon on Discord?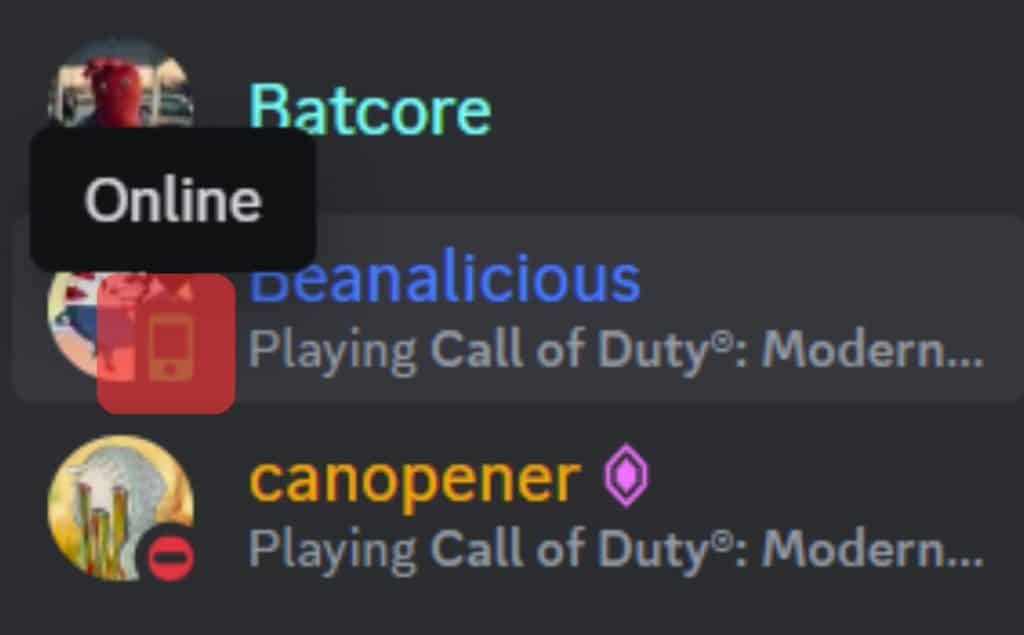 The green phone icon is the most common one that you will find on Discord.
It indicates that the user is online and active on Discord via their mobile phone.
What Does the Yellow/Orange Phone Icon Indicate on Discord?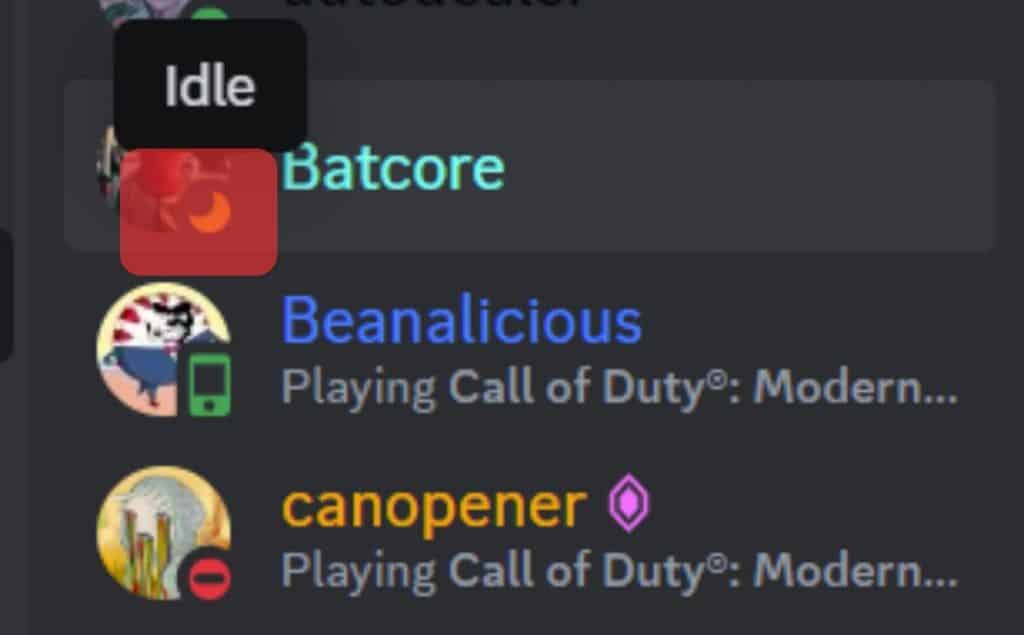 If the phone icon appears yellow or orange, that indicates that the person is currently idle.
This works similarly to how the regular dot works on a desktop. A yellow phone icon denotes that they are technically still online.
However, they have not carried out any activity for some time. The time usually is between 5 to 10 minutes.
You can send a visible person idle messages since they are connected to the internet. However, the response might be delayed as the yellow icon insinuates that they are occupied elsewhere.
They will still get a notification and can see your message once they return to their screens.
What Does the Red Phone Icon Indicate on Discord?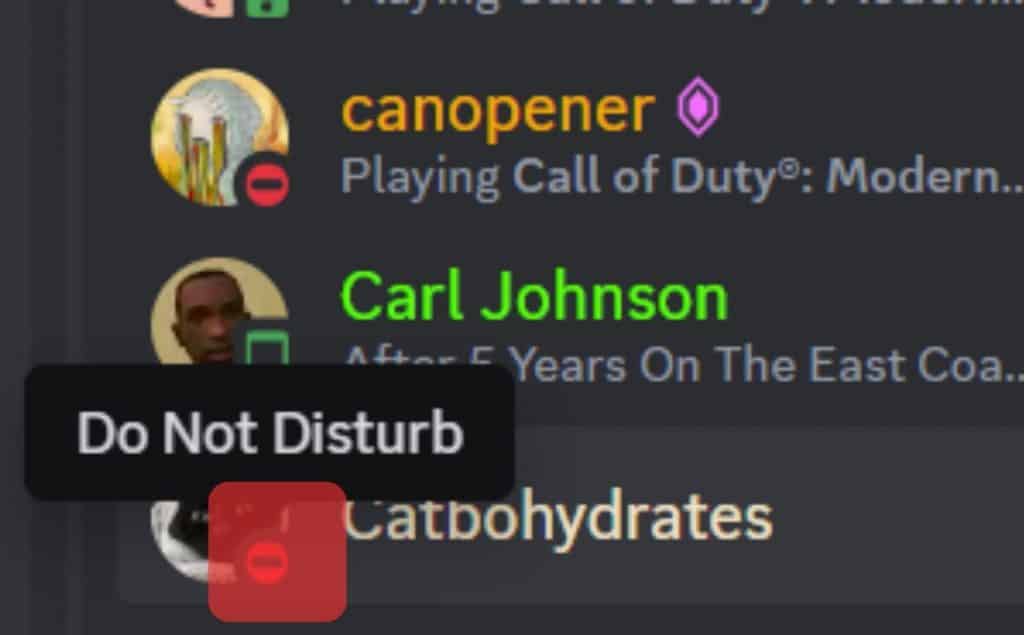 In many instances, the phone icon is red. This means that person has turned on the Do Not Disturb mode on their server while using Discord on their cell phone.
You can tag and send messages to your friends whose Do Not Disturb mode is turned on. However, they will not get any notifications regarding your tags or messages – or any other notifications from Discord, for that matter.
People usually turn on the Do Not Disturb mode when they are occupied with something meaningful and do not wish to be distracted by notifications. 
However, many have permanently enabled the Do Not Disturb mode, checking their notifications whenever convenient.
A better alternative to permanently turning the DnD mode on is to just mute servers to block notifications from them. This will allow you to have notifications from only specific servers.
If the person is online, messages can be viewed with the Do Not Disturb mode, but there might be a little delay in the response since no notification is sent. Hence, the person is not immediately informed.
What Does the Phone Emoji Mean on Discord?
Suppose a phone emoji is used instead of the usual mobile user phone icon next to someone's profile picture. In that case, it simply means that the person has a custom status set on their server.
You can recognize custom statuses as they appear underneath a person's name instead of the phone icon on their profile picture.
If you want a custom status on your Discord server, you can click on your profile picture in the bottom-left corner. Next, click on "Set Custom Status."
Afterwards, you can type in your text and add emojis and other icons to use on your customer status.
What Does Invisible Mean on Discord?
The invisible icon on Discord means that you still have access to the app and can easily use it, but you will appear offline to everyone else on the platform.
A gray dot will appear on the bottom right of your profile picture on the Discord app. 
Conclusion
Discord is a relatively new application, so not many people are accustomed to its user interface. The phone icon usually indicates someone online through their mobile phone.
However, the different colors of the phone icon might confuse people, so it will be feasible for you to learn the meaning behind each of them in the future.
Now that you are familiar with the phone icon's meaning, you can easily enjoy your time chatting and playing games with your friends!
So what are you waiting for? Open your Discord app and engage with your friends as you like.