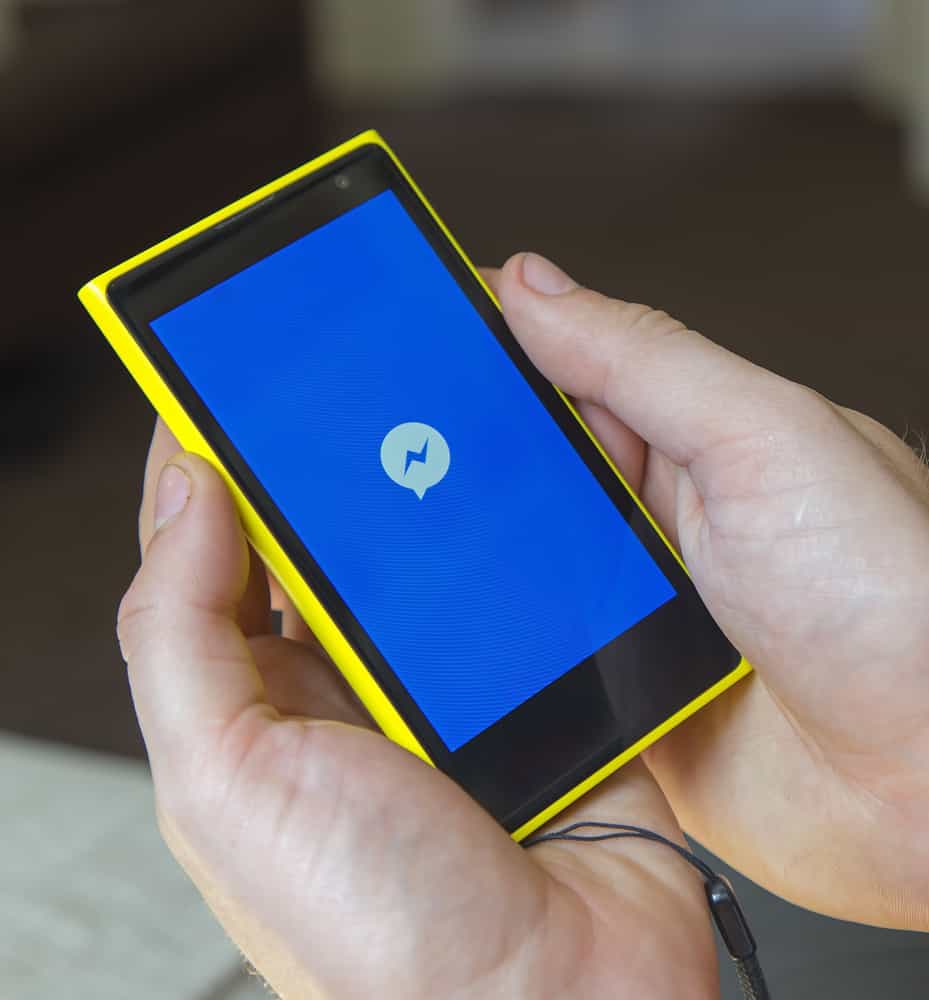 Instant Messaging apps are one of the most convenient and popular communication tools today, and with good reason.
They have all-in-one features where you can call, message, and share files with friends and others on your contact list.
If Messenger is your go-to app, you may notice that sometimes the app takes longer than usual to load.
This can be frustrating, especially if you rely on it for your daily communication.
Knowing why the app is loading slowly could help you fix the issue. So, let's dive into that!
One of the main reasons Messenger is slow to load is the poor internet connection. Remember, this app requires a stable internet to launch and access features. Another reason Messenger is slow is that you have enabled a custom theme. Using Messenger custom themes requires more data to launch and operate the app, which can cause it to lag.
Read on to learn why your Messenger app is slow to load and potential fixes to use.
Reasons Messenger is Slow to Load
Here are a few reasons why your Messenger app is slow to load and how you can fix it.
Reason #1: Poor Internet Connection
When your Messenger app fails to open or is slow to load, the main culprit is your internet connection.
When your internet is unstable, the app can't receive any signal and consequently fails to open or access any features.
If you suspect your internet connection is weak, shut down your router for a few minutes. After, switch it on, then attempt to use Messenger and see if it's working.
Reason #2: Custom Themes
Custom themes are an excellent addition to Messenger features because they allow you to switch your background and add color to conversations with friends.
Unfortunately, enabling custom themes demands more data and power from your device to run the app. This can cause lag or sudden shutdowns when you're using the app.
If your Messenger app is slow to load, disable custom themes and see if the speed improves.
Disabling a theme on Messenger is straightforward:
Launch the Messenger app.
Tap on the chat with the theme.
Tap on the chat's name at the top.
Select "Theme."
Scroll down the page and select "Monochrome."
Tap on "Select."
Reason #3: Messenger Has Accumulated Cache
Another reason your Messenger app is slow to load is because of the cache it has accumulated.
Cache are figments of data your app stores so it can improve the accessibility of information. Cache accumulation leaves the app with less bandwidth to power and run on, leading to lagging.
Cache data can also get corrupted, leading to your Messenger crushing or malfunctioning. If you've not cleared the cache in a while, it could be the reason your app is slow to load.
Here's how to clear it on your Android device:
Open the Settings app on your Android device.
Scroll down to "Apps" and tap on it.
Tap on "Manage apps" or "Apps" again.
Scroll down the list of apps and select "Messenger."
Select "Storage."
Tap the "Clear cache" button or the "Clear Data" button and then choose the "Clear Cache" option.
To clear the Messenger cache on your iOS device, you must uninstall and reinstall the app.
Reason #4: Your App Is Outdated
Messenger regularly updates their app to fix any bugs and malware affecting the smooth running of the app. If you've not updated your Messenger app recently, it could be the reason it's lagging.
Outdated apps are typically susceptible to crushes and lagging because of unresolved issues. If you think your app is outdated, the solution is to download the latest version.
Go to your device's respective app store and search for Messenger. You'll see an "Update" option. Tap on it and wait for the update to complete. After the update and installation, try re-launching Messenger and see if it works.
Reason #5: You Have Too Many Open Tabs
If you're using the web version of Messenger, ensure you have a few tabs to avoid consuming all the memory your PC needs to keep other tabs running.
When you have too many tabs open, your RAM's capacity is smaller, which causes apps to lag. Luckily, the solution for this is relatively easy. Close the unnecessary tabs and check if Messenger speed improves.
Reason #6: Your PC Is Overheating
Sometimes, using the PC for extended periods can cause it to slow down, meaning access to apps is limited. Usually, it will take longer to load or fail to open.
The best thing to do in such cases is to restart your PC. This will refresh all apps, including the Messenger page you were using, and boost the speed.
Reason #7: There's a Problem With Your Browser
Sometimes, Messenger is slow to load because of incompatibilities with your browser. For example, your browser could have ad-blockers or extensions interfering with the Messenger link.
Your browser could also be outdated, making it hard to access websites. If you suspect your browser has extensions that may interfere with Messenger, switch to another and see if it works.
If the browser is outdated, download the latest version, then try accessing Messenger.
Reason #8: The App Is Experiencing a Downtime
If your internet connection is fine and your devices are running smoothly, the problem may be on the developer's side. Apps experience technical difficulties that result in lagging or launching issues.
The Messenger support team will usually communicate through its official social media pages when issues are with accessing the app.
If app downtime is the problem, the solution is to be patient and wait for the team to resolve the technical hitches.
Summary
There are several reasons why your Messenger app is loading slowly.
The most straightforward is a poor internet connection.
The other main culprit is enabling custom themes that consume the app's bandwidth and slows it down.
If none of these issues apply to your case, your app may be outdated, or you may be using an incompatible browser.
If you suspect your Messenger app is outdated, upgrade to the latest version, then try re-launching the app.