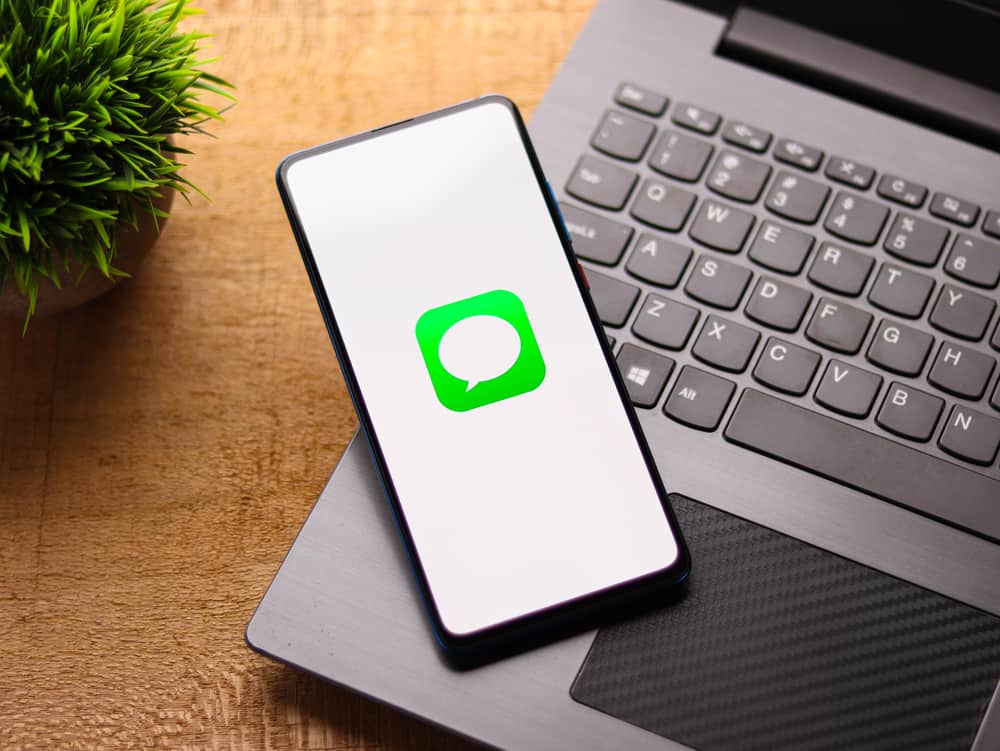 iMessage is gradually gaining traction as a popular instant messaging among iOS, watchOS, macOS, and iPadOS users. Billions of iOS users are using it to respond to and receive messages.
So, does Apple's loyalty brand extend to its internet-based loyalty? What could be the reason for iMessage's growing popularity? Why is it winning?
iMessage has captured a sizeable chunk of iOS, macOS, watchOS, and iPadOS users from different regions across the globe. The "green-blue" bubble bullying drew some attention to iMessage. Apart from the bubbles, iMessage has more capabilities than traditional SMS. It syncs seamlessly with other Apple devices. So, one can send or receive an iMessage message from any Apple device. The messaging service also lets users send lengthy messages over the internet. 
There is more to Apple's iMessage. Continue reading the article to learn why the messaging platform is so popular among Apple users. 
What's iMessage?
iMessage is an instant messaging service. Apple owns it. The messaging service only works on Apple's operating system (iOS, iPadOS, watchOS, and macOS). It's an alternative to MMS and SMS but with more capabilities.
Users can send text, video, stickers, and GIFs, and share music, audio files, photos, and documents via iMessage with other iMessage users. iMessage also lets users talk to Android users. 
Sadly, they can't send multimedia files like photos, videos, or documents to Android users via iMessage because Android doesn't support it. Apple delivers any message sent to an Android user via iMessage as an SMS.
Why's iMessaging Winning?
iMessage gives users access to more features and capabilities over MMS and SMS. It brightens conversations and brings people closer.
Here's why iMessage is taking over the iOS world. 
Feature #1: Bubbles 
Apple designed iMessage chat bubbles to tell the user whether a recipient is responding to or receiving a message using an iPhone or Android device. That's so sleek.   
Users will see blue and green chat bubbles as they talk to their friends and family via iMessage. The green bubble means Apple sent the message through its SMS protocol.
Your iMessage messages will turn into an SMS if the recipient doesn't have an iOS device. The green bubble may also mean the recipient hasn't turned off their iMessage. 
A blue message bubble will appear on the screen if the recipient receives and responds to the messages via iMessage. People associate the blue chat bubble with luxury. 
You'll also see a live gray typing bubble when the recipient starts typing something on their text input field. 
Feature #2: End-to-End Encryption
iMessage has an end-to-end encryption feature. Therefore, only the recipient and the sender can see the content of the message.
A third party, including Apple, cannot intercept a conversation between people using the iMessage messaging service. All the photos, videos, text, and file attachments you send or receive via iMessage are encrypted. 
But you may have to disable iCloud to keep shut all the security loopholes that may help others spy on your conversations on iMessage.
Apple often backs up all your iMessage chats to iCloud but doesn't put end-to-end encryption on your conversations when uploading them to iCloud. 
So, any Apple employee with the right skills can access your conversations.
Feature #3: Accepts More Than 160 Characters
iMessage lets users type more than 160 characters on the text input field. However, you can't type more than 20,000 characters on the text input field. 
Apple will only limit your messages to 160 characters if you're texting someone who's not using iMessage. 
Feature #4: Seamless Syncing With Other Apple Devices
You can text from any device via iMessage because Apple lets you sync your iMessage between iOS, iPad, macOS, and watchOS devices.
So, you don't need your phone at hand to reply to an iMessage text. But seamless syncing will need prior setup before using it. Do it on your iPhone, iPad, or Mac.
iPhone or iPad
Follow these steps:
Open the Settings app on your iOS device.
Tap on your name at the top.
Tap on the "iCloud" option. 
Tap on "Show All."
Move to "Messages."
Turn on the "Sync this iPhone" option.
Mac
Follow these steps:
Open the Messages app on your Mac.
Click the menu and select "Preferences."
Tap the "iMessage" option. 
Check the "Enable Messages in iCloud."
Once you set it up, iMessage will sync all your conversations to your Apple ecosystem.
Feature #5: One Doesn't Need a Phone Credit 
You can send iMessage messages over an internet connection. You can send stickers, photos, GIFs, images, et cetera to other iMessage users without consuming your phone credit.
However, Apple will send your messages as SMS if you don't have an internet connection.
Feature #6: Supports Group Chat
iMessage lets users create groups. It allows multiple people to receive and respond to messages on one conversation screen.
Group members can use inline replies. One will need to long-press the text and tap "Reply." It's possible to tag someone in a group chat. 
Everyone in the group will need an internet connection and an apple device to participate in an iMessage group chat.  
Tap the plus ("+") button to add more members to the group. Apple allows users to give a name to the group and create a custom icon for the group. 
Feature #6: Pin Conversation 
Users can also pin conversations on iMessage. Apple will separate pinned conversations by putting them at the top.
They'll also give larger icons than the other conversations. One can pin up to nine conversations at a time. 
Wrapping Up
iMessage offers more features than traditional SMS and MMS. It encrypts messages and lets users send text, photos, images, stickers, and files over an internet connection.
Also, people are turning to iMessage because of the blue-green bubble controversies. iMessage also lets users sync their conversations across their Apple devices.
It also switches seamlessly from SMS to iMessage protocol to let iMessage users chat with Android users. 
All in all, It's a great messaging app. But you'll need to activate it to use it on your Apple devices.
FAQs
How do I turn on iMessage?
You can do it on your iPhone, iPad, or Mac. Open the Settings app, move to "Messages," and turn on the "iMessage" option on your iPad or iPhone.
You'll have to open the Message app on Mac. Click the "Message" tab and select "Preferences." Tap "Accounts" and choose "iMessage account." Log in account and tap  "Settings." Check "Enable this account" to activate iMessage on Mac.