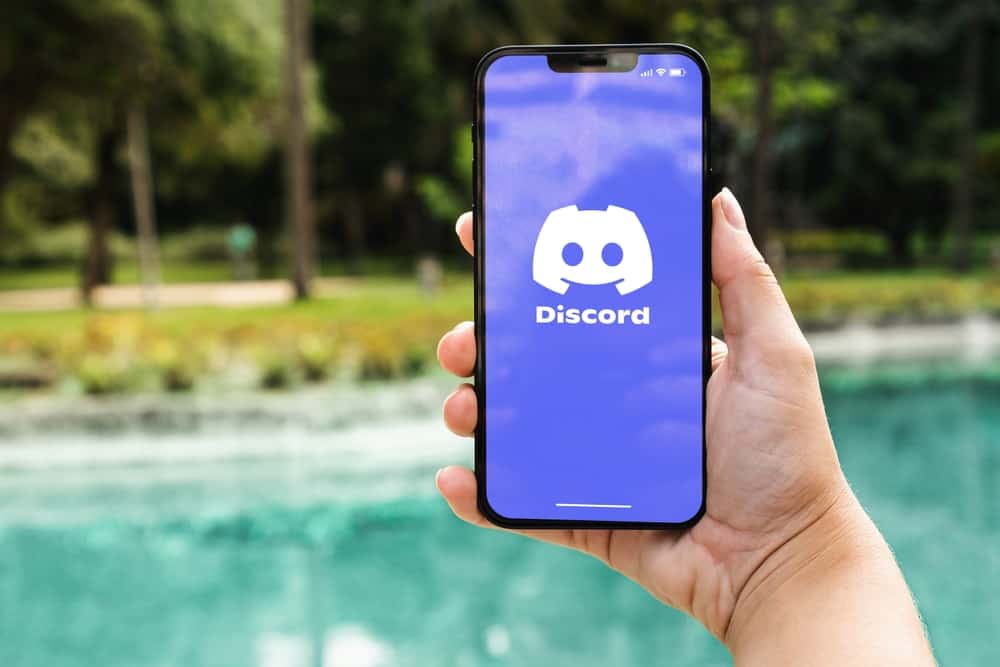 If you are a streamer or a gamer, you are familiar with Discord. Discord's interactive community makes it an easy-going and laid-back platform for people of similar interests to interact and communicate via several mediums.
One such medium is audio recordings. And for that, you can use Resanance. But how can you use Resanance on Discord?
To get Resanance to work on Discord, download and install the software. Then set up the software on your Discord app and adjust the settings accordingly. 
Suppose you want to enhance your Discord streaming experience. In that case, Resanance is a handy option because it allows you to play dank sound effects. Any application that accepts audio input can support Resanance.
Soundboards are a great way to spice up your Discord interaction by playing fun audios between streaming to keep your friends on their toes and having fun. 
This article will discuss the step-by-step way of getting Resanance to work on Discord. 
How To Get Resanance To Work on Discord?
To make Resanance work on Discord, you must download it, set up the software, and then use it on Discord. 
So let's get to it. 
Downloading Resanance
Here is how simple it is to install Resanance on your PC.
Step #1: Download the Application
If you didn't know, Resanance is free software, and you can easily download it here or find a Reddit or Discord link. These links will redirect you to the page where you can download the setup file.
Step #2: Install the Resanance Software
Once your application has successfully downloaded, extract it from the .zip file and open the Resanance.msi file. Now, just follow the on-screen instruction to finalize the installation.
Please note that if this is your first time downloading the Resanance software, your computer will prompt you to install the VB Cable.
Hit Install and wait. Once the VB Cable installs, restart your computer and the software will be successfully installed and ready to use.
Setting up the Software
Once you open the software, you will face the main interface. This includes the main sound files area on top and the available devices underneath it. 
Let's look at them separately.
Sound Files
The sound files are where all your uploaded files will show up. You can also open the extended list view to source sounds.
Underneath the extended list, there will be a button option. Clicking on this will allow you to assign a sound to a button. You can add or delete a sound by right-clicking on the button.
Available Devices
You will also need to set up default devices to hear the sounds and cable input to play the sounds. You can do this by enabling the default device option and adding an instrument of your choice.
This may be an external mic or headphones.
Resanance for Discord
Now that you have the software installed and set up, the next step is to use it with Discord. The initial step is to route your mic through a virtual audio device. This will allow you to use the soundboard to play sounds in Discord. 
Here is how you set up the Resanance Soundboard to work with Discord:
Step #1: Virtual Audio Device
If you have followed the above steps to install the Resanance software, you can skip this step. You must install an external virtual audio device, such as the VB cable to set up the soundboard.
Step#2: Set Up the Mic
Open the Discord app and go to user settings. Find the "App Settings" section and navigate to the "Voice & Video" section.
You will find the "Cable Output" option under the "Input Device" section; select it. Once this has been turned on, your voice chat users can hear all the sounds playing on your computer.
This helps because the mic is now not used as the input device. Your viewers are only able to hear sounds from the computer.
Step #3: Re-Route the Mic
Now that everything is set up in Discord, you will need to route your mic through the virtual audio device so you can use your microphone in the voice chat and play your input sounds.
Here's how you do it:
Go to Windows settings, select "System," and then "Sound." Choose the microphone as the input device under "Input."
Now go to "More sound settings" and right-click your microphone. Select "Properties," find the "Listen" tab and select "Listen to this device." Choose "Cable Input" under playback through the device.
Key Features of Resanance
Here are some things you can do on the Resanance soundboard.
You can add as many sounds and hotkeys as you want.
You can use the Soundboard on multiple devices together.
Easy to control the mic and local sound volume separately.
Works with all games and programs that support mic input.
Completely free.
Using Resanance, you can add as many buttons for sounds in the sound files menu. You can customize the names and colors of these buttons for easy recognition.
Conclusion 
Setting up the Resanance soundboard on Discord is pretty simple, as you can see above.
External soundboards are an ideal way to spice up your Discord experience and bring something unique to the Voice chat. 
We hope this step-by-step guide helped set up your soundboard.