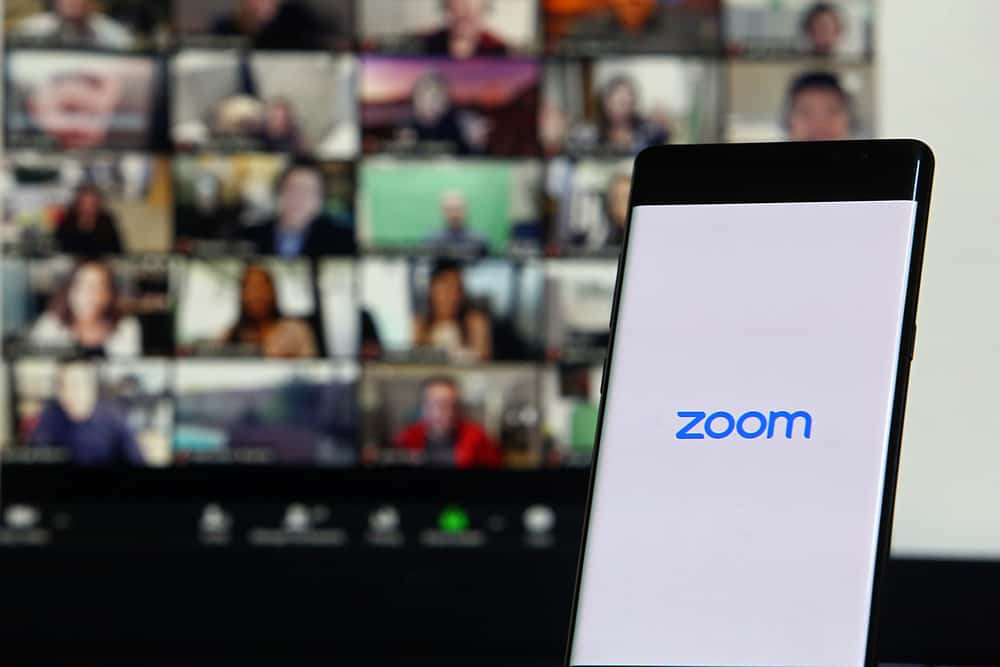 During the Covid-19 pandemic, Zoom became one of the world's most popular apps mainly because it allows users and organizations to hold quality video and audio meetings.
However, the site has its drawbacks, one of them being it uses an absurd amount of CPU. But what causes that?
Zoom uses a lot of CPU because it's not entirely cloud-based and instead depends on your device to perform most of the tasks. Therefore, your device is expected to perform various functions simultaneously, such as encoding video and audio, processing your webcam contents, and so forth, which are bound to take up a lot of CPU.
This article contains everything you need to know about Zoom's CPU usage and how to optimize it.
Probable Causes Why Zoom CPU Usage Is High
Zoom's audio and video quality are impeccable because it leaves most of the work to your device instead of the browser. For this reason, your device performs several tasks simultaneously, requiring a high CPU.
Other causes include the following:
Your computer has a low memory
Too many background programs are infringing on the CPU
You have limited bandwidth capacity, etc.
Quick Fixes To Mitigate Zoom's High CPU Usage
If you're facing the issue of Zoom using a lot of CPU, here are suitable solutions that can help you mitigate the problem.
Solution #1: Close Unnecessary Applications
Considering you have already established that Zoom eats up a considerable amount of the available CPU, ensuring that every other resource-intensive application is closed while you attend your virtual meetings helps a lot.
Here is how to go about it on your Windows PC:
Right-click on the Windows start icon at the taskbar.
Select "Task Manager."
Tap the "More details" button at the bottom.
On your display should be a list of all the ongoing processes in your device alongside details of how much CPU, Memory, and so forth they are utilizing.
To close the App process, right-click on the process in question to reveal a drop-down menu and click "End task."
If nothing else, you should see a difference in the CPU that Zoom has used up.
Solution #2: Change Zoom Settings
According to Rahi's A/V experts, who have tons of experience in the workings of the Zoom platform, tweaking your settings helps to optimize CPU usage by more than 30%.
Below are a few of the changes they recommend making:
Open the Zoom app on your PC.
Click on the settings icon in the top right corner.
Click on "Video" in the left navigation. Here you should:

Change the aspect ratio to "Original ratio."
Uncheck the "HD" box.
Uncheck the "Mirror my video" box.
On the number of participants displayed per screen option, select "25 participants."

Please skip this step if you don't have a quality headset with a fitted microphone. If the aforementioned doesn't apply, click "Audio." Next, set the "Background noise suppression" to "Low."
Click "Share Screen."
Select "Advanced" at the bottom of the screen.
Change the "Limit your screen share to 10 frames per second" default setting to 4 frames per second.
Click on "Background & Effects."
Select "None."
Solution #3: Update Zoom to Its Latest Version
Updating your Zoom app helps ensure it's running optimally. Below is how to go about it:
Open the Zoom app on your PC.
Click on your profile icon in the top right corner.
Click on "Check for Updates."
Zoom will automatically check for updates, and it will start the download and installation process when it finds one.
Solution #4: Update Your Graphic Drivers
Drivers are essential because they ensure that the operating system communicates appropriately with the device.
For this reason, if your graphic driver is faulty, then chances are that Zoom is using excess CPU trying to fill in the communication blanks. To rectify the problem at hand, follow the steps below:
Click on the Windows icon at the bottom.
Type in "Device manager."
Select the "Device Manager" app.
Click on "Display adapters" to reveal your graphics card option.
Right-click on the graphics card and click "Update driver."
A pop-up will appear asking whether you want the computer to scan for a suitable driver and install its findings or whether you want to search for the driver manually. Select the preferred option.
Solution #5: Run an SFC Scan
If updating your drivers yields no results, you need to run a system files checker scan to ensure you aren't dealing with corrupt files.
The aforementioned files will keep halting the standard Zoom processing meaning the app will need to use up more CPU than necessary.
To run an SFC scan, follow the steps below:
Click on the Windows icon in the taskbar.
Type in 'cmd' on the search bar.
Right-click the "Command Prompt" app and select "Run as administrator."
A pop-up will appear asking whether you want the app to make changes to your device, click "Yes."
Type in sfc /scannow and press Enter.
If the scan finds corrupted files and repairs them.
Conclusion
If you use Zoom regularly, chances are you have noticed that your device overheats after just a few minutes of attending meetings.
Thankfully, the above article contains simple ways to resolve the issue, for example, tweaking the app's settings.