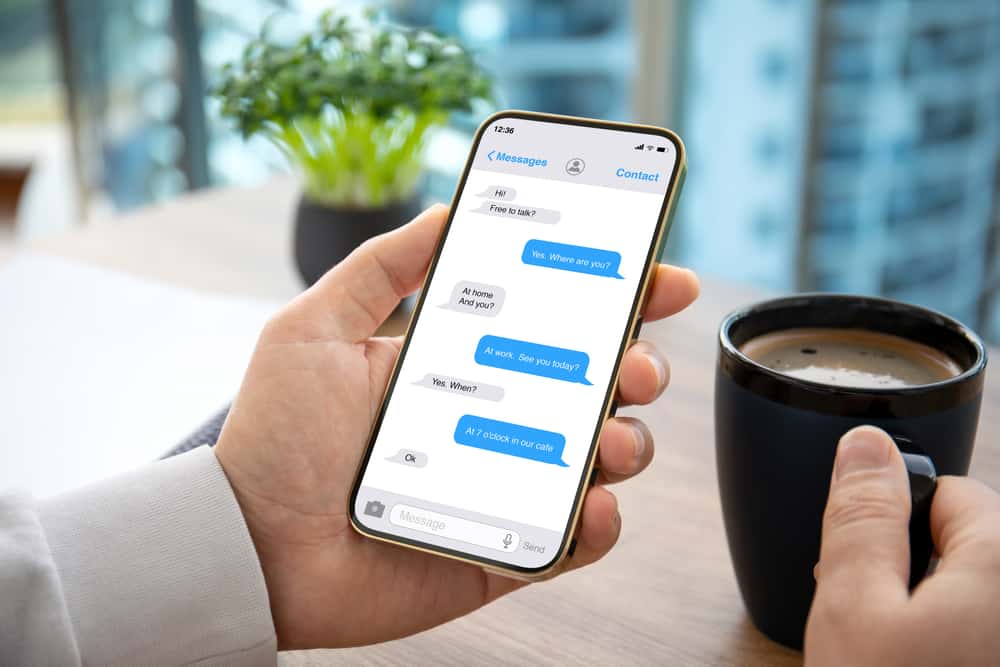 Messenger is the brainchild of Facebook (Meta). It lets users contact and chat with their friends on the largest social media platform in real time.
This messaging app keeps getting smarter daily, trying to keep you engaged. It even suggests who to message, which is intriguing. But exactly how does Messenger suggest who to message?
Messenger's algorithm is responsible for proposing several potential conversation partners. First, it lists all the Facebook friends and connections you regularly message, including those with anything in common with you. This may include coworkers, those interested in you, friends of your friend, etc.
Messenger's suggestion on who to message is Facebook's attempt to boost the overall size of your online network via the suggested contact on the messaging platform. Today, we will look at what you need to know about suggested lists in Messenger, including how it is generated.
What Is a Suggested List on Messenger?
A suggested list on Messenger refers to a list of users that the messaging application algorithmically picks for you. This is usually based on several factors, such as your location, contacts' contacts, shared interests, etc.
Messenger automatically suggests a list of prospective friends because it acts on the algorithm put into it. The primary idea behind a suggested list in Messenger is to make finding people you may like to chat with on the messaging platform easier and more efficient.
The messaging application may also show a suggested list of individuals based on your friends on Facebook, including any groups or pages you're a part of. If you do not want to see any suggested lists of people on Messenger, you can turn the feature off via the app's settings. More on that in a few paragraphs.
Chat on Messenger
Messenger is Facebook's way of ensuring you stay connected with family and friends. You can send and receive photos, text messages, audio clips, and even videos with other friends that use the app. In addition, you can share your location, create dedicated group chats, and make video calls.
Where Does Messenger Get Suggested Lists?
So, where does Messenger gets these suggested lists or contacts from?
The truth is that Facebook efficiently generates a long list of recommended individuals from a wide range of sources from your smartphone. Therefore, you should target these data points whenever you want to clear out the catalog.
The following factors are crucial in the suggested list of people that Messenger presents to you.
Factor #1: Facebook's Access to Your Contacts on Your Smartphone
Do you know Facebook can access all the contacts on your smartphone with your permission?
In most cases, this is not explicit. Most Facebook users accept the permissions without thinking twice or realizing this action when they sign into the app.
Facebook can use the contacts on your smartphone to create a suggested list. Another reason the social media giant does this is to boost its service delivery, which is not really a bad thing.
Factor #2: Post and Profile Interaction
Checking out and liking a friend's posts and profile gets them on Messenger's suggested list almost automatically. In addition, the chatting app can create a suggested list of individuals based primarily on your recent interactions on Facebook.
Therefore, liking someone's post, commenting on them, or looking at their profile puts that person right on the suggested list.
These actions qualify as interactions as far as Messenger is concerned. The app suggests friends or acquaintances who interact with you at mutually attended events.
Factor #3: Recent Communication
At times, or in many cases, your most recent interactions will often appear on the suggested list.
Suppose Messenger is your go-to chatting app for staying in touch with friends, family, or other groups of individuals. In that case, these individuals will most likely appear higher in the messaging app's suggested list.
Factor #4: Location
If some individuals are around you and use Messenger to chat with their friends or loved ones, they will be on the app's suggested list.
For instance, any person who checks into a café you have visited lately will most likely be on Messenger's suggested list. Facebook may even revert to type by suggesting fellow students within the same college and workmates.
The Basis for Displaying Suggested Lists
Facebook (Meta) does not provide the bases for displaying suggested lists. It also doesn't reveal the order in which the lists are displayed. Similarly, Messenger's algorithm for generating the suggested lists of potential contacts is not available to the public.
Conclusion
Since Messenger is connected to Meta (Facebook), your friends on Facebook automatically become your contacts on the messaging app. However, it is possible to add Messenger contacts without necessarily adding them as friends on Facebook.
That is why the Messenger application suggests a list of users. It is an excellent way to stay in touch with those you know. But you can also leverage Messenger's suggested contacts feature to connect with new or prospective friends.