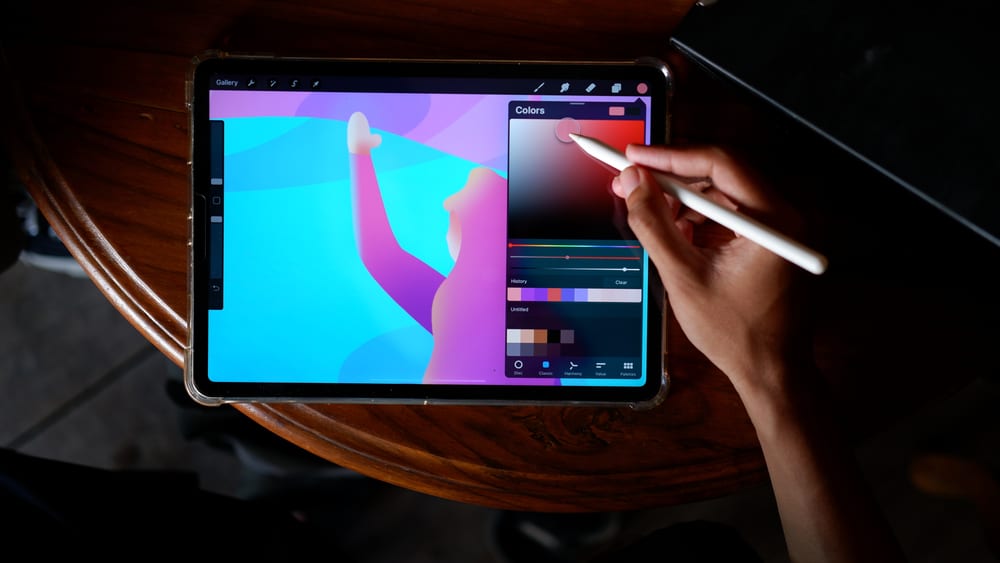 When you want to stream and share something with your friends via Discord, the best option is to "Go Live." An application like Procreate is ideal for people who enjoy creating digital illustrations.
You may want to share the experience with your Discord friends when using Procreate. It is possible, and we will discuss the different steps to achieve that.
Procreate is available on iPads only. So, to stream Procreate on Discord, open Discord on your iPad and create a Discord server. Open the created server and access its voice channel. Swipe up to bring up the menu and tap the "Share" option. Ensure that Procreate app is opened in the background. Once you start screen sharing, open Procreate from the background to make it the active window. Your friends will see you are streaming procreate and can join the fun.
Procreate is an excellent application available on iPad. We will discuss everything it takes to stream Procreate on Discord. Follow along, and by the end of this post, you will have Procreate streaming on your Discord.
What Is Procreate?
If you are an iPad user, you might have encountered Procreate already. It is a digital art and design iPad application. The app lets creators create various illustrations and designs. Moreover, it has different features to support users in creating their designs.
You can utilize features such as brushes, texturing tools, paints, etc., to conveniently create your sketches or draw anything you have in mind. With Procreate, you can create any design; your imagination is your limitation. With time you will get comfortable creating posters, artwork, greeting cards, murals, logos, postcards, and album covers.
When you want to showcase your drawing skills to your friend, you can rely on Discord. Your task is to start streaming, but once you conveniently start streaming, anyone who joins the voice channel where you are streaming will follow along in your work to see you in action.
How To Stream Procreate on Discord
Procreate is only available on iPad. Thus, when you want to stream it on Discord, you must find a method that involves your iPad. It's possible to "Go Live" on Discord and share your iPad's screen. Still, some people have mirrored their iPad to their Mac and use other options to achieve streaming Procreate on Discord.
We will use the easier option of streaming Procreate directly on Discord via your iPad. First, let's create a Discord server. Skip this section if you have a Discord server already.
Open your Discord application on your iPad.
Sign in to your account where you want to stream Procreate.
Click the plus icon at the bottom.
Click the "Create My Own" option.
Choose the audience.
Add the server's name and picture.
Lastly, click the "Create Server" button to complete creating your Discord server.
We now have a server created. The next thing is to start streaming procreate. For that, proceed with the steps below.
Open your Procreate application on your iPad.
Open Discord again and access the server you've created.
Locate the "Voice Channels" section of the particular server.
Join the "General" channel to start the voice call.
Click on the "Join Voice" option.
Send invites or wait for people to join the voice channel.
Once you have the required audience in the voice channel, swipe up the menu bar.
Find the option to share your screen and tap it.
In the screen broadcast menu that will appear, make any necessary adjustments.
Start the broadcast.
Once it starts, switch to Procreate to make the active window.
Anyone in the voice channel will see your Procreate window. So, whatever you do will be visible to them. That's how you stream Procreate on Discord. You can now showcase your skills with your friends.
Conclusion
To stream Procreate on Discord, create a server and join the voice channel. Open Procreate and start screen-sharing your screen in the voice channel. With Procreate as the active window, everyone will see your shared Procreate window.