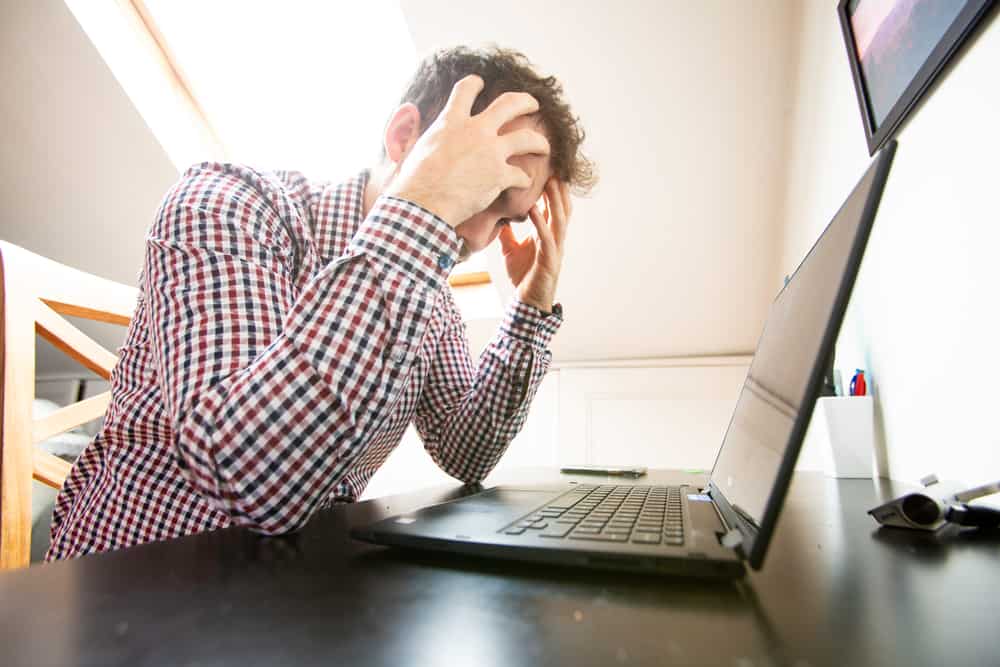 Zoom is the most widely used videoconferencing platform, and when you have a Zoom account, you can create a meeting and invite people to join. Similarly, you can join a meeting hosted by another person.
When you join these meetings, there is a duration limit depending on the type of Zoom account the host is using. Is Zoom kicking you out before the expected duration ends? You are not alone!
If Zoom is kicking you out, it could be because the host uses the free Zoom account with a limit of 40 minutes for every meeting. If that's not the case, you could have e a weak internet connection. Sometimes, a glitch with Zoom due to an outdated Zoom app could also cause the problem. Issues with hardware acceleration can also make Zoom keep kicking you out.
This guide will focus on understanding why Zoom keeps kicking you out. Still, we will detail various solutions that can help fix the problem. Let's get started!
How Does Zoom Work?
You can rely on videoconferencing applications like Zoom to host a meeting remotely. With Zoom, a host will create the meeting and invite other participants to join the meeting. You must sign up for a Zoom account to host a Zoom meeting.
When signing up, you can select the basic free version or get the paid subscription offer depending on the needs of your meeting. When you have a free account, any Zoom meeting you create can only last a maximum of 40 minutes.
When you share the meeting link, anyone can click on it and use the associated credentials to join the meeting without signing up for a Zoom account.
Why Does Zoom Keep Kicking Me Out?
When you are in a Zoom meeting, and Zoom keeps kicking you out, it can frustrate you when you don't understand the problem or how to fix it.
If you notice Zoom keeps kicking you out after a given time and you must keep joining the meeting again, different factors bring about this problem, and we will discuss them in this post.
Internet Connection Error
Zoom relies on an active internet connection for you to host or join a meeting. You will likely notice Zoom kicking you out when your internet connection suddenly breaks in a Zoom meeting.
Zoom requires a stable internet connection, and when it can use the weak internet connection of your mobile data or Wi-Fi, it will likely kick you out as it can't connect to its servers to keep you in the meeting.
So, if you get kicked out of Zoom, check your internet connection and see if it is stable. Ensure you have an active data subscription and your Wi-Fi is strong. If not, try restarting it.
Using the Free Account
When the host is using the free Zoom account, everyone will get kicked out of the Zoom meeting every 40 minutes into the meeting. Therefore, if you notice Zoom kicks you out every 40 minutes, it's because of the free Zoom account.
The solution for this cause is to update the paid Zoom subscription plan, which offers longer Zoom meetings without kicking out the attendees.
A Zoom Glitch
Sometimes, Zoom may experience a glitch or a bug causing it to act abnormally. Bugs are common if you are using an outdated Zoom version. Luckily, fixing this problem only requires you to restart the Zoom app or update it to the latest version.
On the Zoom desktop client, click on your profile picture and locate the option for "Check for Updates." Once you click it, Zoom will find the latest updated version.
For Android, update the application on Play Store. For iOS, update the app from App Store.
Issue With Hardware Acceleration
In some rare cases, some users have managed to fix the issue with Zoom kicking them out by disabling hardware acceleration.
Open Zoom on your computer and click your profile picture at the top.
Locate the option for "Settings" and click on it.
Find the option for "Video" and click on it.
Click "Advanced" and uncheck all options under "Use hardware acceleration for."
Hopefully, that helped eliminate the issue causing Zoom to keep kicking you out. However, if nothing changes, consider re-enabling the hardware acceleration to enhance Zoom performance.
Conclusion
Zoom shouldn't kick you out of a meeting. However, if it happens, it could mean a glitch with Zoom, or the host is using the free Zoom version that only supports meetings for 40 minutes for every session. Still, if you have a weak internet connection or have enabled hardware acceleration, that, too, can cause the error.