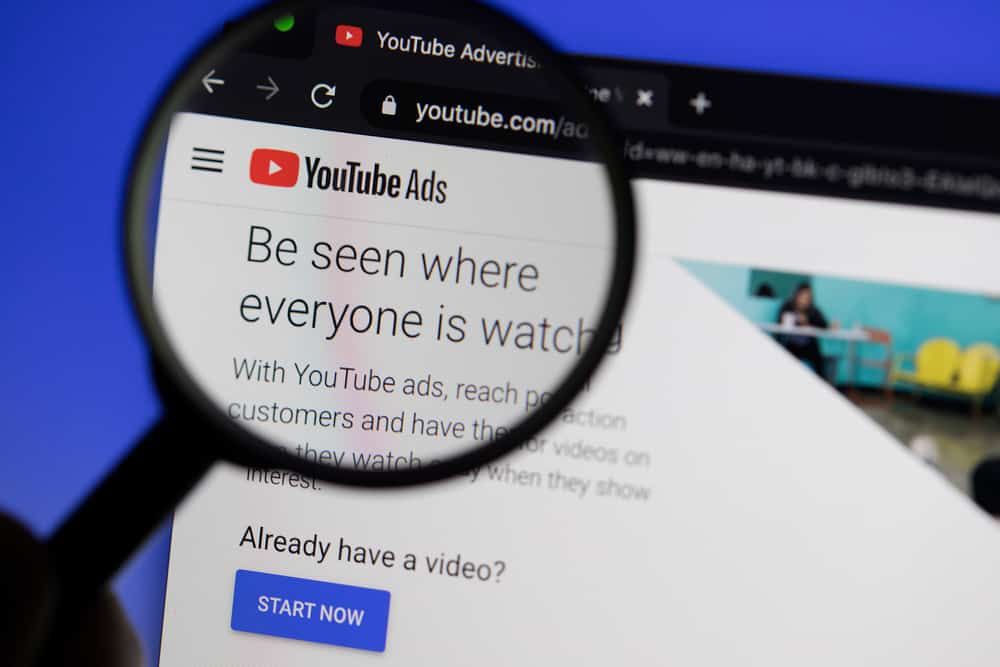 YouTube now allows people to subscribe to its TV and enjoy over 100 TV channels and additional features. When enjoying YouTube TV, it's no surprise to run into ads, similar to how you encounter ads when watching YouTube videos.
YouTube adds these ads for a specific reason. If you want to understand why YouTube TV has ads, this post will explain everything in detail.
YouTube makes money through ads, so adding ads to YouTube TV is its way of trying to earn more income. Moreover, YouTube TV has many viewers due to the many live TV channels you can watch. As such, it offers room for many advertisers to want to capture their target audience. Besides, YouTube added these ads to attract different advertisers by guaranteeing them more advertising opportunities.
Why does YouTube TV have ads? This post aims to answer this question while diving into everything about YouTube TV. We will see what YouTube TV is and then explain why it has ads. Let's begin!
What Is YouTube TV?
YouTube is a fun platform for different reasons. From watching the free videos uploaded by different creators to subscribing to YouTube TV to enjoy different free TV channels and shows, there is plenty to enjoy on YouTube.
YouTube TV is a premium plan offered by YouTube to subscribe to enjoy over 100 live channels. YouTube TV acts as an alternative to cable TV. You can enjoy different channels provided you have an active YouTube subscription.
You don't need any traditional set-top box with YouTube TV to enjoy various channels. However, you will still encounter ads when using it, and in the next section, we will understand why this is the case.
Why Does YouTube TV Have Ads?
You will still face ads at different points in your streaming moment despite paying a subscription fee to utilize YouTube TV. Some ads are non-skippable, while others are bumper ads. Why does YouTube TV display these ads?
We understand how inconvenient it feels when encountering YouTube TV ads. Many users hoped it shouldn't contain ads since they pay to use the service. Unfortunately, YouTube still runs commercial ads as a way of earning income.
According to YouTube, the ads appear because the different network it relies on to offer live programming comes with them. Thus, YouTube has to display the ads to you.
YouTube doesn't own the networks it relies on to get live programming. These networks still run commercial ads similar to how traditional TV does. Hence, as the viewer, you will still encounter the ads even if you've paid a subscription fee.
You will encounter two main types of ads when using YouTube TV, non-skippable and bumper ads.
Non-skippable Ads
These are in-stream ads that appear similar to those when watching YouTube videos. The ad takes up the entire screen and has a timer. They will disappear after 15 seconds, and you can't skip them.
You can still encounter other shorter ads that still run to the end without allowing you to skip them. They also fall under this category.
Bumper Ads
They are shorter ads covering the entire screen and can't be skipped. Many advertisers prefer them as they consider them to have a wider reach than longer ads.
Conclusion
YouTube TV has ads because of different reasons. The common explanation for the ads is because of the different networks that YouTube relies on to offer live programming in the various channels.
We've explained the topic in detail, including the two main ads you will encounter when using YouTube TV. Hopefully, you now understand why you see ads.
Frequently Asked Questions
Is YouTube TV globally available?
No, it isn't. Unfortunately, YouTube TV is yet to obtain global availability. It is currently available in the USA, but we hope YouTube will introduce the service to different regions globally.
Are there ads on YouTube TV?
Yes, there are different ads you will encounter when using YouTube TV. These ads are mainly due to the network channels that YouTube relies on to help bring live programming.