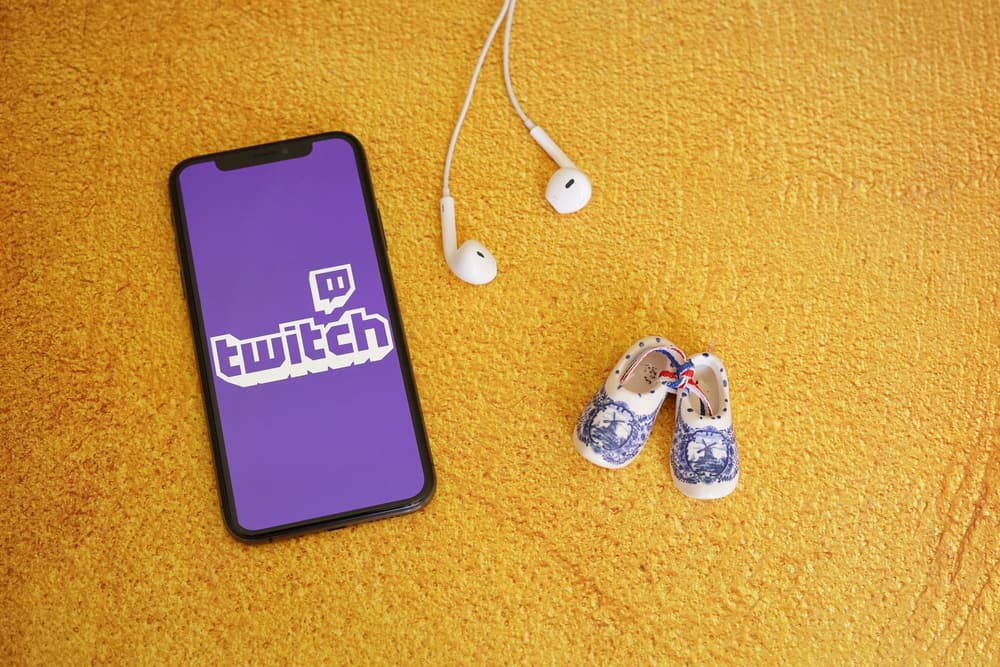 Twitch was launched in 2011 as a live broadcasting app for everyday life videos. The platform was a rebrand of Justin.tv, a streaming platform on videos similar to Twitch.
After 2011, Twitch's main focus was gaming content. The app grew relatively fast and, by 2012, had over 20 million active users.
If you're a Twitch fan, you may be interested in the app's history and statistics, including the number of people streaming on Twitch.
The average number of concurrent Twitch streamers varies from year to year. During the first quarter of 2023, Twitch registered 2.46 million streamers, down from 2.58 million the previous year. Despite the drop in 2023, Twitch has made significant gains in the total number of active users, which currently stands at 140 million. Twitch users in the U.S. also increased to 34.6 million in 2023, up from 33.2 million users in 2022.
This post highlights Twitch statistics, including the number of streamers, total users and the growth rate over the years, and Twitch user demographics globally.
Overview of Twitch Streamer Numbers
Several factors determine social media app user numbers from one year to another, and the same factors apply to Twitch. Examples of these factors include the growth of the app's target audience, relevance, and the app's marketing reach.
This means that an increase in Twitch streamer numbers in a particular year signifies an increase in its target audience and vice versa. An app's marketing efforts and their effectiveness also play a significant role in increasing user numbers.
Twitch streamer numbers have grown exponentially over the years. Unfortunately, the first quarter of 2023 was the first time the app recorded a drop in streamer numbers.
As the introduction notes, Twitch registered 2.46 million concurrent streamers in 2023, down from 2.58 million in 2022. Despite declining concurrent viewers, Twitch maintained the average number of concurrent channels, 92.2 thousand in 2022 and 2023.
Regarding Twitch streamer numbers based on demographics, the platform has gained approximately 1.4 million users in the U.S., with 34.6 million users in 2023, up from 33.2 million in 2022 and 31.4 million users in 2021. This number is projected to grow to 35.6 million U.S.-based users in 2024.
As the user numbers above indicate, the U.S. accounts for most of Twitch's user traffic at approximately 20%. Twitch was ranked the 7th most used live streaming app in the U.S. 
Next, we'll discuss other exciting Twitch statistics.
Other Twitch User Statistics
Let's go over other notable Twitch user statistics.
Countries Where Twitch Is Popular
Besides the U.S., other countries accounting for high Twitch user traffic include Germany, the Republic of Korea, Russia, and France, accounting for approximately 6%, 5.3%, 4.5%, and 4.2%, respectively.
Popular Streaming Categories
"Just Chatting" is Twitch's most popular live streaming category, with 2.9 billion watch hours in 2022.
League of Legends and Grand Theft Auto V are the second and third most popular categories, with 1.4 and 1.3 billion watch hours in 2022, respectively.
Other popular gaming categories include Valorant, Counter-Strike: Global Offensive, Apex Legends, Fortnite, Dota 2, Minecraft, and Slots.
Most Popular Streamers
Currently, the most famous streamer on Twitch is Ninja. He has over 18 million followers and is Twitch's most-followed male streamer.
Ninja focuses on gaming content like Fortnite, League of Legends, Royale Halo Apex Legends, Call of Duty Warzone, and Valorant.
Other famous Twitch streamers include Auronplay, Rubius, bai, xQc, shroud, and Pokimane. Pokimane is Twitch's most popular female streamer, with over 9 million followers. 
Summary
The highest recorded number of concurrent stream viewers on Twitch this year is 2.4 million. This is a 13% drop from the highest registered number in 2022, 3.08 million.
Twitch has about 140 million users, with most from the U.S. Other countries accounting for high Twitch traffic include Germany, Russia, and France.
FAQS
Which Twitch channel has the highest number of concurrent streamers?
Ibai on Twitch holds the record for the broadcast with the highest number of concurrent viewers at 3.3 million. He attained these record numbers during a livestream of a content creator boxing event in 2022.
How many daily users does Twitch have?
Twitch registers about 30 million users daily.
How does Twitch rank in social media platform usage globally?
Twitch is ranked as the 37th most visited site globally.