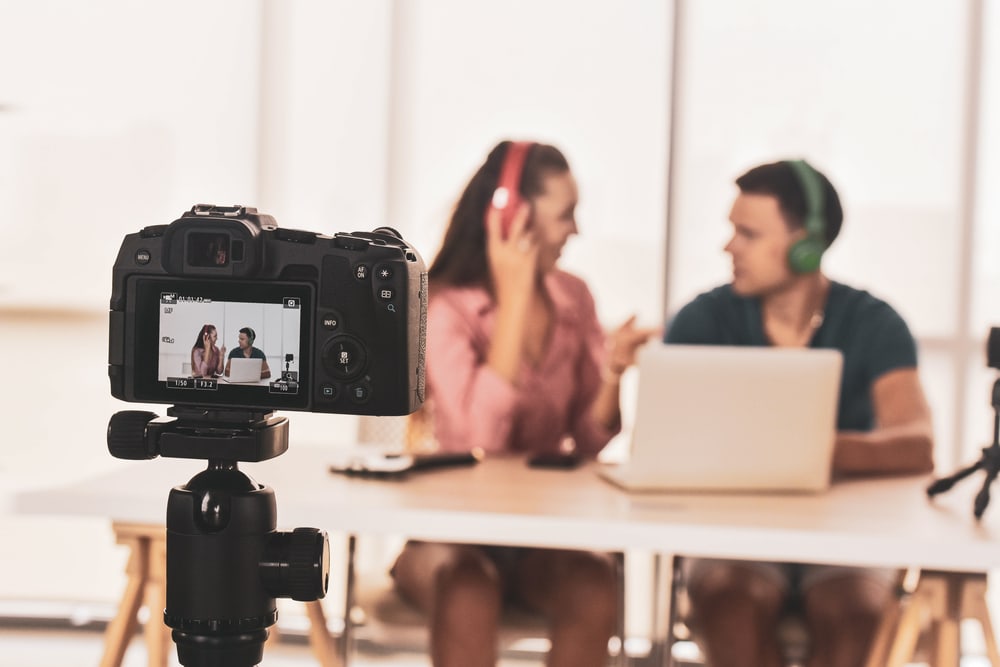 YouTube has become the source of livelihood for many people these days. Only the smart ones try to look for other sources of income to diversify and leverage their YouTube success.
One such trend that is very popular among content creators is selling their merchandise or simply "merch."
This merch comes in any form – shirts, hoodies, cups, notebooks, accessories, etc. So, now the question is, how to make merch for YouTube?
Making merch on YouTube requires understanding your target audience and what they like. Then, decide what you want to sell (shirts, hoodies, mugs, stickers, keychains, etc.). Next, you can design your merch or get help from third-party designers. Then, you can use any print-on-demand service to take care of everything from printing and packing to dispatching. Additionally, you can integrate your e-commerce stores with your print-on-demand service.
Let's dive in and learn more about creating and selling merch on YouTube.
The Idea of Making and Selling Merch on YouTube
YouTube is the land of opportunities for everyone with the talent, content, and aptitude to differentiate themselves.
Once you have gained recognition and fan following, you can utilize it to influence your audience on many things, including buying your merch.
There is a reason why every big YouTube has plunged into selling their merch from Emma Chamberlain to PewDiePie – all doing it, and if you think you have considerable influence, then you can do it too.
Starting your business selling merch gives you more independence and can be a good side hustle to generate extra revenue streams or diversify your source.
PewDiePie makes over $6 million from selling his merch on YouTube.
How To Create and Sell Merch for YouTube
These are the steps you can take to create merch for YouTube.
Step #1: Decide What You Want to Sell
It is the primary step. You must be clear on what you want to sell. You must understand your target audience, niche, and content. Your merchandise must align with your channel content and ideology and resonate well with your audience and brand.
For example, Markiplier became famous for his gaming content, so his merchandise included apparel like T-shirts, hoodies, and caps matching his persona.
Similarly, Kayla Itsines creates fitness content and sells merch like foam rollers, yoga mats, weights, etc., to match her brand and audience interests.
Jeffree Star makes makeup-related content and has a makeup brand. He also sells merch on YouTube that involves makeup bags of every size, mirrors, and clothing items.
So, analyze your target audience and create merch that fits well with them.
Step #2: Design Your Merch
Once you know what you want to sell, it is time to design it. You can design T-shirts, hoodies, caps, mugs, notebooks, phone cases, stickers, posters, etc.
Now, your task is to envision the design. One idea is to design your logo and create your personalized merch. You must create the design your audience wants to wear and flaunt proudly.
For example, Markiplier has a mustache logo; his merch represents that. Making it personalized enhances your audience's association with it.
Here, you can do it yourself if you know how to design and are very artistic. You can also take the help of software like Canva. If you do not want to get into all this hassle, you can avail of the services of a designer from Upwork, Fiverr, Shopify Experts, Printful Design Maker, and Dribble.
Once your customized logo/artwork is designed that you want to feature on your merch, it is time to move to the next step of the process.
Designious is another platform that can help you create designs for your merch. There are ready-to-use designs that can give you ample inspiration to use or design your version of it.
Step #3: Selling the Merch and Inventory Management
Once you have decided what you want to sell and understand the design, it is time to choose the platform to sell your merch. You can use print-on-demand services (POD) like Printify or Printful. Here, upload your design, and these will handle printing, packaging, and even shipping affairs for you.
It makes inventory management easier as you do not have to hold anything in the stock. The stock will only be created when the order is placed. The POD service will also handle printing, packing, and dispatching affairs.
Moreover, you can set up your e-commerce website using Shopify and connect the selling channel with your print-on-demand service. Now, people can buy from your website, and the print-on-demand service will do all the work in the background.
Once all the above steps are completed, you can promote your merch on your channel and other platforms to urge people to buy it and diversify your income stream.
Final Thoughts
It is time to diversify your income source instead of banking on one due to stiff competition in every field.
If you have a considerable influence on YouTube, you can leverage it to sell your merch. Selling merch gives you more independence as any YouTube algorithm or ads do not influence it.
You can create your merch simply by designing it if you are a designer, using software like Canva, or getting third-party service.
Then, upload the design to any print-on-demand (POD) service to take care of everything from printing and packaging to dispatching. Moreover, you can integrate it with your sales channel (a website or e-commerce store).
So, try it out today and make more money, like many YouTubers already do.