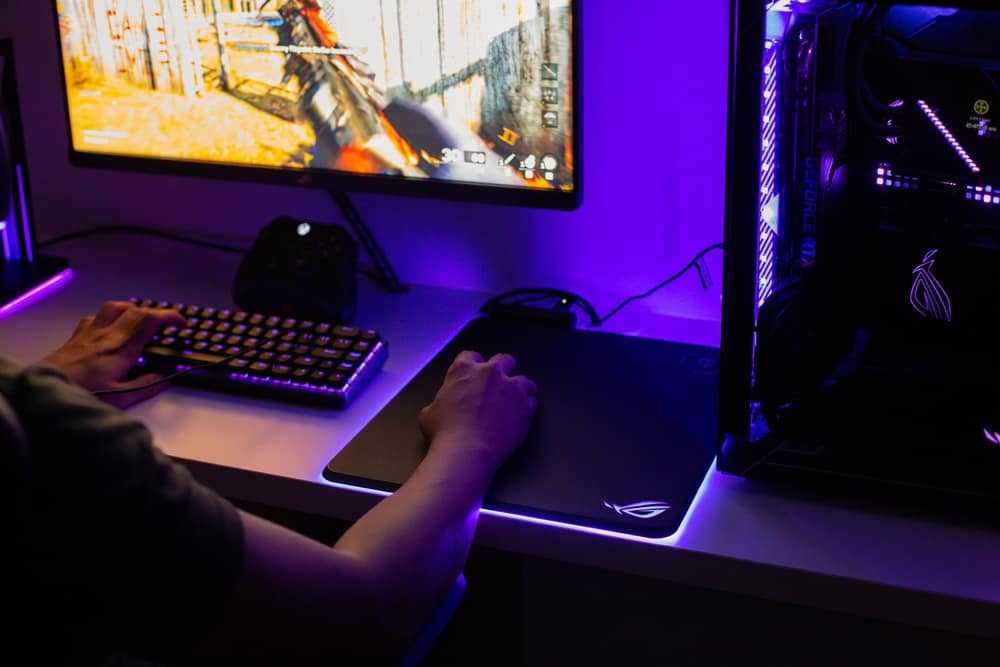 Twitch has many interactive features for streamers and users to maximize engagement on the platform and make streaming more fun.
If you're new to Twitch and have reviewed popular Twitch features, you've likely encountered the term channel points.
Channel points are points you earn from viewing and engaging on a channel. Streamers curate different rewards that users can redeem after attaining specific points, and the rewards vary from one channel to another. It could be anything the streamer wants, like doing five push-ups on a broadcast or highlighting your comment so it stands out from the rest and the viewer can quickly notice and give you a shout-out.
This post explains what channel points are, how to use and how to check channel points on your account.
Overview of Channel Points
As the introduction notes, channel points are reward points you receive for streaming and engaging on a channel. Unlike subscriptions, channel points don't have any monetary benefit to streamers.
However, they are still helpful in making interactions fun and raising the channel's engagement. Creative and exciting chat point rewards make viewers participate more, eventually increasing subscribers. Channel points are also not transferable to real currency.
Channel points are only available to Twitch Affiliates and Partners. Twitch allows streamers to customize points and set up their preferred reward system. When setting up channel points, you can choose from a list of pre-set channel point redemptions or create your own.
Additionally, you can customize the channel point icon and the name to make it more relatable and unique to your channel.
Setting Up Channel Points on Twitch
Here's how to set up channel points as a Twitch affiliate.
Sign into your Twitch account.
Click on the profile icon at the top-right corner.
Select "Creator Dashboard."
Locate the menu on the left side of the screen and click "Viewer Rewards."
Select "Channel points" from the drop-down menu.
Slide the toggle to ON to enable "Channel Points."
After setting up channel points, customize them using the instructions below.
Navigate to the far-right edge of the "Customize Points" tab below the "Channel Points" toggle and click the "Edit" button.
Type the name of your channel points in the text bar at the top.
Revert to the "Display" tab to choose icons for your channel points rewards.
Use an online site or tool to resize the icons into the appropriate sizes. If resizing is inconvenient, choose the default icons from the Twitch library.
After choosing the icon, click "Save" at the bottom of the window.
Click the arrow at the top-left edge of the screen to revert to the channel points window.
How To Get Channel Points on Twitch
Twitch will automatically award you channel points for streaming and engaging on a channel. Receiving channel points isn't limited to active participation; you also receive them when lurking.
However, you will receive more points when chatting and commenting on broadcasts than lurking. Other ways to gain more points quickly include watching several broadcasts in a row, chatting, and participating in raids.
Here's a further breakdown of Twitch's channel points reward criteria.
Streaming a channel – A viewer receives 10 channel points every five minutes of streaming a channel. This mainly refers to lurking, that is, streaming without any participation.
Actively streaming a channel – An active viewer receives 50 points for every 15 minutes of watching a broadcast. An active streamer is one who is chatting.
Participating in raids – Viewers receive 250 channel points for joining a Twitch raid.
Following a Channel – Following a channel gets you 300 points.
A Watch Streak of 2 – A viewer receives 300 channel points for watching two consecutive broadcasts. The minimum view streak length for each broadcast is 10 minutes. The second broadcast streak should begin 30 minutes after the previous one. This point reward requirement applies to all watch streaks.
A Watch Streak of 3 – Twitch rewards 350 channel points to viewers returning to a broadcast a third time.
A Watch Streak of 4 – You receive 400 points for streaming 4 consecutive livestreams.
Summary
Channel points are points Twitch awards you for streaming and engaging on a channel. Streamers customize various rewards to award viewers after attaining a specific number of points.
Channel points don't have any monetary gain for streamers, but they are excellent at encouraging more viewers to participate in your channel.