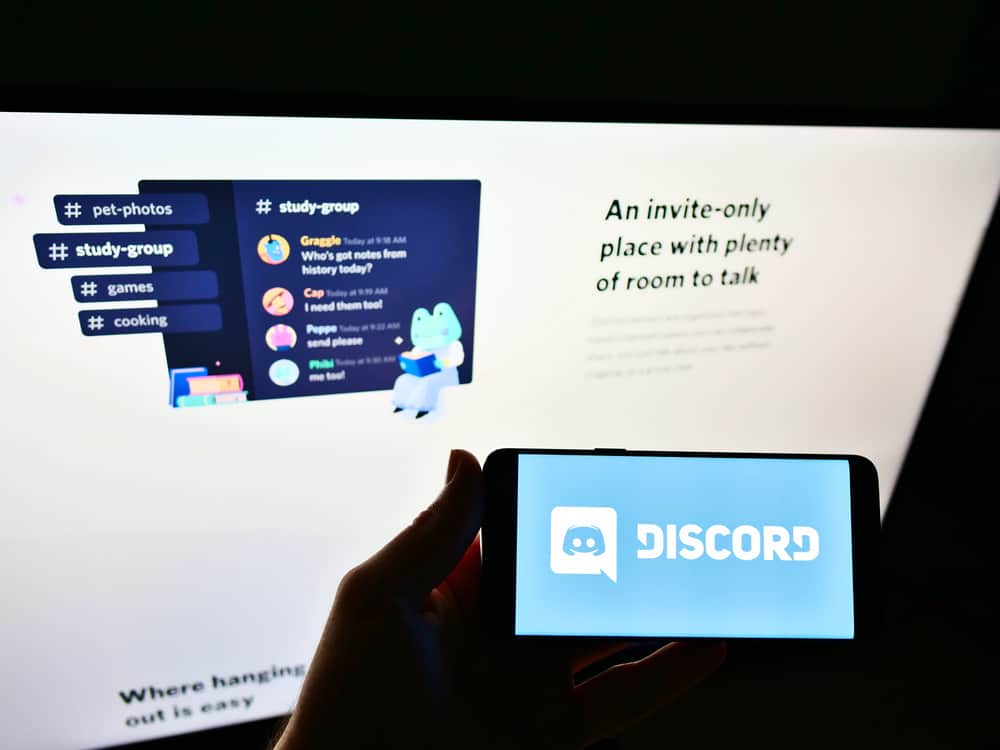 Discord is one of the fastest-growing text chat, voice, and video messaging applications used by tens of millions globally.
People use this app to discuss a wide variety of topics, including the use of acronyms to facilitate game-related communication.
One of the most used acronyms on Discord is "NFS." But what does it mean?
The term 'NFS,' when used during chats on the Discord application, stands for 'Not for Sale' or 'Not for Sure.' It could also mean 'No Funny Shit.' This acronym has up to 250 definitions in 8 categories and is often employed as a shorthand, slang, or abbreviation.
Although the Discord application is typically associated with online gamers, a growing number of users are building communities focused on many other interests. Here's what you need to know about Discord.
An Overview of the Discord App
The original version of the Discord application was developed within 2 months in early 2015. Everything on this app was stored in a MongoDB replica set, one of the best databases for quick iteration. This was a deliberate move, as there were plans to migrate to a new database.
Since then, Discord has grown quickly to become one of the go-to places for video game players to communicate and gather online. This online chat service accounts for over 140 million MAU (monthly active users), a massive boost from 56 million monthly active users by the end of 2019.
The company has 19 million 'servers' active weekly: these are communities with multiple voice, chat, and video channels. The messaging application offers several advanced features that make these servers similar to online communities than just simple chat rooms.
For instance, some of the advanced features on Discord include real-time video and audio conversations, custom roles distinguishing users, and custom emojis.
How Does Discord Make Money?
Unlike popular social consumer applications, Discord doesn't make money from in-app ads. Instead, it makes its money primarily via Nitro, a unique service Discord sells for $9.99 per month or $99.99 per annum. This gives users of the app extra features such as high-resolution video, animated emojis, etc.
The Rise and Rise of the Discord App
Discord was popular in the gaming community as users relied on it to connect. However, it flourished brilliantly during the pandemic, like many other communications applications. Researchers claim that this development stemmed from Twitter users seeking alternatives.
However, Discord has declined to share reliable statistics on how many new users have joined the platform since Elon Must bought Twitter.
Discord works on mobile devices, Xbox gaming consoles, and computers. Nevertheless, a few users have complained that the app is less intuitive than other communications apps like Skype or Zoom.
But its utmost emphasis on voice and text makes it the go-to application for gamers that love its pseudonymity, reliability, and focus on voice chat and text over video. Unfortunately, Discord has also declined to reveal when it will arrive on the PlayStation 5.
Generate Funding
Discord has successfully raised hundreds of millions of dollars in venture capital funding since 2015. As a result, it has slowly transformed some parts of the communications platform, making it brand-friendly.
"NFS" on Discord
Since users of Discord prefer text and voice chats over videos, many use acronyms or abbreviations during communication.
One of the most popular acronyms on Discord is 'nfs,' which means 'not for sale' or 'no funny shit.' The abbreviation could also mean 'not for sure,' depending on the chats.
Another popular abbreviation used on Discord is 'wlc,' which is short for 'welcome.'
This is usually posted when you join a server as a new member. However, 'wlc' could also mean 'world league champions,' referring to a game. So the use of 'nfs,' 'wlc,' etc. depends on the context where they are used.
Where or How Can I Join Discord?
If you're interested in using Discord, visit a mobile app store – i.e., Apple Store or Play Store – to download and install it on your smartphone.
You may also visit Discord.gg to download the application onto your computer. In addition, a browser-based version of Discord exists, but it might be a bit glitchy, and using the app is recommended.
You can also get Discord for your Xbox and enable the voice application on the console.
Conclusion
Discord is one of the most popular online chat services today. Hundreds of millions use this app on their computers, mobile devices, and even Xbox gaming consoles to communicate via text, video, and voice.
Texting involves using several popular acronyms and abbreviations, one of which is 'nfs.' 'Nfs' is an acronym for 'Not for sale' or 'not for sure.' Sometimes, the acronym 'nfs' could mean 'no funny shit.'