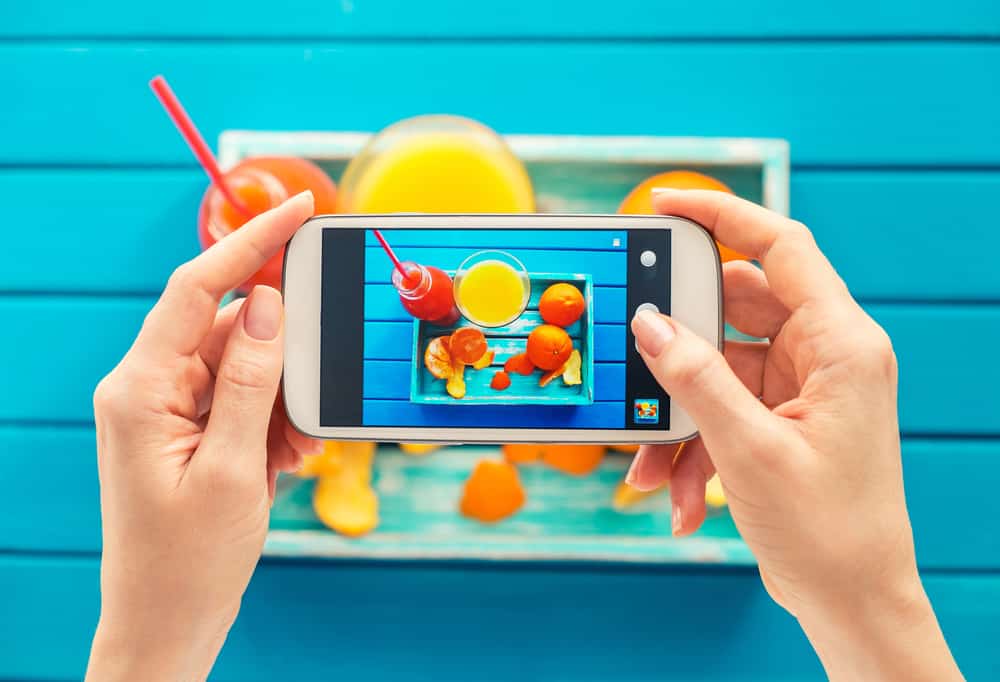 When you want to post a carousel on Instagram, you'll observe that the orientation/size must be the same, or Instagram will crop them.
This has generated complaints, especially from content creators, for years, but Instagram has yet to release a feature that accommodates different orientations of photos.
However, the reason for this is that the app retains its originality.
So, let's learn more about why Instagram crops multiple photos.
Instagram is known for keeping its photos square, in the 1:1 format, before introducing the landscape and vertical formats. It's been so since inception and has adapted the same square format to posting carousels on the app. The company has said it does this to ensure the smooth running and consistency of the app.
It's unsure if the company will soon change the policy in response to the people's complaints. Regardless, we'll discuss the cropping of multiple photos in detail in this article and how you can indirectly bypass your cropped images.
Portraits and Landscape Photos on Instagram
When posting a photo on Instagram, it can either be a square, landscape, or vertical. The most common format is the 1080x1080px at an aspect ratio of 1:1.
However, you can post landscape photos that take a format of 1080x566px, at an aspect ratio of 1.91:1. For the vertical or Instagram portrait, the format is 1080x1350px at an aspect ratio of 4:5.
As such, your single photos have the free reins to explore these three options to keep your profile page as aesthetic as possible.
However, for a carousel, the ideal format is 1080x1080px in the aspect ratio of 1:1 across all the photos in the album.
As such, any image posted that exceeds the 1:1 ratio in a carousel gets cropped to that size to enforce consistency and smoothness.
There are not many hacks you can apply to a carousel to get different orientations on photos. You can only be mindful of the images you post in a carousel so Instagram's crop won't ruin them.
How To Make Your Different Photos Fit in a Carousel
If you have photos surpassing the 1:1 aspect ratio, you will need a photo editing app and want them to show correctly in a carousel.
Many photo editing apps let you resize your photos in different aspect ratios, and Instagram's square is quite common among them. These editing apps resize your image while ensuring everything from its original size remains visible.
You can choose to use a photo editing app or online tool. Several free photo editing apps are available on Android's Play Store and iOS App Store.
Pick one with good reviews, download it, and install it to get started. For online photo editing tools, use your search engine and scan the top results for your preferred pick.
Once you resize the photos to fit Instagram's format, you're good to go with posting a carousel without worrying about Instagram's cropping.
How To Post Multiple Photos/Carousel on Instagram
Instagram lets you post up to ten photos at once on the app that appears as one tile.
Users will then have the option to slide to view the remaining pictures from the first one you choose to be the face of the tile. This collection of photos is known as an album/carousel and can include one or more videos.
Carousels are best used as photo dumps, as storytellers, and as showcasing multiple products.
You can easily make a carousel by following these steps:
Tap the "+" icon at the bottom and select "Post."
Tap on the "Select Multiple" button at the top of your gallery.
Select your photos and videos but do not exceed ten.
Tap on "Next" or the right arrow.
Do the editing; when done, tap "Next" or the right arrow.
Go ahead and tap "Post" or the checkmark icon.
You can rearrange the order of your photos and videos before you post. Hold a photo/video and move to the position you want it in the carousel.
Also, you can tag people differently for each photo when you tap on the "tag people" option. Finally, there's the option to add a location and a caption, but only one location and a caption are allowed, and they'll apply to the whole album.
The likes and comments you get on the carousel will also apply to the entire post, not to the picture/video they see while liking/commenting.
After posting, you can't edit the order in which you posted the photos, nor can you delete a photo separately from another. However, you can edit the tags and caption you apply to the carousel.
Conclusion
Instagram shows no inclination to allow different aspect ratios for a carousel/album.
As a result, you either take your photos through an editing app or be mindful of the photo sizes you want to post.