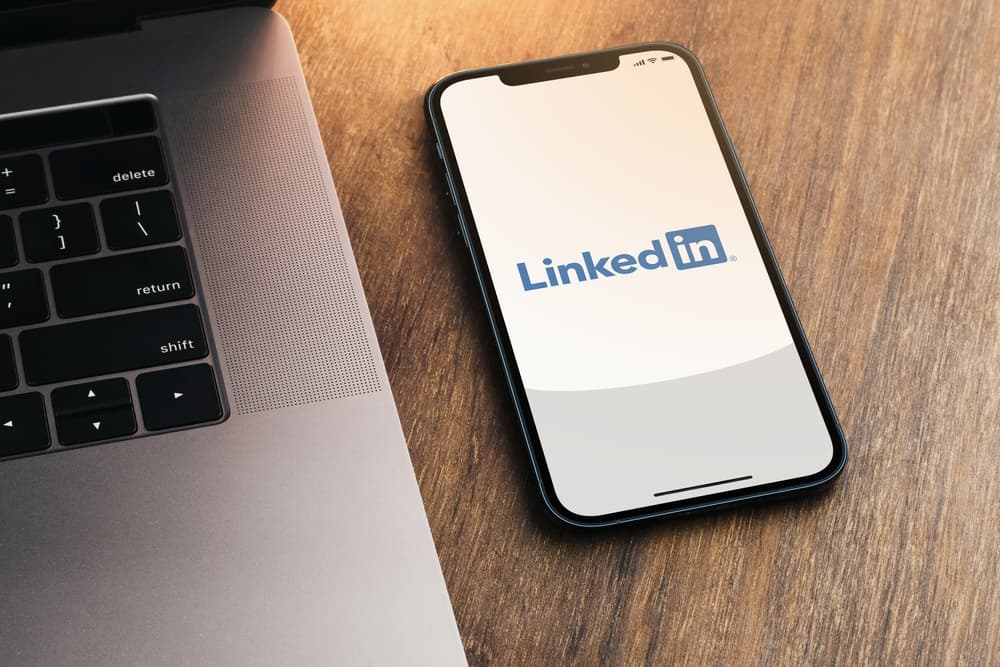 LinkedIn is where you can build an online presence for your career with its several features. Although the platform lets you connect with people on the same career path as you, it's more of a tool than a social platform.
As a result, it provides you with a basic and premium plan so you can be open to more features that let you create better opportunities for your career.
One of these premium features is InMail. An InMail message feature lets you send a message directly to someone on LinkedIn, regardless of whether you're connected. With this feature, you can send messages that detail what value, job, or gigs you have to offer the person to make them accept your connection or directly work with you.
However, the number of InMail messages you can send per month on LinkedIn depends on the type of premium package you subscribe to. This article details what an InMail message is, how many you get, and how to send one to a LinkedIn user.
LinkedIn InMail Messages
InMail Messages are part of the premium package you subscribe to on LinkedIn. Depending on the package you subscribe to, you get up to between 5 and 30 InMail messages per month.
These InMail Messages let you send a  message to anyone at all with an account on LinkedIn, and it's particularly beneficial for businesses.
InMail messages have been reported to have an open rate of 85% and a clickthrough rate of at least 5%. In addition, when someone sends you an InMail message, it'll appear with an InMail label that differentiates it from a normal LinkedIn message you'll get from your connection.
And if you're the one sending the InMail message, LinkedIn rewards you with more credits if the recipient replies within 90 days.
The InMail feature also comes with analytics to help you track the progress of your messages in open and clickthrough rates.
How Many InMail Messages Can You Send per Month?
InMail messages are in the form of credits; for one credit, you get to send one InMail message.
When you subscribe to a premium plan, you get a number of credits that are highlighted below:
The Premium Essentials: You'll get 5 InMail credits monthly.
Premium Business & Premium Pro: You'll get 15 InMail credits monthly.
Recruiter Lite: You'll get 30 InMail credits monthly.
Sales Navigator Core: You'll get 50 InMail credits monthly.
If you earn InMail credits that are not part of your subscriptions, they expire within 90 days.
How To Send an InMail Message on LinkedIn
You can send an InMail message like a normal LinkedIn message.
The steps involved in sending a message are listed below:
Launch the LinkedIn app or log onto the website with desktop/mobile browser.
Sign in to your premium account.
Search for the person you want to send a message to (connected or not).
Open the profile page and click on the "Message" tab.
You'll see the number of InMail credits you have left so you can type your message and send it.
An InMail message can be up to 2000 characters, and when you send it, it'll show with the "InMail" label. You should note that if someone has their preferences set to not receiving InMail messages, you will not be able to send them a message, regardless of the premium plan you're on.
How To Switch Off Getting InMails Messages From Accounts
You can choose to opt-out of receiving InMail messages from your LinkedIn account. You can do this regardless of if your account is basic or is on a premium plan.
These are the steps involved in switching off the feature:
Log into your account from a desktop or mobile device and select the "Me" tab.
Navigate to the "Settings & Privacy" tab.
Scroll to the "Communications" tab.
In the preferences section, tap "Change" beside the "Message from members and partners".
Select "No" under the tab that asks "Allow others to send you InMail?"
How Do You Write a Good InMail Message?
The first step is to know that you have a 2000-character limit on your message.
So, whatever you have planned should not exceed this, and you want to take note of these important tips.
Always start with a catchy subject line.
Tell the recipient why you're sending the message in the first 2-3 lines.
Personalize the message.
Let the body of your message go straight to the point (no need to exhaust the 2000-character count).
Make a conclusion that lets them reply.
Conclusion
With this, you know what an InMail message is, how you can get one, and the potential it offers you as a brand/business/individual.
Remember, keep the messages as professional and concise as possible!