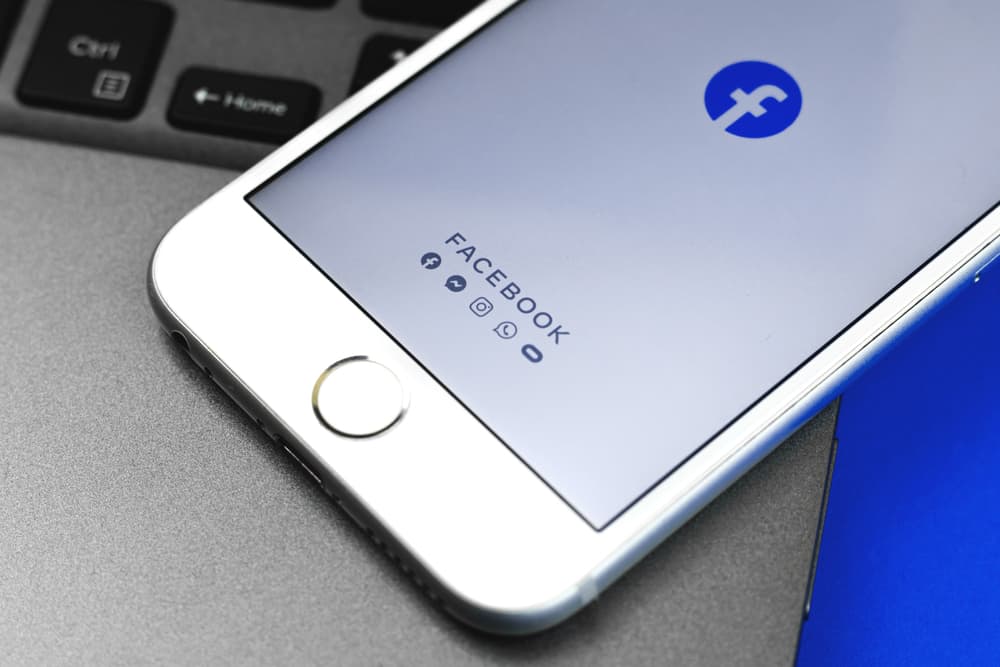 We all consume tons of media all day.
From the time we wake up to the moment we go to sleep, there's not a moment our phones are not on us.
One favorite activity of internet folk is watching Facebook videos.
We all have been there, right? Scrolling and watching one video after the other, and the next thing you know, it's been over an hour and way past your bedtime!
There's nothing wrong with indulging in tons of content, but do you ever wonder if Facebook has been holding on to information on all the random videos you watch?
And how do you clear your watch history on Facebook?
You can view and remove your watch history from Facebook by:
1. Visit your profile's "Setting and Privacy."
2. Choose "Filters" from your "Activity log."
3. View "Videos You've Watched" under the "Categories."
4. You can then choose to delete all the videos or individually.
Facebook Watch gets traffic of around 1.25 billion visitors each month!
The content available on this platform is intricately curated to your taste. It hosts videos from live events, sports news, and entertainment to music videos and TV shows.
The app collects data on the videos you watch to give you more content that you would enjoy. But if you are still apprehensive about Facebook monitoring your activity, this article will walk you through the steps you must follow to clear your watch history.
What Is Facebook Watch?
In recent years Facebook has been turning its attention to online videos, and from the looks, this new strategy seems to be paying off.
The app's new feature now racks up over 30 billion views per day and millions of minutes worth of new content uploaded on the site every day!
Facebook Watch is a video platform that resides inside Facebook's mobile and desktop interfaces and hosts videos that span a range of topics, including news, sports, entertainment, and more!
The main section of your feed on Watch comprises a Watchlist filled with recent video content from pages you follow and like.
This page can be customized by following more Pages or removing the ones you don't want to see on your Watchlist.
How To Clear Facebook Watch History
Follow these simple steps on your Facebook app to clear your Watch history.
Open your Facebook account, either on your app or browser.
Tap the Account button on the top right corner of your screen, next to the notifications icon.
Tap on "Setting & privacy."
Tap on the "Settings" option.
In the Settings & Privacy window, scroll down, and select "Activity log."
You'll see various filters you can apply on top.
Swipe left on the filters and tap on the "Videos watched" filter.
You'll see a list of videos you've watched.
Locate the video you want to delete from your watch history.
Tap on the three dots icon next to the video.
Tap on "Delete," and the video will be removed from the watch history.
If you want to remove all your Watch histories at once, hit the "Clear Video Watch History" button above the videos.
Tap on "CLEAR" to confirm. This will remove your entire Facebook Watch history with just one click!
See, it was that simple! The procedure is similar for Android and iOS users, so you don't have to fret about that!
Now that we know how to delete your watch history, let's see why you should do that.
Why Should You Clear Your Watch History on Facebook?
Privacy concerns are the most prominent and prevalent reason you might want to clear your watch history.
It's no secret that Facebook collects mountains and mountains of data using your activity on the app and ultimately uses that to improve your user experience.
Due to some recent controversies in the recent past regarding Facebook's data collection and its usage, some users might want to take more control of what Facebook has access to.
Another reason some users might be inclined to get rid of the watch history is when a device is shared between family members or friends.
If your kid uses the same phone as you or shares your Facebook account with someone, you might want to delete your watch history if you do not want others to keep tabs on the content you are watching.
Endnote
No matter the reason, it's safe to say that it feels good to have a feature on the app to clear your history so you can go to sleep undisturbed!
Whether you want to remove it all or just a couple of them, it's just a few simple steps away!
Keep watching, and don't worry about your privacy!
FAQs
Can Facebook Watch deleted data be restored?
No, there is no way to restore the watch history data that has been deleted. To avoid deleting important Watch history data that could be used later, clear your history manually.
Is the Facebook watch history-clearing process different for iOS and Android?
Clearing your watch history is more or less the same for iOS and Android. The slight contrasts might be because of different operating software.