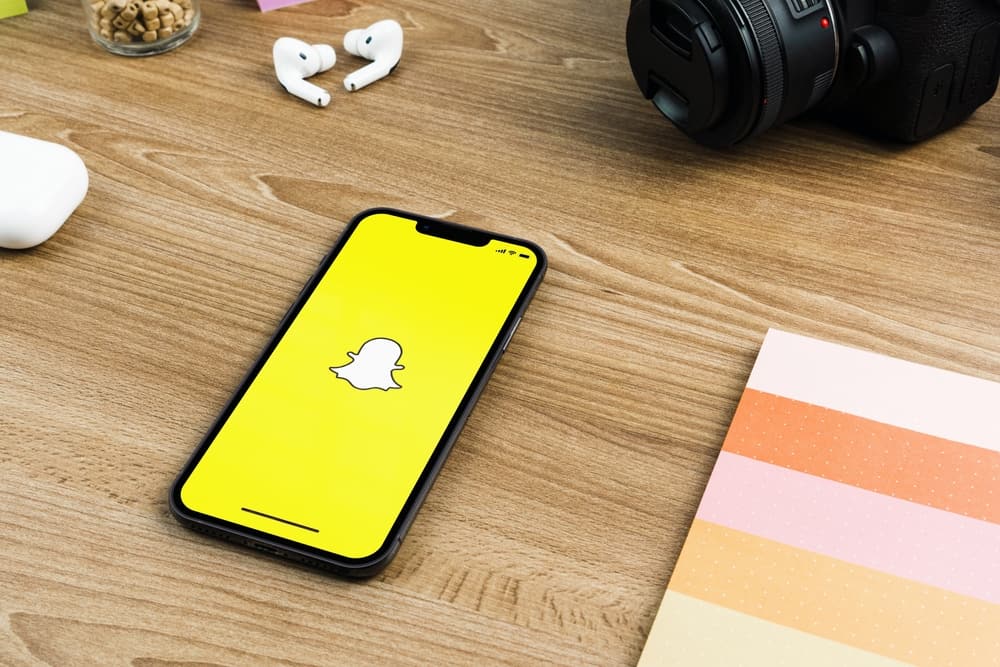 Getting on the Snapchat bandwagon like millions of other people is something you will have to do sooner or later. After all, you wouldn't want to miss out on all the fun and plethora of features Snapchat offers.
Snapchat is where new friendships are made and broken these days, especially during Snapchat's addictive streaks. The longer you maintain communication, the higher your streak will be. What's more, Snapchat also rewards you if you maintain streaks for a more extended period.
However, the annoying high-pitched and loud "Bedoop" notification sound can ruin your Snapchat experience. Not to mention, the notification sound pops up even when someone starts writing a message.
Sure, completely putting your phone on "mute" will stop this annoying notification sound. However, it won't let you stay up-to-date with your messages, which is a big NO!
Changing the Snapchat notification sound to something more subtle might be the solution you're looking for. So, on that note, let's learn how you can change Snapchat sound and get rid of the generic, annoying "Bedoop."
Ways To Modify or Change Snapchat Sound on Android Devices
Android devices, unlike iOs devices, have excellent personalization capabilities.
It enables users to change and personalize everything from keyboard layouts to themes to the app launchers to everything in between with a few screen taps. It also lets you change and personalize notification sounds for various apps, including Snapchat.
While the steps mentioned below are meant for the newest version of android (Android 11), they will also work for previous versions as well. So, follow the steps below to change the Snapchat sound on your  Android device:
Unlock your Android device and navigate to the "Settings."
Next, go to "Sound and Vibration."
Scroll down and select "Default Notification Sound."
You will see two options: "Vibration" and "Ringtone."
Select whatever notification sound you like!
Remember that this method will effectively change every app's notification sound. However, if you only want to shift the Snapchat sound, then follow the steps below:
Tap on "Settings" on your android device's app drawer.
Next, tap on "Apps & notifications."
After that, find the "See all x apps" option and tap on it.
When you do this, a list of installed apps will appear in front of you.
Select "Snapchat" from the list.
Next, select "Notifications."
Tap on "Snaps and Chats."
Tap on "Sound" to change the Snapchat sound to whatever you like.
There you go! You just changed the Snapchat notification alert without changing the notification sound for other installed apps.
Steps to Change Snapchat Sound on iOs Devices
Unfortunately, there is no easy way to change Snapchat sound on iOs devices as they don't have the same level of personalization that Android devices offer. While a handful of custom tones are available on iOs devices, you cannot apply a custom alert tone to Snapchat notifications.
In fact, even if you choose from the predefined notification sounds available on iOs devices, the change will also apply to all other apps. If you still want to continue with this method, follow the steps below to change Snapchat sound on iOs devices:
Unlock your iPhone or iPad and tap on "Settings."
Next, scroll down to where your apps are listed and select "Snapchat."
After that, select "Notifications."
Ensure that the "Sounds" option is enabled.
Next, go back to "Settings" and scroll down to the "Sounds and Haptics" option.
Then, tap on "Text Tone."
Here, you can select from the predefined alert ones.
In the end, don't forget that changes will apply to all other apps installed on your iOs device too. 
A Few Interesting Stats About Snapchat
Since Snapchat's launch in 2011, it now has over 101 new features that users can enjoy. These include Spotlight, Bitmoji TV, voice filters, Spectacles, and Stories. That said, a few interesting stats about Snapchat are listed below:
Snapchat Usage Statistics
According to pew research, most 18 to 29-year-olds state they use TikTok (50 percent), Snapchat (65 percent), and Instagram (71 percent) daily. However, if you include millennials into that age bracket, you'll notice that Snapchat users spend around 40 minutes per day on this social media platform.
However, when strictly talking about app usage, Instagram Stories still overtake Snapchat. After all, most influencers and celebrities prefer Instagram over Snapchat.
Not to mention, Instagram continues to roll out new updates, making it a better platform to be on in general. In fact, since Instagram launched its Stories feature, Snapchat usage has decreased by 15 to 40 percent.
Summary
When you change the Snapchat sound on your iOs or Android devices, you will get rid of the annoying "Bedoop" sound. However, the methods for doing so for both devices vary a lot. That said, whatever device you own, the methods mentioned in this article will make the process much easier.
FAQs
Why is my Snapchat ringtone not working?  
There can be numerous reasons why you're facing such an issue. However, you can follow the steps mentioned below to ensure that your Snapchat ringtone starts working again:
– Restart your phone. This will solve any software glitch.
– Try re-installing the Snapchat app.
– Ensure that ringtones for the Snapchat app are enabled on your phone.
– Check if your notifications are on "mute."
– Ensure that your device isn't on "Silent."
How do I turn off Snapchat sounds?
The easy way to do this is to put your phone on "Silent." However, this will mute sounds for all apps on your device. Furthermore, you can also go to app settings and change Snapchat "Sound" option to none.