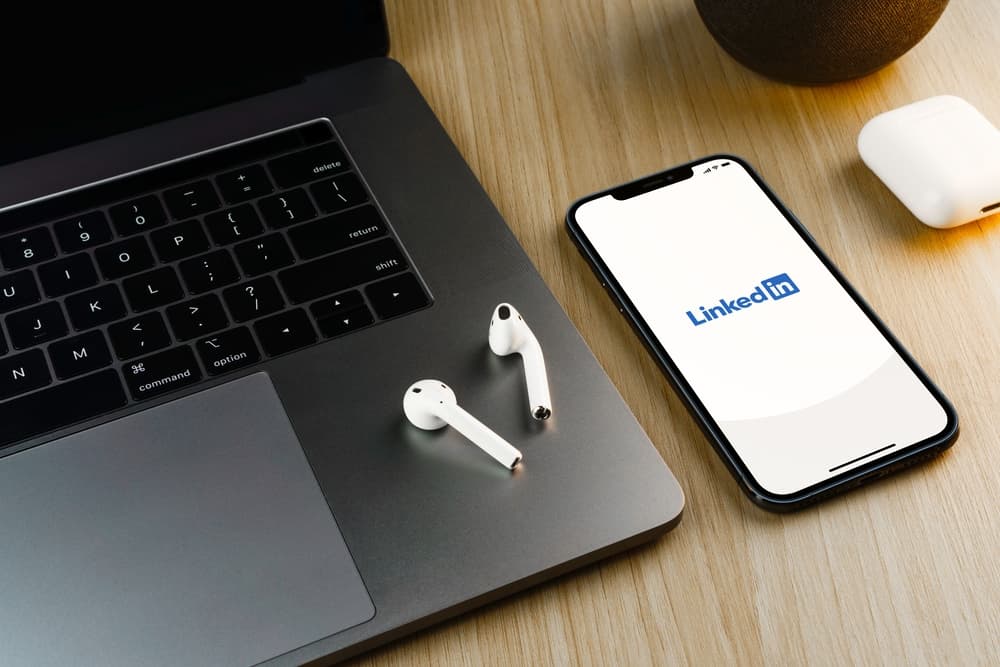 LinkedIn is the biggest social network for professionals and career persons. The platform is where you come across posts showcasing career growth, tips, motivation, and a host of other content you'll typically find in the career sphere. Unfortunately, due to the platform's standards, many find it quite intimidating to add a post to the platform. But it's pretty easy to do so with the right tips.
It's easy to add a post on LinkedIn using your desktop or mobile device. On your desktop, log onto the official website and sign into your account, then proceed to tap the bar that says "Post a picture from school or work." Next, write about whatever you wish to share and click on "post." You'll find the "+ post" button on your mobile phone in the bottom navigation bar.
This article will detail how you can add a post to LinkedIn and what will get viewers to interact with your post.
Creating a LinkedIn Post
A LinkedIn post can be a photo, video, event, or article. It could also be a combination of all these, where you have an article with an image, video, or event attached. As the platform is a social network for professionals and people on a career path, you'll encounter posts that hold depth and adds value to your professional life.
Several people use LinkedIn posts to share gigs, job opportunities, workplace stories, personal achievements, and so much more. You can have up to 1,300 words on a LinkedIn post with media attachments. Although nobody polices your post, the ambiance of the platform will tell you that posts on the platform must add value to a reader compared to other platforms.
Many people on LinkedIn will connect with you based on your posts on the platform. You can build large followership on LinkedIn with quality content. In the following heading, we'll see how you can create several posts on LinkedIn. Through these posts, you can build engagement on the social platform.
How To Write a General Post on LinkedIn
A general post on LinkedIn can be compared to a regular post on Facebook, where you can post something you've been thinking about or a quick update. This post can be anything in the professional/career, including quick motivation for other career people, an update in your career field, tips, guides, and so much more.
If you're using a computer, you can navigate to creating a post on LinkedIn in the following steps.
Go to the official website of Linkedin and sign into your account.
Tap the box that says, "Start a post."
In the pop-up that says "Create a post," type in whatever you want to share with your connections.
Add the bottom of the bar; you'll see the options to add a photo, video, or document, add a job, create a poll, find an expert, offer help, celebrate an occasion, or create an event.
Once you've specified the attachment you want and have written what you had in mind, click on Post.
However, if you're using a smartphone, follow these steps.
Launch the LinkedIn application and sign in to your account.
Tap on the "+ Post" icon in the middle of the notification bar.
The "Share Post" page will appear to you, and a list of options to add attachments will appear.
Once you're done writing, tap on the "Post" icon at the top right of your page.
If you run a page on the app, you'll see a drop-down menu at the top of your screen. Tap on it and select the page where you want the post to appear.
How To Write an Article on LinkedIn
You can write a full-length article on LinkedIn if you have more than a few words to share. This article will have everything you'll get on a typical blog's publishing menu. You'll get the option to add a headline in bold and a cover image to go with it. You'll also have a menu including "quotations," "media attachment," and formatting different headers.
However, the article feature seems only to be present on a browser version. Also, if you want to publish the article on a page, you'll have a drop-down menu at the top of the article where you can select the page you want it to appear on. So, if you want to write an article, get to your computer and follow these steps.
Visit LinkedIn's website and sign into your account.
At the top of the page, beneath the box that says "Start a post," you'll see "Write article." Click on it.
Start with your headline, write the body of the article, and attach media.
Publish your article when it's done.
Conclusion
You can also post only a photo, video, or document on LinkedIn without writing anything about it. Simply tap the corresponding options in the post menu and select the media you want to post. With this, you can successfully add a post on LinkedIn.