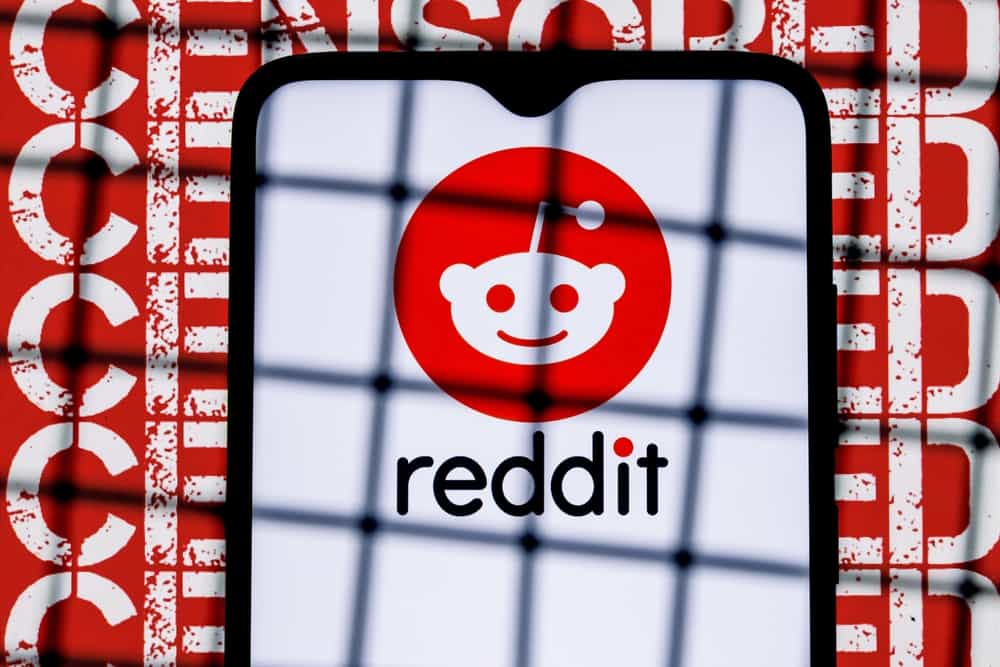 Did you know Reddit regulates its content as per certain situations?
For instance, the "Not Safe For Work" filter is essential for not showing some content at work or in public places. When content creators create their content, Reddit gives them options to add the NSFW filter to their content to keep you safe at the workplace.
If you are wondering how to enable this feature, continue reading!
Despite your device, you can easily enable the NSFW feature on your Reddit application. To do so, you need to navigate to the Android application, select your profile icon, go to the Settings options then toggle the "NSFW" button. If you find it hard to follow the quick steps highlighted above, this post has explained in-depth how to do so for various operating systems.
It is embarrassing to be found viewing inappropriate content during work. That is why this article will explain the NSFW feature and how to turn it on when using iPhone or Android and answer common questions on the topic. Let's get started!
What is NSFW?
If you are a Reddit user, you must have heard the term NSFW or seen it on your Reddit application. NSFW indicates to Reddit users that some videos, images, or content are embarrassing to view in public or at work.
Mostly, sexually suggestive or violent content is marked with the NSFW feature. With the feature, you can still freely read and view content publicly without feeling ashamed.
2 Ways to Turn on NSFW on Reddit App
The Reddit application is available on phones and the website. This guide will explain how to enable the feature using Android and iPhone.
Enable NSFW on Android
Launch the Reddit application using your Android phone.
Click on the profile icon on the right side at the top of the screen.
Scroll downwards and hit the Settings option.
Scroll through to the "NSFW" option and toggle it. 
The color will change when you successfully toggle the NSFW button. Moreover, you can choose how you wish to display the NSFW images by blurring or unblurring them as you desire.
Enable NSFW on iPhone
Reddit has not offered solutions for enabling NSFW from the Reddit application for iPhone users. But that does not mean you cannot enable the feature because you can use the website or, alternatively, use the iPhone Settings app.
Find the Settings app.
Scroll through and find the Reddit application.
Find the "NSFW" feature and turn on the button by toggling it.
The above steps will enable the iPhone users to enable the NSFW feature and feel comfortable accessing Reddit content in public places. Moreover, to disable it, you only need to toggle the button again, and it will be off.
Conclusion
Reddit has implemented measures to ensure you can enjoy any content you wish anytime without feeling embarrassed because of inappropriate content.
This has been made possible because of the NSFW feature that prevents nudes and content of extreme violence from showing up when you are in public places.
If you are wondering how to enable this feature, this guide has outlined the necessary steps to enable it when on the Reddit app.
Frequently Asked Questions
Can I enable NSFW from my Reddit app?
Yes. Reddit has made enabling NSFW from their Reddit app easy for Android users. They only need to open their Reddit, navigate to the Settings option from their profile icon, and enable the NSFW option.
Why can't I enable the NSFW feature from my Reddit app on my iPhone?
Reddit has not offered a solution for enabling NSFW from the Reddit application, but still, you can achieve your aim from the Settings applications. You need to open the settings, find the Reddit application then toggle the NSFW option.
Can I turn on NSFW using my PC?
Yes. Reddit lets users enable NSFW from the website using their PC or Mac. You need to open Reddit through a browser, select account options to expand it, navigate to user Settings, then to the Profile tab, and toggle the "NSFW" button.
NSFW is an abbreviation that stands for "Not Safe For Work". This option enables Reddit users to explore Reddit content even in public without embarrassment.
How to view NSFW content on Reddit?
To continue viewing NSFW content on Reddit, you must ensure the NSFW button is disabled. That way, any content can be displayed.