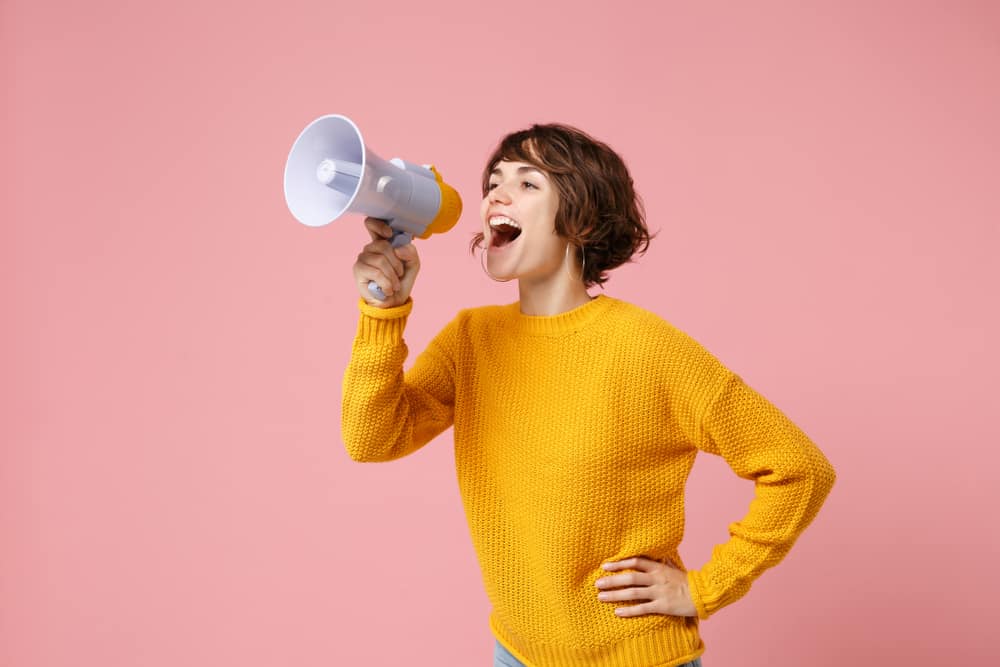 Dating and relationships nowadays depend a lot on the use of social media. Dating apps are on the rage for finding love interests or flings. Some people even form long-term commitments on Facebook or Twitter friends. People express themselves through Tiktok or through posting their interests on Instagram. Nothing's impossible now with social media.
Nowadays, people use Snapchat to find out about their love interests and get their attention there. Its variety of features lets you play around and get someone to notice them. What you post on Snapchat today speaks for what type of person you are. Seeing who views your stories frequently also lets you know if you are someone's potential type.
If he's active on Snapchat and following you there, find out when he's online and take this chance to make him notice you through your Snapchat stories! Think about how you'll make yourself appear to him. You'll want to impress him to seem like his type. Show how you're different from other people. You'll need to make yourself stand out so he'll remember you more. The number of things you can do in your Stories to catch his attention is limitless.
You might have that online crush you exchanged socials with recently. Or you might want your long-time crush among your circle to finally see you as more than just a friend or acquaintance. This article answers all your questions.
Know When He's Active on Snapchat
First off, find out what time your crush is active on Snapchat. You wouldn't want to post your Snapchat stories with him missing them, right? A perfectly timed snap is everything!
Plan out what and when to post on your stories. Finally, put them up once you see him active that day. The chances of him seeing your Snapchat story are higher when you post it while he's online on the app.
Less Directs, More Snaps, and Stories
This doesn't mean you stop interacting or not interacting at all with him. Send more of your face or what you're up to instead of just words.
Online communication lacks the non-verbal aspect, and Snapchat lets you bridge this gap in talking to friends or people you like. Post a story of something interesting you see or send something you noticed recently that reminds you of him.
Make a Private Story and Include Him
You can do this if you're concerned about sharing increased content with your followers on Snapchat. Add your close friends and him in your private stories, especially if you want to gain more attention from him.
What To Post on Your Stories
Snap a Nice Selfie
Whether you feel pretty or dressed up for the day, make sure to take a selfie and post it on your stories. Be yourself and post a simple nice selfie! Look at the camera and strike the best selfie that you got.
Play Around with Filters
Use filters to accentuate your features as you post them on your stories. Spice up a selfie with the filters or add stickers or doodles on your pic before posting them. Be playful and add your own touch to those pictures showing off your style.
A Random Photo of What You're Doing
Show him whatever you're up to without being too obvious that it's for him. Post a random photo of you reading a book or watching the latest Netflix series. Show him that you're available to hang out. 
Show Off Your Friends
What else can lighten the mood for anyone than showing that you are approachable. Posting a snap of you with your besties on your story will make you look more friendly and fun to hang out with. Show him that you enjoy interacting with others by asking for streaks or telling people to "hmu" (hit me up). 
Post a Pic With a Flirty Caption
Be a bit mysterious or flirty with captions! A little "I wonder what my crush is up to" or "Need someone to hold my hand" along with a random selfie or photo will spark his interest. Get creative with a pickup line and make him wonder whom those captions are for. Chances are, he'll hit you up asking for whom that is or even tease you for it.
Post About Your Interests
Share a screenshot of the song from the coolest playlist in your snap. If you love visiting art museums or exhibits, post about your fave artwork or place. Let him know about your tastes; chances are he might be into them too! He might also reply to your stories and share a few of his fave songs or bands too.
Show Off Your Talents and Hobbies
Don't let those skills go to waste! Impress your crush by posting your after-yoga selfie or the freshly baked cookies you made. Make him notice you in your stories about how interesting you are in what you're good at. If he likes food, you will most likely get his attention with the food snaps of your prepared meals.
Post About What He Likes
Find out what he likes and show him you're interested in them too! If you both like Marvel, post about your fave movie and your opinion about a scene or character to get him to reply to your snap. It's always an excellent idea to show him you have similar tastes or interests. Give him the idea that the two of you are connected and build your chemistry from having the same likes.
Final Words
Lastly, enjoy and don't stress yourself in catching his attention. The most important thing is to be genuine in showing your interest in every interaction with him. Don't change yourself to be his ideal girl. Being yourself is the most attractive thing you can do to get someone's attention anywhere.
This is your chance to show off yourself to your crush. Don't be afraid to get creative on Snapchat and enjoy its features to your own benefit!