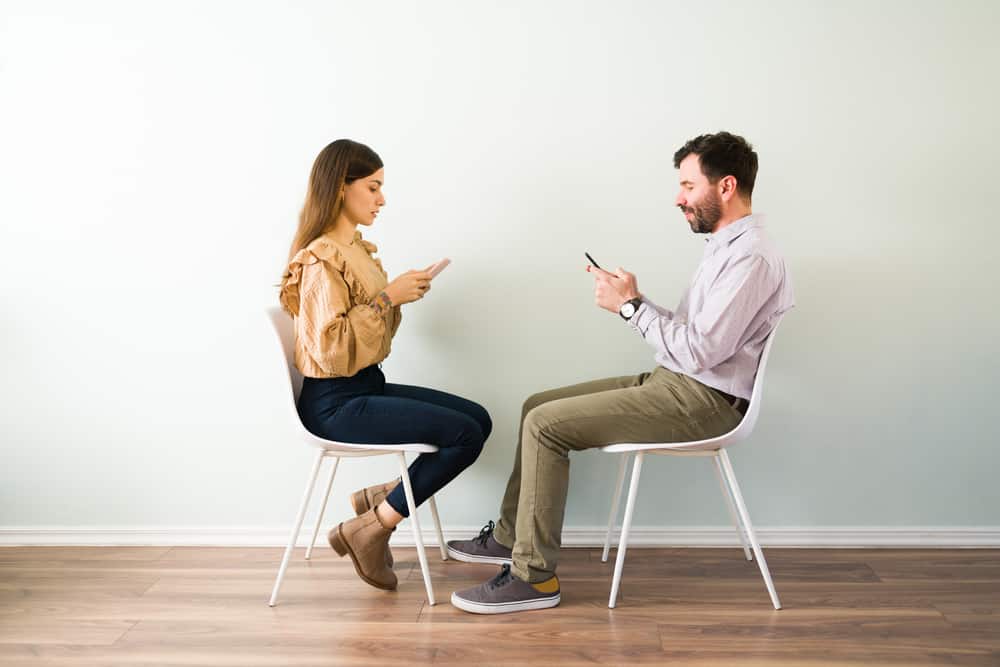 Approximately forty million people are using the internet for dating purposes. Likewise, two billion people worldwide have access to the internet. The number of people using Instagram for dating is increasing exponentially. This is due to the easy and free access Instagram provides by being on a mobile device or laptop.
In reality, there's no available part or procedure to finding singles on Instagram. But there are some tricks you can apply that can lead you to get the right spark from another single user on Instagram. These tricks involve using tags like "#single", "#singlelife", "#singles", etc, in the search bar. Other tricks relate to how you set up your profile for suitors.
The easiest and most effective way used to be by uploading your photos. Then you wait with time to see others who might be interested in you via engaging your post.
Your uploaded image will start getting picked up by other people looking for singles. But this can be a time waster or sometimes won't yield any result.
This article will show you how to find singles on Instagram – the easiest and most effective way you can do it. Also, you get to find singles and not waste your time while waiting.
Step-by-Step Guide on How To Find Singles on Instagram
Believe it or not, it is possible to find love on Instagram. You need to know where to look for potential partners. Since only having an Instagram account is not enough to find a date these days. You need to set yourself up as an Instagram single and find other single prospects to find love.
One of the problems with online relationships is the tons of fake pictures. Thus, upload your pictures since you don't want suitors to think you have a fake profile. Users will notice you and have confidence that you are real when you have several pictures.
Also, this will help you show others that there's a real person behind your profile. Take advantage and use your artistic side to tell who you are and what you do in your daily life via images. Yet, if Instagram filters are not enough, you can always edit your pictures with other apps to look good. After your page is set, you can find singles on Instagram with these methods.
Method #1: Using Relevant Hashtags
Instagram hashtags are important and can also help with your search.
You can do this on your mobile app or webpage. This is one of the proven ways to find singles on Instagram. After you follow the steps below and find a suitable user, you can build up conversations.
Here's how to find singles on Instagram using relevant hashtags:
Open your Instagram, and sign in to your account with the necessary details.
Locate the search icon and tap it.
Tap on the search bar at the top.
Type in hashtags like "#singles" or "#singlelife" and press the search button.
Tap on the #hashtag from the search results.
Scroll through the images to see if there's any single user you might like.
If you also follow the hashtag, you'll get more pictures of users with the tags on your news feed.
Other tags to use are "#singlelifememes", "#singlegirls", "#singlelifebelike", or "#singlelifeproblems".
Method #2: Search for Singles Using a Location
The idea behind this method is to find users close to you. The map feature lets you connect with users who uploaded pictures with a location tag.
Here's how to find singles on Instagram using the map features:
You must log in to your Instagram account via the mobile app or webpage.
Tap on the search icon at the bottom.
Tap on the search bar and search for a word that interests you, for example, "Hangout."
Swipe over to places on the right hand.
Tap on any "Nearby Place."
Scroll through the pictures and select the account that interest you.
The downside of this method is you need to be vigilant and assured that the person of interest is single. You can know about this by following the user and getting pictures and lifestyle updates.
Method #3: Search Users Around You With the Same Hobbies and Interests
This method combines the ideas of the first and second methods. That is, you have to use hashtags of your hobbies that interest you.
Furthermore, you will use the location tag to narrow down your choices close to you. This method is also proven as you tend to like most people with a common goal.
Here's how to find singles on Instagram using hashtags of your hobbies:
Open the Instagram app.
Tap on the search icon at the bottom.
Tap on the search bar at the top.
Click on it and search for what interests you, for example, "#fishing".
Ensure you filter it with your location and follow the profiles that come up.
Doing this will make you get updates on photos and videos with the hashtag you followed. You can then build up conversations after you find a single user that you like.
Conclusion
When you intend to meet new people, ensure to delete the old photos that could pass a wrong message about you.
So when you plan to find Instagram singles, you must set up your profile and use your pictures.
You can find singles on Instagram close to you or with your hobbies using the methods we explained.