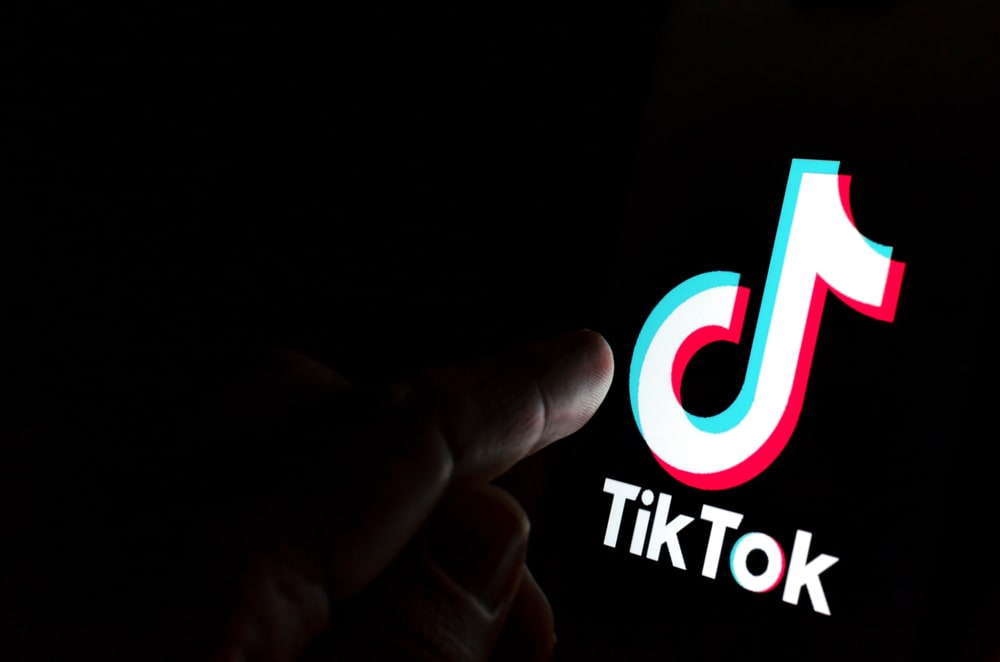 TikTok is widely known for its content-sharing feature, where billions of users share all kinds of entertaining videos worldwide.
The TikTok app has grown to have a chat feature where users reach out to each other via quick messages to aid communication between them further.
Unfortunately, many users encounter several problems when sending messages to friends, which can be very limiting and annoying.
If you have any challenges sending messages on TikTok, this article will show you what causes it and precisely what you need to do to solve it.
Why You Can't Send a Message on TikTok
Let's look at why you can't send a message and a guide on how to sort it out.
Reason #1: You Are Not Old Enough
Every app comes with its policies and rules for safety and protection. TikTok requires its users to be at least 16 years old to send messages to one another.
This rule was implemented to protect its users from dangers and harassment from third parties on the app.
Sadly, to be able to send messages, you'd have to wait till you're old enough.
How to solve the age restriction problem:
The only way to grow in age is to grow up, right? That's right! Explore other features on the app as you wait to turn 16 years old.
Reason #2: Your Phone Number Is Not Verified
To send messages on TikTok, your phone number has to be verified. This simply prevents you from seeing messages you didn't ask for, known as spam.
Upon signing up on TikTok, you either choose the email or phone number option for verification. If perhaps you skipped the phone number option while signing up, you can go back to ensure your phone number is verified.
Follow these easy steps to verify your phone number:
Open the TikTok app on your mobile device.
Select the "Profile" menu at the bottom right corner.
Tap the menu icon (3 horizontal bars) at the top right corner.
Tap the "Settings and privacy" option.
Under "Account," select "Account."
Tap on the "Account information" option.
Tap on "Phone number."
Enter your phone number and tap on "Send code."
You will receive a 6-digit code; enter that 6-digit code to complete the verification process.
Once you've verified your phone number, you're on your way to sending messages on TikTok.
Reason #3: The User You're Trying To Send a Message to Isn't Your Friend
Another reason you can't send messages on TikTok is that you are not "friends" with the user you want to communicate with.
How does this work? Here's how.
To send messages to your friends, you must follow them, and they must follow you back. If this criterion is unmet, you can't send messages on TikTok.
Simply click the "Follow" button on the user's name you want to send a message to and wait for that same user to follow you back.
If you see a "Follow back" button on that user, this indicates that the user is already following you; respond by clicking the "Follow back" option.
Sending messages would become possible when you start following each other.
How to become friends with someone on TikTok:
Unfortunately, you have little control over how a user follows you back on TikTok.
The best way to make them follow you is to post content very often and share it with your friends on other social media apps like Facebook or Instagram.
Reason #4: TikTok Server Problem
Being a giant application with billions of users, TikTok tries as much as possible to control every situation on the app to ensure its users are satisfied.
However, it could happen that the servers responsible for free-flowing messages might suffer from unexpected malfunction, thereby preventing messages from going through.
There's nothing to worry about, as TikTok would undoubtedly find a way to reverse the situation back to normal in a short time.
How to solve a TikTok server problem:
When the server is down, the TikTok team will find a way to work things out.
While they do that, you can try these too:
Clear the app cache on your device.
Uninstall and reinstall the TikTok app.
Restart your device.
Reason #5: Privacy Settings Restrictions
TikTok allows its users to have some level of privacy by deciding if they wish to receive messages from certain individuals.
These settings can be restricted to either "Everyone," "Friends," or "No one." If the privacy is set to receive messages from no one, then no message would be received.
Once you send a message to a friend with this privacy setting, you'd get an error message saying, "cannot send messages due to this user's privacy settings."
How to solve a privacy settings restriction:
Open the TikTok app on your phone.
Select the "Profile" tab at the bottom right corner.
Tap the menu icon (3 horizontal bars) at the top right corner.
Tap the "Settings and privacy" option.
Under "Account," select "Privacy."
Scroll down and tap on "Direct messages."
Tap on "Direct messages" again.
Select the "Followers you follow back and people you sent messages to" option under the "Who can send you direct messages." It's the most recommended option.
Reason #6: Temporary App Glitch
It's not uncommon that most apps have niggling bugs that disrupt the free flow. The good news is that bugs are temporary, and this glitch can be fixed in no time.
How to solve a temporary app glitch:
Update to the latest version of the app.
Restart your phone and go back to the TikTok app.
Try sending a message again.
Reason #7: Unstable network connection
As smart as a phone can be, a slow or unstable network connection could render it almost useless.
TikTok works well with a stable internet connection; a slow connection would prevent you from sending messages to other users.
How to solve an unstable network problem:
The best way to solve this is to do a network diagnostic of your data provider. It could be your router or your mobile phone.
Restart the device and wait for a few minutes before connecting it back.
Switch between mobile data and Wi-Fi.
Turn airplane mode off and on.
Troubleshooting goes a long way to solving a network problem.
Summary
Messages not being sent on TikTok is an issue that occurs very often, and this guide was written to tell you why you can't send messages and what you can do to solve the problem.
Try to apply these solutions and start enjoying free-flowing messaging again.
Frequently Asked Questions
Why does TikTok need my phone number?
TikTok, like other social media apps, needs your phone number to link your profile to people you know on your contact list and verify if you're an authentic user.
Can I change my phone number on TikTok after signing up?
Yes, you can change your phone number after signing up on TikTok. Do this in the account details tab through the settings menu. Make sure it's a phone number you have access to.
Can I receive messages from a user that is not my friend?
You cannot receive any message from a user that is not your friend. TikTok strictly allows messages only between users that follow each other.
Can I send a video as a message on TikTok?
You can send a video as a direct message on TikTok. Select the share option on the video, tap the message option, and select the friend you want to send it to.
How can I verify my TikTok account without a phone number?
You can verify your TikTok account through email, Apple ID, and other social media apps like Facebook, Twitter, and Instagram.