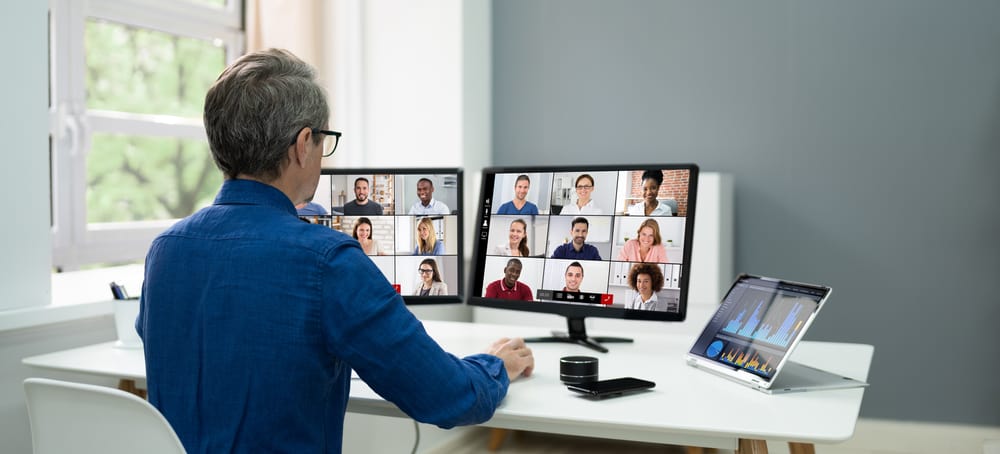 The COVID-19 pandemic has changed the world we know. With social distancing becoming a 'new normal.' Humankind had to evolve to survive in such challenging circumstances. In such situations, video-conferencing platforms like Zoom became an alternative to physical spaces to conduct work, business, education, and even social meetings.
Since everything is online, the online world has its limitations. App crashing and freezing is a menace associated with Zoom, which unnecessarily wastes our time, affects our productivity, and causes frustration and mental torture. So, why is it that Zoom crashes?
These can be possible reasons behind Zoom crashing and lagging:
– Unstable Internet connection
– Zoom might be down
– Outdated Zoom app or audio/video drivers for your webcam
– Audio/Video devices may have any problems
– Conflicting software/program is running in the background
– Something wrong with Zoom settings that require tweaking under the video section
We are breaking down the possible reasons behind Zoom crashing and freezing. Keep reading to learn what triggers it and how to fix it.
Zoom – the Most Popular Video-Conferencing Platform During the Pandemic 
Zoom and other video-conferencing platforms became a breath of fresh air when the world closed its doors to its inhabitants. Despite all the gloom, the world had to move on, so Zoom became the most popular video-conferencing platform during that period.
Still, today, when we have put all that happened during the pandemic behind us, Zoom continues to be an integral part of our lives. After two years of the pandemic, a hybrid of remote and physical work systems still persists. In a nutshell, Zoom is not going anywhere away from our lives anytime soon.
Despite all the advantages, so many things can go against us when we host any Zoom meeting or participate in one. One thing that people find despicable in Zoom is that it keeps crashing.
Reasons for Zoom Crashing
Let's figure out why Zoom is bugging us by crashing every time we try to join or host any meeting.
Reason #1: Poor Internet Connection
Zoom breathes only using the internet, so if your internet connection is unstable, then Zoom will act erratically. An unstable or poor internet connection can freeze your camera display or other participants' video on your screen during a Zoom meeting. 
Therefore, check your internet connection or use a more stable one to see if the problem has been resolved. You may also sit closer to the router to get a better connection.
Reason #2: Zoom Might Be Down
Check the status of the Zoom network. If its service is down, it may cause these lagging and freezing. You can check Zoom status using Down Detector.
Similarly, you can try https://status.zoom.us/, which will show the service status of each Zoom feature. Anything with the status of "Degraded Performance" or "Under Maintenance" next to them can crash Zoom.
Reason #3: Outdated Zoom App or Audio/Video Drivers for Your Computer
Check whether your Zoom app requires an update. Generally, updates fix all the bugs and glitches automatically.
If you are using the desktop version of Zoom, click on your profile icon in the top right corner and select the "Check for Updates" option to look for updates. If you are using the mobile app of Zoom, you can check App Store or Google Play Store for updates.
After updating Zoom, you need to update the audio/video drivers for your webcam on your computer. If you do not update them, they may trigger performance issues on Zoom.
Press the Windows key and "R" simultaneously.
Type "devmgmt.msc" in the space provided and hit Enter.
The device Manager window will open, scroll down to "Cameras," and click it to expand.
Double-click the "Integrated Camera" option.
Click the "Driver" tab at the top.
Click on the "Update Driver" button.
Select "Search automatically for drivers."
If the update is found, install it.
After all this, reboot your PC and re-launch Zoom to see if it works.
You can also update your Windows, as updating Windows updates drivers.
Reason #4: Audio/Video Devices Causing Issue
Change your camera and microphone devices in your Zoom settings to see if they are not the reason behind the crashing and lagging of Zoom. You can change your audio and video devices on your desktop like this:
Open the Zoom app on your PC.
Click on the settings icon in the top right corner.
Select each "Video" and "Audio" tab one by one and change devices by clicking on the drop-down menus in each tab.
After changes, check again if Zoom performance got better.
If you cannot access the "Audio" or "Video" tabs in Zoom settings and the app keeps quitting unexpectedly, there is a connectivity problem. Plug in an external webcam or headphones to see if Zoom allows you to access video/audio settings.
Reason #5: Conflicting Software/Programs
Generally, Zoom is a friendly platform that works well with other programs and software running in the background on your devices. Sometimes, these running programs, especially ones using your camera or webcam, can trigger lagging and crashing issues in Zoom.
Look for such conflicting programs, especially video calling and conferencing ones, and close them.
Reason #6: Something Wrong With Zoom Settings
Despite all the above changes, if you still witness Zoom crashing and freezing, it is rational to check if Zoom settings require some tweaking.
First, look for the "Video Rendering Method" and follow these steps if you are using Windows 11 or its earlier versions:
Open the Zoom app on your PC.
Click on the settings icon in the top right corner.
Click on the "Video" tab.
Select "Advanced."
Select "Direct3d11″ under "Video Rendering Method" and close Zoom.
Re-launch the app to see if the issue is resolved.
While at it, you can try disabling "Hardware Acceleration" as a test.
Go back to video settings and click "Advanced."
Uncheck all the options under "Use hardware acceleration for."
Ensure to enable all the hardware acceleration options if Zoom continues to lag and crash.
Final Thoughts
In this article, we explained all the possible reasons behind Zoom lagging and crashing while you host any meeting or participate in one. It is essential to understand that however impeccable virtual meetings and conferences seem, they also have limitations. 
So, fix those issues to prevent any time wastage and better productivity. Check out fixes to enhance your experience on Zoom with minimum glitches and lagging.