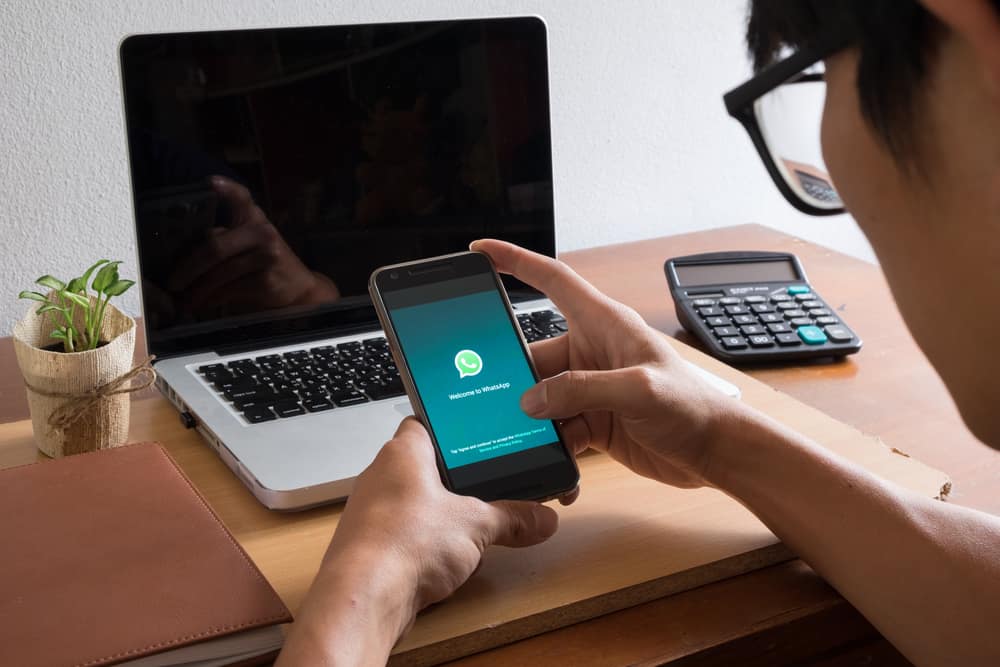 WhatsApp was the brainchild of Brian Acton and Jan Koum and was launched in 2009 as an excellent alternative to costly SMS services.
However, Facebook (Meta) purchased the free messenger service in 2014, which is used by more than 2 billion consumers worldwide, making many wonder how it makes money. So, how does it?
WhatsApp primarily makes money via two unique sources: WhatsApp Pay and WhatsApp for Business. The messaging service also generates revenue indirectly from 'Click to WhatsApp ads.' These ads redirect those who click on them from Facebook to WhatsApp. There is no in-app advertising on the app.
WhatsApp is available in 180 countries, with India leading the pack with the largest active users at 200 million in February 2017. However, it is banned in 8 countries, including China.
Here's a brief look at how WhatsApp grew to become the most used messaging application worldwide, including the revenue generated since Facebook took over the platform.
WhatsApp's Initial Revenue Strategy
WhatsApp founders Jan Koum and Brian Acton are pro-privacy advocates. So there were no plans to monetize the platform. However, they charged $1 subscription fees for smartphone users.
WhatsApp is a pun on the friendly phrase 'What's Up,' which was launched as an SMS alternative.
WhatsApp Inc. obtained its first round of funding from 5 ex-Yahoo! buddies up to $250,000. Sequoia Capital carried the second and third rounds of funding as it invested up to $60 million, i.e., $8 million in 2011 and the remaining $52 million in 2013. These were the only source of income for WhatsApp staff.
Running Whatsapp does not require much expenditure. The primary costs involved in running WhatsApp included server costs and costs related to sending verification codes to users. As a result, the company waived the subscription fees, and the app became a free-to-use messaging application.
How Does WhatsApp Make Money Today?
WhatsApp has not dabbled in in-app advertising since it abandoned the initial subscription model. So let's look at the two unique ways the world's largest messaging platform makes money.
Revenue Source #1: WhatsApp Pay
WhatsApp Pay is a unique P2P payment feature available only in Brazil and India. However, the likelihood that other countries will adopt its use is quite high since this feature is set to enhance its position in the market, making it the preferred app for sending money.
WhatsApp Pay is a free-to-use service that allows users to send payments directly from the messaging interface. The business users who purchase services or products will pay WhatsApp a small percentage. It is a powerful payment platform that is set to enhance the WhatsApp for Business model.
By now, it is becoming evident that any feature that significantly boosts the functionality of an application for most users without requiring them to pay extra will be a lucrative hit.
In a recent conference, Facebook CEO Mark Zuckerberg remarked that Meta plans to launch the WhatsApp Pay feature worldwide. This will open doors to more opportunities for businesses relying heavily on the platform to monetize on the network effect.
Revenue Source #2: WhatsApp for Business
Businesses generally use the WhatsApp for Business app to serve their numerous customers on the messaging platform. The business application allows users to create product catalogs while providing customer support. They can also set up autoresponders, link their landlines with WhatsApp, or link to their sites.
In other words, WhatsApp for Business is designed specifically for businesses. However, it also comes with several features, such as quick replies, verified business profiles, and away messages. 
Although the WhatsApp Business App is free to use, WhatsApp monetizes this service via the WhatsApp for Business API. The business app has been so effective that big tech organizations like Uber, Netflix, etc., started testing the service just a month after the launch of WhatsApp Business API.
When WhatsApp for Business API (application programming interface) was first launched, WhatsApp made lots of money by charging registered companies for slow replies. At the time, businesses could respond to messages from users or consumers for free for at least 24 hours.
Beyond this point, businesses were charged a particular amount per message for every delayed response. The charged fees vary from one country to another. The fast response to support messages also drives new customers to the messaging platform due to the prompt replies to their queries they will get.
The new WhatsApp for Business application allows up to 1,000 conversations free of charge. Afterward, businesses will need to pay a fixed amount per conversation, which varies from country to country.
To minimize or prevent ad spam, Facebook restricted the ability to send messages. As a result, businesses can only send messages to individuals who have contacted them first.
However, the WhatsApp API will also help them programmatically set appointment reminders and send their customers shipping confirmations or event tickets. Clients like Wish, Booking.com, etc., are already utilizing this offer and liking it.
Future WhatsApp Money-Making Strategy
The future looks promising for WhatsApp, as recent developments are showing. For instance, the Chief Executive of Facebook, Mark Zuckerberg, says WhatsApp – and Messenger – would fire up the organization's next wave of massive sales evolution.
Business messaging is getting set to be the next major pillar as the organization works to monetize these applications.
The Chief Executive described WhatsApp and Facebook Messenger applications as 'being very early in monetizing,' especially when compared to Instagram and Facebook.
Zuckerberg's comments reflect a shift in emphasis and tone after focusing rather heavily on software and extended hardware investments since announcing the long-term ambition of building an immersive metaverse.
Conclusion
WhatsApp has had a crazy journey since it came into existence in 2009. But the founders took a chance, and it is now one of the most used messaging apps worldwide. 
This platform has thrived since Facebook took over and has more than 2 billion active monthly users. Facebook has also figured out at least two ways to make money: WhatsApp for Business and WhatsApp Pay, the latter limited to only two countries for now.
However, the future surely looks bright for this messaging application as plans are underway to monetize the platform without compromising its effectiveness.