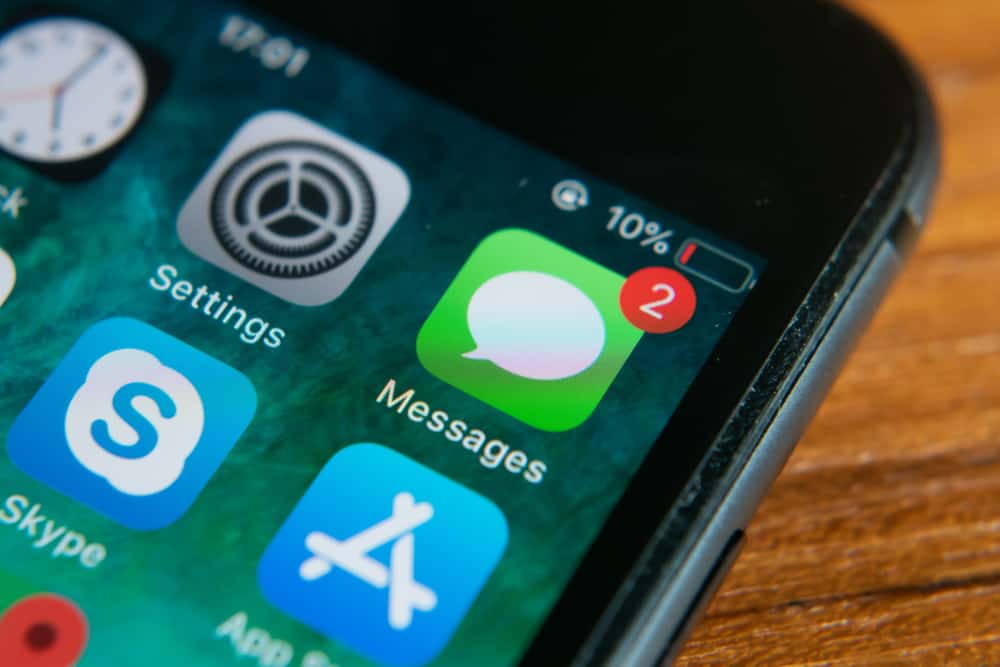 If you got an Apple device like iPhone, iPad, iPod, or even Apple Watch and still do not use the iMessage app, what are you even doing?
iMessage is an instant messaging app churned in the labs of Apple Inc that works on Apple devices. iMessage lets you send text, pictures, videos, documents, and even locations to other parties having the iMessage app.
It even lets you enjoy various turn-based mini-games with your friend. Do you ever wonder how long do iMessages stay on your device? If yes, then we have got answers for you.
iMessages on your Apple devices can go as far as when the conversation was initiated. In simple words, iMessages stay on your device forever unless you run off storage or delete them. If you have enabled the feature that automatically deletes your messages after 30 days or 1 year, your device will delete your messages and even iMessages after this stipulated time.
Let's dive in and learn more intriguing material on iMessages and how far your Apple devices can keep them in their safe custody unless you decide to delete them.
How Long Do iMessages Stay on Your Device?
If you have an iPhone or other Apple device, you must know what iMessages are. If you are an Android user and have no clue what iMessage is, let me break it down for you (in case you decide to switch to iPhone).
Well, iMessage is an instant messaging service of Apple Inc, created (God knows when) but launched in 2011. This messaging app works on iOS, macOS, iPadOS, and watchOS.
Like any other messaging app, it lets you send text messages, pictures, videos, documents, and even your location. The messages are encrypted, so you do not have to worry about privacy.
The iMessages appear in a blue bubble and show read, delivered, and send receipts.
You can even play iMessage games when you run out of conversations with your friends. Check our article (link here) to learn more about iMessage games.
To enjoy everything related to iMessage, you and another party you want to send iMessages should have an Apple device wherein the iMessage feature is turned on from settings.
Now, to the main topic, how long does iMessage keep your messages on your device? Let's find out!
How Long Does iMessage Keep Stuff?
It keeps your messages forever until you decide to delete them. If you do not delete messages or run out of space in your device, then your iMessages in text, pictures, video, or whatever form will stay on your device.
Generally, Apple devices like iPhones have a lot of space, and text messages take a very little space on your device.
If your device does not trigger any warning of running out of space or something like this, you should not worry about getting rid of these messages.
All your iMessages on iPhone are backed up in iCloud unless you have disabled the backup. If you run out of iCloud space, you might have to delete these messages from iCloud.
If you want to declutter and clean your device of unnecessary reminiscent of old relationships or unsolicited messages, simply delete old messages. Once you delete them, they are gone forever.
Auto-Delete Old Messages
If you have turned on this feature that automatically deletes the old messages from your iPhone or iPad, then know your messages or iMessages will be lost after said time interval as defined by you.
To delete old messages and iMessages on iPhone or even iPad automatically, go like this:
Open the Settings app on your iOS device.
Scroll down and select "Messages."
Tap on "Keep Messages" under "Messages History."
Here you have three options: "30 days," "1 year," or "Forever" to keep the message that long in your device. Select one that suits you best.
Tap "Delete" to delete all the old messages that are 30 days or a year old, depending on your selection in step #4.
Voila! Now your message and iMessage media will be deleted after the stipulated time.
When you delete iMessages, any picture or video received will not be deleted if saved in your photos app.
With iOS 16, Apple launched a new "Recently Deleted" feature. This feature makes any deleted message by you go to a separate "Recently Deleted" folder, where you can recover or permanently delete the message.
If you do not do anything, the message will be permanently deleted from this folder even after 30 days.
Conclusion
We learned something basic yet very important in this article about iMessage. iMessage can keep your messages forever unless you delete them.
We also learned how to set the automatic deletion of messages on iPhone and iPad to prevent old messages from unnecessarily taking up space.
Do let us know what more you want to learn next.