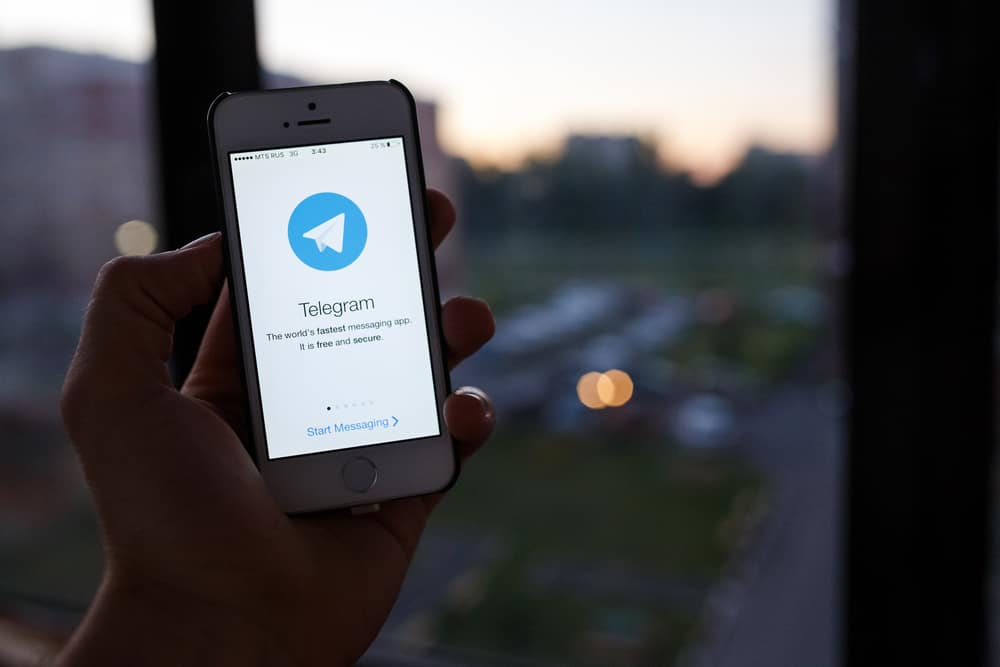 Everyone loves security when they are communicating with their friends.
Telegram is an appropriate application that many people are opting for communication, but when you are concerned about security, you may want alternatives to ensure it.
The use of a proxy is a common way people have used Telegram to ensure they are secure, but it becomes a problem when you don't know how to set it up.
This guide has explained the steps you can follow when setting up a proxy on Telegram.
It is easy to set up a proxy on Telegram using Android, iOS, or PC. If you are an Android user and want to set a proxy on Telegram, you can do so from the "Settings" section of Telegram. Navigate to "Data and Storage" and choose to use and add a proxy.
In this guide, the importance of using a proxy on Telegram has been discussed. Moreover, the guide has explained the steps you can follow when setting a proxy on Telegram for Android, PC, and iOS. Let's dive in!
Is Proxy Important for Telegram?
The emergence of social media platforms led to increased security concerns regarding securing such data. Users now have several accounts where their details are captured, and it is sad to imagine hackers got access to such information.
Because of increased security concerns, Telegram added a proxy feature where users can set a proxy to ensure their data is encrypted. When you are sure the data you send is encrypted, it gives you the confidence to share any information with your friends.
Therefore, proxy is an important element that has enabled Telegram users to chat with confidence. Moreover, Telegram is prohibited in some countries, meaning you can enjoy the services if you move into such a country using a proxy.
When you use a proxy to access Telegram, it becomes hard to tell you are using it if it is banned in a given country. Using a proxy is the best trick if you want security and unlimited access to Telegram, even in countries where it is banned.
How To Set Proxy on Telegram
It is easy to set up a proxy on Telegram because, unlike other platforms, Telegram has a feature enabling you to add a proxy.
Telegram supports various proxies like SOCKS5 and MTProto, which you can select and set up on any device.
Set Up Telegram Proxy on Android
Android users can now set up a proxy on Telegram from the user settings of their Telegram application. The following are the steps for setting up a proxy on Android:
Launch Telegram on your Android phone.
Click the menu icon (three horizontal lines).
Click the "Settings" option, scroll to "Data and Storage", and tap it.
Go to the "Proxy" section at the bottom of the page, and choose "Proxy Settings".
Tap the "Add Proxy" button.
A new tab will open, and SOCKS5 will be selected by default. You can change to MTProto if you want to use it.
Provide the required credentials, like your server, in the outlined field.
Enter the credentials for accessing SOCKS5 or MTProto
Click the tick icon at the top of the page when done.
The above steps will enable you to set up SOCKS5 or MTProto proxy on Telegram, and you can chat with your friends without fear of insecurity.
Set Up Telegram Proxy on iOS
Setting up a proxy on iOS is not different from the steps involved for an android phone, except for a few changes. If you want to use a proxy on an iOS device, perform steps 1 to 8, and proceed as indicated here.
Click on the "Done" option.
Enable proxy by turning on the "Use Proxy" button.
Set Up Telegram Proxy on Desktop
Telegram users accessing the application via a desktop can also set up a proxy, as indicated in this section.
Open Telegram on your computer.
Tap the three-line icon on the left.
Click "Settings" and choose "Advanced options".
Click the "Connection Type" button and choose the "Custom Proxy/Add Proxy" option.
Choose the proxy you want to set up. You will have three options you can choose from.
Enter the required credentials like port number, server, and credentials to access the proxy you selected.
Tap the "Save" button once done.
You can set up a proxy on Telegram when you have the credential details for the server. Therefore, before attempting the explained steps, subscribe to the service first.
Conclusion
Telegram is a suitable application for catching up with family and friends, and if you are worried about data security, you can use the "Add proxy" feature in the application.
This guide has explained explicit steps you can follow when setting a proxy on Android, iOS, or desktop. If you are stuck on the same, read it!
Frequently Asked Questions
Can I use a proxy on Telegram?
Telegram allows users to use a proxy on the platform. There is an "Add Proxy" feature on Telegram that you must enable and set up when you want to use a given proxy.