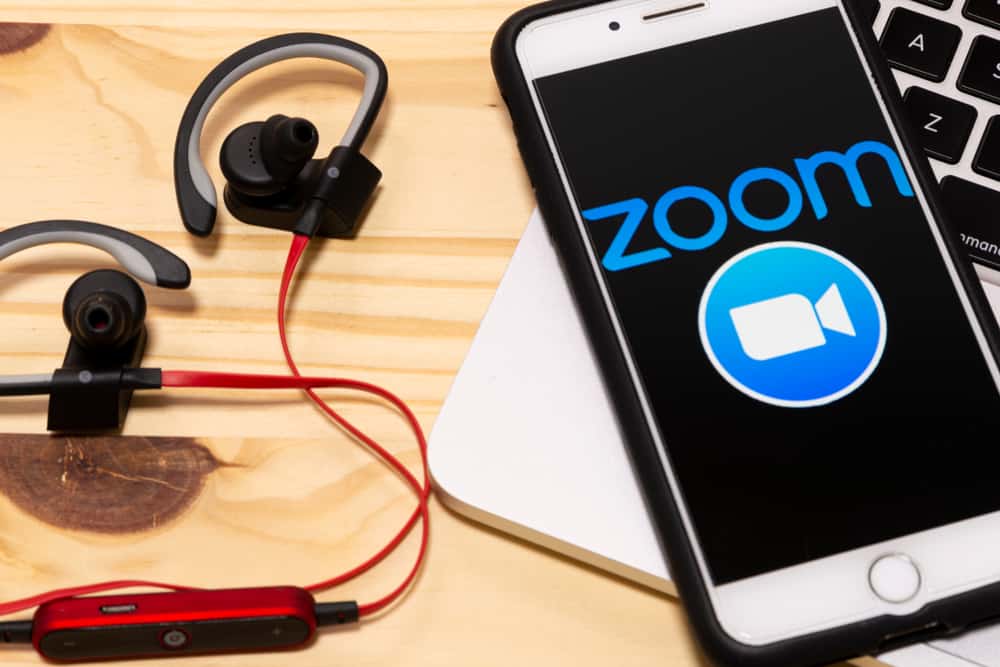 Before 2020, working from home was an alien discussion. These days, however, virtual meetings and communication have become part of our everyday lives.
At its core, video conference platforms like Zoom, Microsoft Teams, and Google Meet make virtual meetings and interactions convenient and fast. 
However, just because you are behind the camera doesn't mean you shouldn't look good. You have more reasons to improve your look on the computer because the webcam sometimes distorts the face.
If you care about your presentation on video calls, you may wonder how to look polished and impressive on Zoom.
To look polished on Zoom, stay calm and relaxed, wear colored clothes, and apply a little makeup. Next, boost your appearance with accessories and sit close to natural lighting. Finally, elevate your camera and be ready.
Indeed, a few strategies will suffice to make you look your best on camera. However, adding other techniques when you face others in a zoom call will be good. Read this guide to the end as we explore options you can take to appear stunning on zoom video calls.
Why Do You Need To Elevate Your Look on Zoom?
Undoubtedly, virtual communication has seeped its way into our lives, and it's here to stay.
You necessarily don't need to meet in person before you can pass your message across. Most companies have reduced their workload by utilizing remote work and work-from-home staff members.
In a typical in-person meeting, you pay attention to your dress, poise, and presentation. That may include choosing the perfect outfit, maintaining eye contact, and using body language.
In a video conference or call, it's a different ball game. 
While you aren't there physically, the camera can slightly distort your look. Also, the webcam's small space may make you look larger or dull on screen. Therefore, this calls for elevating your appearance and appearing exquisite. 
Besides, a polished appearance on video calls can boost your confidence, make you appear relaxed, and increase your chances of success.
If you use Zoom for interactions, you may wonder how to look polished and impressive on Zoom.
8 Tips To Appear Polished on Zoom
Looking great on Zoom is crucial, especially if you aim to impress others.
The following tips are simple ways to improve your look on Zoom and other video calls.
Tip #1: Stay Calm and Relaxed
Despite the high familiarity of online communication these days, some people still have challenges facing the camera.
Unfortunately, this phobia can show on camera and affect your overall appearance.
Nonetheless, there is a way out – be calm and relaxed. Remember, it's just a call, and the fact that people aren't there physically should make you relax.
Tip #2: Choose Brightly Colored Clothes
If you want to draw some attention to your body on Zoom calls, wear colored clothes.
According to research, colors can affect your mood and influence how people treat you. Notably, colored costumes are naturally attractive and flattering. 
Besides, colored dresses can brighten your mood, improve confidence, and make you more approachable. On the other hand, neutral colors like dark or blue clothes can make you appear casual unless you use makeup.
Tip #3: Wear Accessories
Whether in an in-person interaction or video calls, accessories complement our outfits.
Throwing some accessories into the mix changes your look no matter how dull your clothes look. A piece of jewelry is the perfect accessory that speaks about your personality online. 
For women, a simple necklace and earrings can make you look more attractive, highlight your face and direct all attention to your face.
As a man, pieces of cufflinks help you look more poise and classic when you use a hand gesture.
Tip #4: Elevate Your Camera
The camera is the main culprit in determining how you look on Zoom. Thankfully, you can manipulate that by changing the angle.
Try to elevate your camera by placing it on a platform. This platform can be one chunky book or a few books.
Such a position will place the camera at your eye level, help you maintain eye contact, and make you look slimmer.
Tip #5: Use Natural Lighting
While ringlight and improvised light improve pictures, nothing can compare to natural lighting. It makes the room and your skin tone bright.
Also, it is flattering and requires little effort from you. If you are in a room, sit close to the window and draw your curtains to allow natural lighting to come in. 
However, ensure the natural light isn't directly on your face or behind you. Otherwise, it can result in a glare that hides your face.
Tip #6: Apply Some Makeup
Before you open your computer, ensure you apply a little powder on your face and add some lip gloss or lipstick to make you look attractive.
However, be wary of heavy makeup on yourself. Otherwise, it can be distracting for others and make you uncomfortable.
Tip #7: Avoid Dramatic Zoom Backgrounds
Sometimes, you might feel excited and throw in a whimsical and bubbling zoom background. Of course, it's your choice, but you would be better off with a clear background.
Taking your calls in the mountains, behind the sea or river, or in the woods can distract you and others on-screen. Instead, select a background with a neutral scene in your room or environment.
Tip #8: Be Ready
Don't rush to open your computer or device and show your face to others.
Instead, ensure everything is ready, from the tools you need in the video conference to your appearance, face, background, etc.
After checking these, you can hit the camera and enjoy your call.
Conclusion
Zoom calls are convenient and easy for many people.
The platform is heavily reliant since many people work from home and often use video conferences, meetings, and webinars. Therefore, it's essential to look great.
This article has done an excellent job of demystifying how to look polished on Zoom.