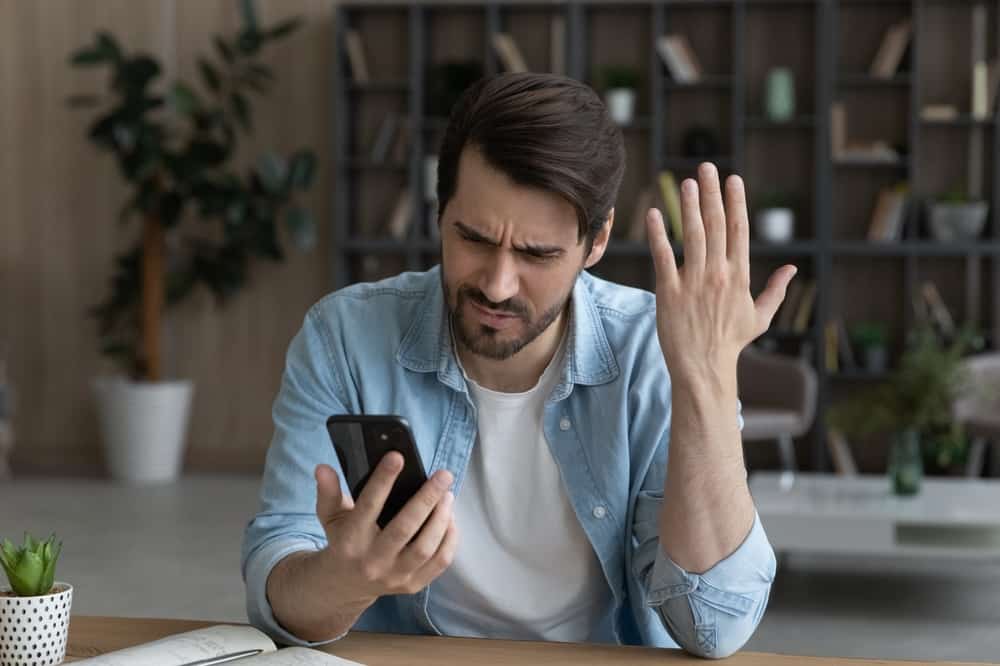 Viber is one of the most popular messaging platforms in the world, with over 1.1 billion unique users. The platform has a presence in 193 countries and is very successful in Europe, especially Ukraine.
You can chat via text messages, make phone or video calls, and send multimedia files on Viber. Additionally, the platforms offer end-to-end encryption for your messages and calls.
Apps like Viber allow us to connect with our friends and families living in far-flung areas without any hassle or spending an additional penny.
Unfortunately, sometimes users may encounter situations where their outgoing calls fail without any reason.
If you are one of those people and do not know what to do if Viber constantly gives a call failed error, allow us to help you!
If your Viber outgoing call keeps failing, these can be the reasons behind it:
– Unstable or poor internet connection.
– Outdated Viber app (incompatibility issues).
– You might have blocked users (or vice-versa). Alternatively, Viber might have blocked your account.
– Power saving mode is enabled.
– Other reasons like corrupted cache data, compatibility issues, or the Viber server might be down.
Let us learn why your Viber call constantly fails to potentially troubleshoot and fix the problem and finally be able to connect you with your friends and family without any interruptions.
Reason #1: Poor Internet Connection
It goes without saying. All communication protocols require the internet to establish a call or send messages.
You would need Wi-Fi or mobile data to make everything possible for you. With a weak or unstable network, nothing will work.
So, if you cannot make a Viber call, try to switch between Wi-Fi and mobile data alternatively to see if the matter resumes.
An unstable or poor network can also affect your call quality on Viber.
Reason #2: Your Viber App Is Outdated
An outdated app is a more major issue than you can imagine. The problem with outdated apps is that they cannot adapt and are incompatible with newer changes.
That's why they keep on freezing and crashing. Check if your Viber app needs an update if you cannot get through the Viber call.
Android app users can go to Google Play Store for updates. At the same time, iOS users can visit the App Store to look for updates.
Reason #3: Blocked User
If you have blocked someone on Viber or someone has blocked you, in either case, you cannot make a call or send a message.
Generally, when you have blocked someone and try to call them on Viber — it will ask you to unblock them first. 
However, in some circumstances, it does not! So, it is better to rule this reason out by going to your blocked list and unblocking the person.
Follow these steps:
Open Viber on your mobile device.
Tap on the "More" button in the bottom right corner.
Select "Settings."
Tap on "Privacy."
Select the "Block list" option.
Tap "Unblock" next to the contact name.
If someone has blocked you, you might not be able to establish the call then. In this case, you cannot do anything!
Alternatively, Viber might block your account under suspicion of violating Viber Terms of Service or involvement in spamming activities. It can also prevent you from making calls on the platform. 
Contact the Viber support team to file an appeal.
Reason #4: Power Saving Mode
Power saving mode prevents draining of your device's battery during the desperate hours when your device is about to die.
This mode can tug with various apps functioning in a bid to protect your device from battery drainage.
So, if you cannot go through the Viber call, disable the power-saving mode on your device to rule this factor out.
On Android
Follow these steps:
Open the Settings app.
Select "Battery" or "Battery & performance."
Tap on the "Battery saver" option.
Disable the "Battery saver" option.
On iOS
Follow these steps:
Open the Settings app.
Select the "Battery" option.
Turn off the "Low Power Mode."
Some Other Reasons
A corrupted cache might also be the culprit behind this failure. You can clear the cache data on your device by going like this.
For Android
Follow these steps:
Open the Settings app.
Select "Apps."
Tap on "Manage apps" or "Apps" again.
Find and tap on "Viber."
Navigate to "Storage."
Tap the "Clear Cache" button or the "Clear data" button and then choose the "Clear cache" option.
On iOS
iOS users can uninstall and reinstall the app to clear the cache data.
Alternatively, incompatibility between your device and the Viber app can trigger this issue. You can try rebooting your device or updating the system if needed. 
Similarly, make sure to update the app timely to resolve incompatibility issues.
You can also contact the developer of the specific app to launch a compatible version.
Lastly, the Viber servers might be down. Go to Downdetector to see if the problem persists for everyone everywhere. Here, you will learn if you are not the only one with this issue and if others also experience the same thing. 
In such situations, you can adopt — wait and see attitude.
The Round-Up
There can be various reasons behind Viber calls not going through.
Your unstable internet connection, outdated Viber app, blocked user, enabled power saving mode, corrupted cache data, and app incompatibility issues might be triggering this problem.
Alternatively, if the Viber system is down, you may experience this issue.
So, use our fixes to try to resolve the issue.
If nothing works, contact Viber support to seek their assistance.