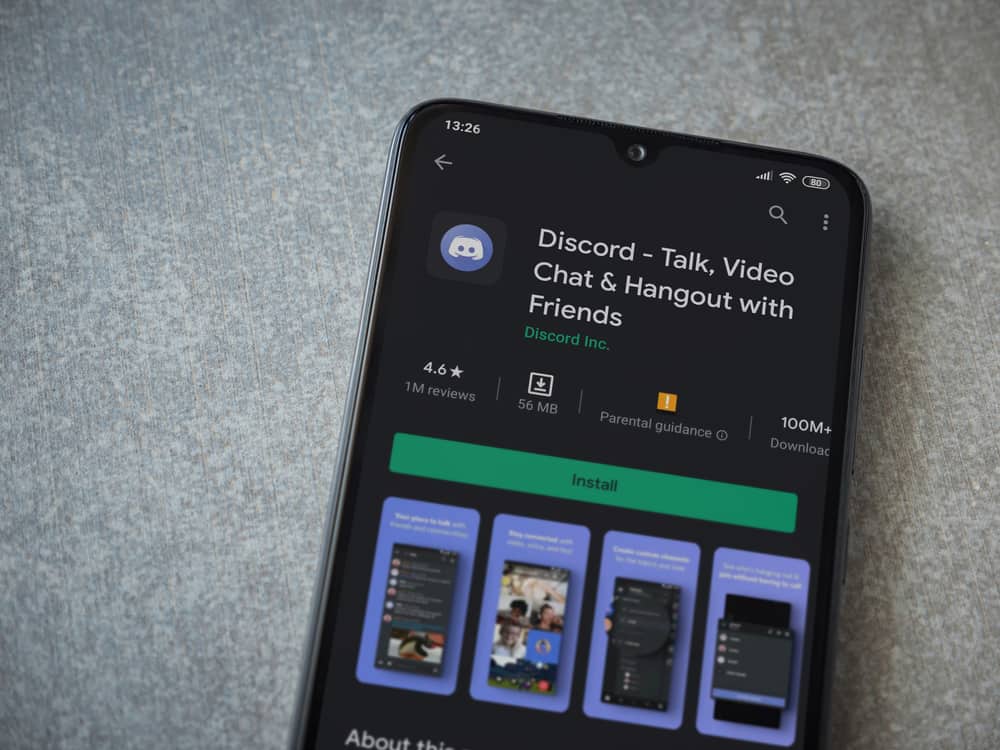 Did you catch a glimpse of someone's profile picture or pfp on Discord that you'd like to save?
Unfortunately, you can't just easily enlarge or download someone's pfp on Discord.
Discord makes downloading pfps difficult to prevent abuse.
So how can you save someone's Discord pfp?
You can save someone's Discord pfp by visiting the person's profile page via a web browser. Access the profile page's source code, then find and use the direct pfp link. You will get a high-resolution image of the Discord user. On mobile, you can take a screenshot of the user's profile, crop it, and save it.
In this article, you will learn how to download a Discord user's profile picture to your mobile device and computer.
Saving Someone's Discord Profile Picture
Discord deliberately makes it challenging for users to download other people's pfps to prevent abuse.
However, you can implement a few workarounds if you're keen on downloading and saving a specific Discord user's profile picture.
Will Discord Notify the User of Your Actions?
Discord doesn't notify a user when another person takes a screenshot of their pfp. All screenshots are private and are usually built into the mobile device or provided by the native software system. Moreover, you're not breaking any law by saving someone's Discord profile picture.
Saving Someone's Discord Pfp
You can save a Discord user's profile picture on your PC or mobile device.
Method #1: On Your PC
Follow these steps (this tutorial uses Google Chrome, but the steps are similar for other browsers):
Navigate to Discord on your favorite browser.
Navigate to the Discord user whose pfp you want to save.
Press 'Ctrl+Shift+C' on your keyboard. This action will open up Google Chrome's inspect element tool.
Click the Discord user's pfp on your screen.
Within the code inspector area, click the right-arrow icon beside the following tags. This expands the tags and makes it easier to find the pfp's download link:

<div
<svg
<foreignObject
<div

When you expand the last <div tag, you will see a <img tag. Hover the cursor over the hyperlink.
Click the link next to 'Current Source.'
To download a high-resolution pfp of the Discord user, navigate to the address bar and change '128' to '1024' or '2048.' The pfp's high-resolution version appears.
Right-click on the image.
Select 'Save image as…'
Follow the on-screen instructions.
The downloaded Discord user's pfp will be in a WEBP format. Most image viewers find it difficult to open this modern image format (WEBP) because of its advanced properties and low compatibility.
Therefore, search online for a suitable image file converter to convert the WEBP file to JPG.
This is how to save someone's Discord profile picture to your computer for local usage.
Method #2: On Your Mobile Device
Follow these steps to save the Discord user's pfp on your mobile device:
Launch the Discord application on your smartphone.
Navigate to the user's profile.
Take a screenshot on your iPhone or Android on the user's profile page. On most Android smartphones, you can do this by pressing the 'Volume Down+Power' buttons simultaneously. On modern iPhones, you can use the 'Side+Volume Up' keys.
You will find the screenshot in your phone's gallery app. The screenshot will also contain some unwanted parts of your screen. But you can do away with these by cropping the image using a built-in editor.
Conclusion
Discord is an open-source, free application millions of individuals use worldwide for gaming and other vital activities.
Many users set attractive memes or art as profile pictures or avatars. You may see one you like and want to save. But Discord doesn't permit that action natively on the app.
However, you can deploy the workarounds outlined in this article. Follow the steps and successfully save someone's Discord pfp on your computer and mobile device.