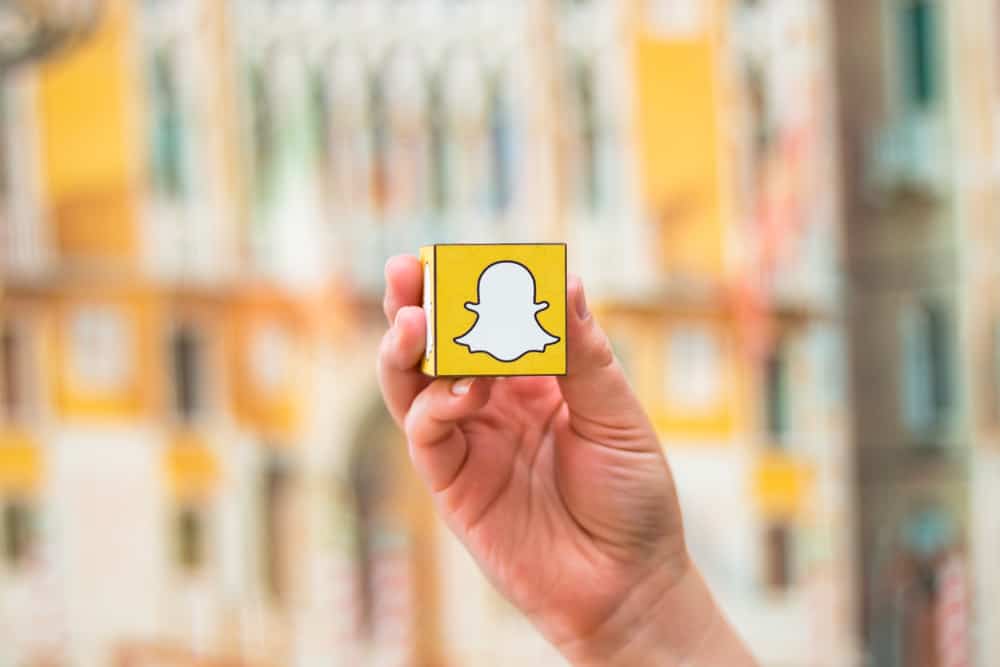 Like no other app, Snapchat has surged to the top of the popularity charts. That's primarily because of its focus on privacy and the outstanding collection of features it provides. Unfortunately, the same cannot be said about its mobile app. Many Snapchat users have recently complained about the app unexpectedly logging them out.
When your Snapchat app automatically logs you out, it's usually a sign that you have signed in to your account from another device. That means you can't use the same account on two different devices simultaneously. Otherwise, the issue will persist. Some other reasons include the usage of third-party apps, the app being outdated, and account being hacked.
However, it's not confined to this reason alone; there are others that we'll be exploring below. If you've experienced a similar situation, this guide will assist you in tackling the issue and answering any questions you may have. On that note, let's get started.
Reasons Why Snapchat Keeps Logging You Out of Your Account
There are several reasons why this might be occurring on your Snapchat account. 
Updates
Updates and background app concerns are among the most notable reasons. Snapchat's background app refresh feature will occasionally sign you out when the app receives an essential update. Meanwhile, you'll be prompted to log in again before continuing. 
Risk detection
Another reason is related to issues with third-party apps. If you use Snapchat alongside third-party apps, they could be the cause of Snapchat logging you out constantly. When you download a Snapchat app, your smartphone will ask permission to access specific Snapchat features. 
Some of these third-party apps may put your personal information at risk. If Snapchat detects that the apps are dangerous, it will log you out to protect you. That often happens, mainly if you use an iOS smartphone.
Multiple devices
Being logged into Snapchat on many devices can also cause a logout loop, especially if one of the devices has a cache issue or the app stalls while communicating with Snapchat servers. This scenario can also happen if one of the devices has a specific problem, such as an update failure, network troubles, corrupted internal/external storage, etc.
Hacked account
Another possibility is that your Snapchat account has been hacked. That's not the most prevalent issue, but it is the most serious. You may notice strange things on your profile at this point. For instance, you can come across messages you didn't send or contacts you didn't add. Also, others may point out that you're posting something unusual.
Snapchat will always have a reason to log you out of your account. Before concluding, analyze the possibilities using this guide as a reference. With that, you'll be able to develop a possible solution.
How To Fix Snapchat Logging You out Issue
Method #1: Turn Off the Background App Refresh
Any difficulty with the background app refresh feature, as previously stated, may lead to Snapchat logging you out many times. To fix this, follow the instructions below.
On Android Devices
Select "Apps & notifications" from your Android's Settings app. 
Look for the Snapchat app in the resulting list.
In Mobile data and Wi-Fi, turn off "Background data."
On an iPhone
Open the Settings application and select "General."
Select "Background App Refresh."
Locate the Snapchat app and turn off the adjacent switch.
Method #2: Disable Third-Party App Access
You could have been logged out if you recently connected any third-party applications to your account. Consider blocking access to these third-party applications from Snapchat and see whether it helps. Continue reading to find out how.
Open the Snapchat app on your smartphone.
In the upper left corner, tap the profile symbol (Bitmoji).
In the top right, tap the gear symbol to enter Settings.
Go to the "Partner Connections." All third-party applications connected to your Snapchat account are listed here.
To remove access, click the "Remove App" option.
Method #3: Log Out and Reset Your Password
If you can't stay logged in to your Snapchat account, it's possible that your password has been hacked, and someone is attempting to take over your account. In this case, log out of Snapchat, then change your Snapchat password by SMS or email.
Method #4: Disable VPN Connection
Snapchat may sign you out if your network is deemed unstable from using a VPN connection. To avoid this, disconnect your VPN and try to log into your account again.
Method #5: Update the Snapchat Application
Now is an excellent time to update your Snapchat app if you haven't already. Using outdated app versions might cause various issues, including getting logged out constantly. Most of the time, boosting the program resolves any minor problems or bugs causing the error.
Method #6: Perform a Reinstall
If the app update fails, the problem could be caused by corrupted data related to the app. To curb this, you may try uninstalling and reinstalling the software. Reinstalling the app will clean up any erroneous data and restart the app.
Method #7: Look To See if Your Account Has Been Locked
Finally, if everything else fails, your Snapchat account might have been suspended. Although there are a variety of reasons for this, it generally occurs whenever Snapchat identifies a suspicious behavior involving your account or suspects your password has been compromised. Try logging in again, and Snapchat should allow you to unlock the account.
Conclusion
Snapchat logging you out from your account comes for a variety of reasons. Mainly, it's because of security issues, especially when the app flags some malicious activities in your account.
However, the fixes above should solve your problem. If the issues persist, it may be due to a Snapchat technical problem. In that case, nothing much can be done, and you'll have to let Snapchat resolve the error while you wait.
FAQs
Is it possible to see who has signed into your Snapchat account?
The login history information is not available in Snapchat's app. To access it, go to its website and request your account information.
When someone else logs on to my Snapchat, does it log me out?
Yes, Snapchat is capable of doing so. Since Snapchat does not support using the same account on numerous devices, you'll be automatically logged out if someone else logs into your account.
How can I keep my Snapchat account safe?
In addition to creating a solid password, Snapchat recommends using two-factor authentication in the app for additional security.