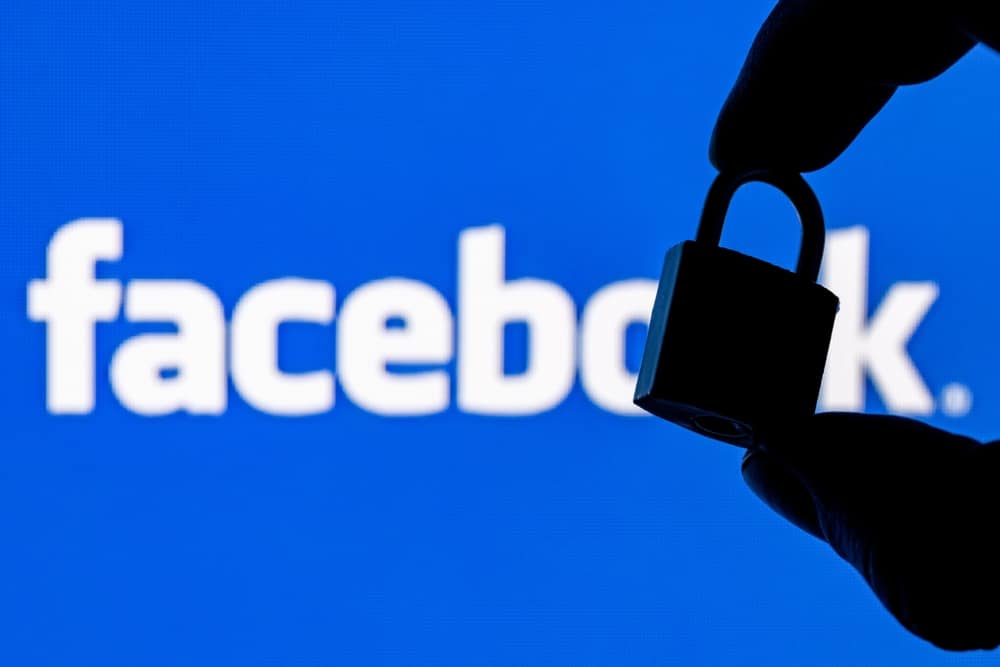 Facebook has millions of users, and most people are concerned about their security when using the platform. The good thing is that Facebook is strict on security, and one way of enforcing that is via its security question. The security question helps users recover their accounts when hacked or they can't remember their passwords. Once you set up your security question, there is no direct way of changing it.
Have you tried changing your Facebook security question but with no success? We understand how tough it is, and that's why today's post introduces a key trick that can hopefully help you change the security question. If you access your account using your security question and make it seem like someone hacked you, Facebook will request you to change your security question. That's the trick we will use today.
Moreover, we will understand the security question on Facebook and how to set up one to boost your security on Facebook. So, stick around, and let's do some tricks.
What Is Facebook Security Question?
Over recent years, Facebook has had an influx in the number of users. On Facebook, people share and have their details, and you can chat and bond with your Facebook friends. While this is great for you and your friends, it acts as a sweet target for hackers to get hold of Facebook accounts for malicious purposes.
To avoid this, Facebook requires users to add an extra security layer to their account, which involves setting up a security question. A security question is a list of questions to select and set an answer to. Therefore, when you need to recover your account, Facebook will prompt you with the security question you selected and require you to give the answer you choose during setup.
Once the answer matches, you then recover your account. It's paramount to have a security question for your account and, most importantly, to remember the answer to your question.
How To Add a Security Question on Facebook
You should have a security question already in place for your Facebook account. Well, if that's not the case, use the steps below.
Login to your Facebook account.
Click on Settings at the top right corner.
Navigate to "Security".
Choose the option for "Security Question".
Here, select which security question suits you and set your answer. Make sure the answer is unique, and you can remember it in the future.
Lastly, click the "Save Changes".
You've successfully secured your account with a security question. That's the easy part. How about if you want to change the security question later for various reasons? How can you achieve that? Read on to find out.
How To Change Facebook Security Question
Facebook doesn't allow changing the security question, which is frustrating, especially if it becomes insecure. However, a trick involves staging a hack to your account and reporting the incident. Facebook will have no choice but to allow you to set up a new security question, which is what we want.
To achieve that, use the steps below. Note that you must have an answer to your security question for this to work.
From a browser, visit the facebook.com site and click the "Forgotten Password?"  button.
You will be required to enter your email or Facebook username and then click the search button to find your account.
Once they retrieve your account, click the "This Is My Account" button next to your account.
Fill the captcha on the next screen and click the "Submit" button.
Click the "No longer have access to these" option on the reset your password page.
Enter a new email-id, confirm it, and click the "Submit" button.
On the next screen, you will need to enter the answer to your current security question. Enter the correct answer and tap the "Submit" button.
Next, create a new password for the account. That's the first part of trying to hack into your account. Now, let's report the event.
Open a new Facebook tab, and use your old password to log in. Note that the old password is the initial one for your account, not the one you created in the step above.
Here's the kicker; Facebook will temporarily block your account. Click the "That wasn't me" option to seem like someone hacked into your account.
On the next screen, Facebook will help you secure your account click the "Continue" button.
You will need to create a new password. Create a strong password and remember it since it will be your official password for your account.
Click "Submit", and once Facebook verifies your account, click "Continue".
Choose your email to get a verification code.
On the next screen, click the check box for "only I know the password…." and click "Continue".
To avoid removing all your signed-in apps, click "Continue" without ticking their boxes.
Finally, you will get the "Set a New Security Question" box. That's it! Choose a security question of choice, set an answer, and "Submit".
Your account will unlock, and you can use the new password to access it, having changed your security question.
Conclusion
A Facebook security question is an excellent way of securing your account, especially from hackers. On the negative side, there is no way to change the security question. However, we've discussed the trick for this: hacking into your account and securing it using a new password and security question.