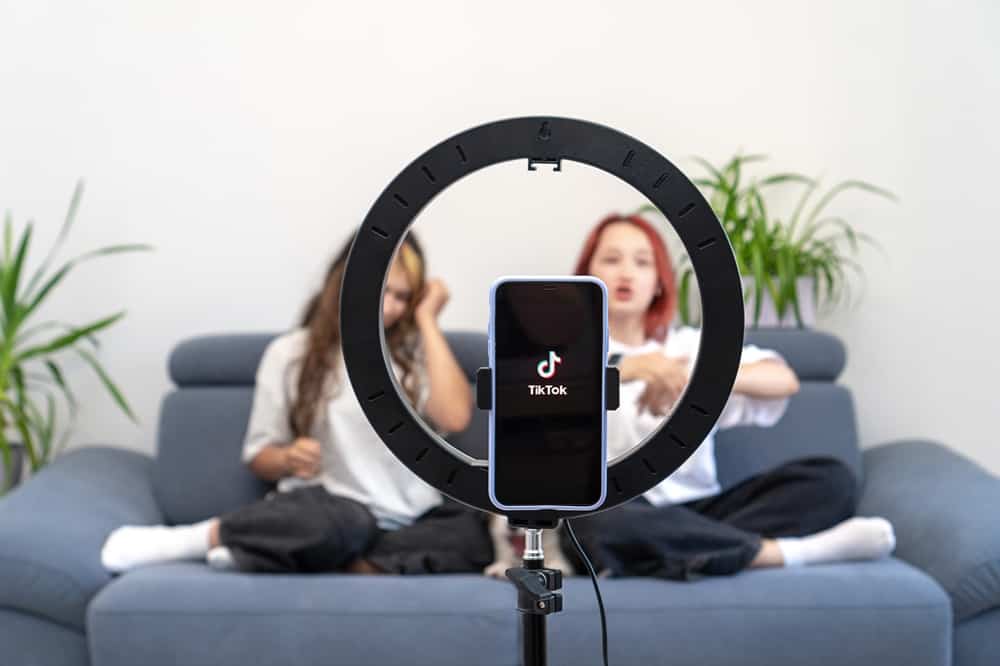 Would you believe me if I said that it is easy to go viral on TikTok, especially compared to other social media sites in today's generation?
It is because the TikTok algorithm doesn't care about how many followers a user has.
Even someone who has just created an account can blow up on TikTok within a short period of time!
But that's considering that they are intentional with how they create content on TikTok.
There are lots of things that you can do to go viral on TikTok: keep up with the trends (there are many TikTok trends), use hashtags, catch your audience's attention right off the bat, keep it short, create content that your audience likes, use TikTok's tools, share your TikTok videos on other platforms, and engage with other TikTok users.
Short-form video content is what TikTok is all about, which is why it is not a demanding platform. You can create content in a few minutes, especially if you utilize the tools on the TikTok app.
Let's dive in!
How To Blow Up on TikTok
There are many kinds of videos that you can post on TikTok, so it's easy to generate ideas. But you should create content appropriate for the platform but still relevant to your goal if you want to see good results.
You will find plenty of humorous skits there, and people seem to like them. But that's not to say that educational videos or videos that aren't funny won't work.
They will work, and many are actually getting many views and interactions. Being funny isn't really an important ingredient to blow up on TikTok.
Without further ado, here are some tips to blow up on TikTok.
Tip #1: Keep Up With the Trend
TikTok is the home of many trending topics, moves, and ideas nowadays. If you create content based on them, you will be able to garner many views because many people will be interested in it.
But the trend that you will follow doesn't necessarily have to originate from TikTok. You have to observe what's going on in society, too!
Let's say it's December, and Christmas is coming up.
If you post content about the elections now, people will not want to watch it because Santa Claus and Christmas trees are the trending topics.
You might also see Mariah Carey's name on the list of trending topics — her song All I Want for Christmas Is You is popular during Christmas!
Listen to what people are talking about and align your content with it.
Tip #2: Don't Forget to Add Hashtags
Hashtags — I'll be surprised if you don't know why you should use them to blow up on TikTok.
Even on other social media platforms, hashtags work because they make your post appear on the social feeds of those people who aren't following you.
But make sure that you don't overdo it, as it might cause more harm than good.
Tip #3: Start With a Bang!
The difference between scroll-stopping videos and the ones that people ignore is the first few seconds.
If the first few seconds of your video are boring, people will assume that the video is boring until the end.
You have to start with a bang and hook your audience immediately if you want them to watch the whole video!
Tip #4: Find the Right Video Length for the Subject Matter
The maximum length of video that anyone can post on TikTok is ten minutes, but that's not to say that your videos must be ten minutes — no more, no less. It depends on the subject matter.
To educate your audience, you may need a ten-minute video to explain the topic more effectively.
If you are sharing videos that aim to entertain and make people laugh, ten minutes are okay but make sure that it's interesting all throughout.
Tip #5: Understand Your Target Audience
You won't be able to create content that your audience will like if you don't know what they want in the first place.
You don't need to analyze the preferences of each and every one of your audience, but you need to take the time to understand it enough because that's important for your content creation.
The good thing is that there is an easy way to find out what your audience likes and dislikes.
Go to your competitor's TikTok account — and make sure that competitor has similarities to you — and then look into the kind of content they post.
Find the ones that perform well, and then create your version of it.
Tip #6: Use the Tools Provided by TikTok
If there's a surefire way to get into the good side of TikTok, that is by using the tools that they provide to their users. Instead of filming videos using your phone's camera app, use the one that is in the TikTok app.
You will also find video-editing tools in the app. Make sure that you use those instead of a third-party app — unless you will do complex video editing.
Tip #7: Share Your TikTok Videos on Other Social Platforms
I bet you've seen TikTok videos on Facebook and other social media channels that aren't associated with TikTok.
Sharing TikTok videos on other platforms is allowed and doesn't violate TikTok's terms of use. Many people are doing it as a way of promoting their TikTok videos and accounts to people outside the platform.
If you save a TikTok video on your phone, your TikTok username will be in the video. So as you share your videos, you are also letting people know of your TikTok username!
Tip #8: Engage With Other TikTok Users
While it is not necessary to engage with other people's posts before they engage with your content, you can build relationships with other TikTok users if you interact with them.
TikTok users are fast to scroll through their feed, so they will forget about your video after a few seconds and as they encounter more and more videos.
If you want to stick to their mind, you need to go above and beyond just posting content.
Now, it doesn't mean that you should message all the users you come across and befriend them. If they commented on your video, reply to them.
If you have something to say about a video that was posted by someone else, do a Duet with them. If the video gave you some value, say so in the comments section.
Conclusion
Even though TikTok is popular for hilarious skits and dancing teens, there are other video contents that go viral on the platform, such as those that educate people, brand reviews and collaborations that are used for product promotions, inspirational life journeys like weight loss transformations, and many more.
Most of the users on TikTok are part of Generation Z, so if they are your target audience, you should definitely be on TikTok and post videos that they will find appealing. What is appealing to them, you may ask?
According to Adweek, Generation Z uses TikTok (and Instagram) as a search engine even though it is technically not a search engine. So if you post content that answers questions that these young people have, they will like you, especially if you add some humor to it because young people love humor.