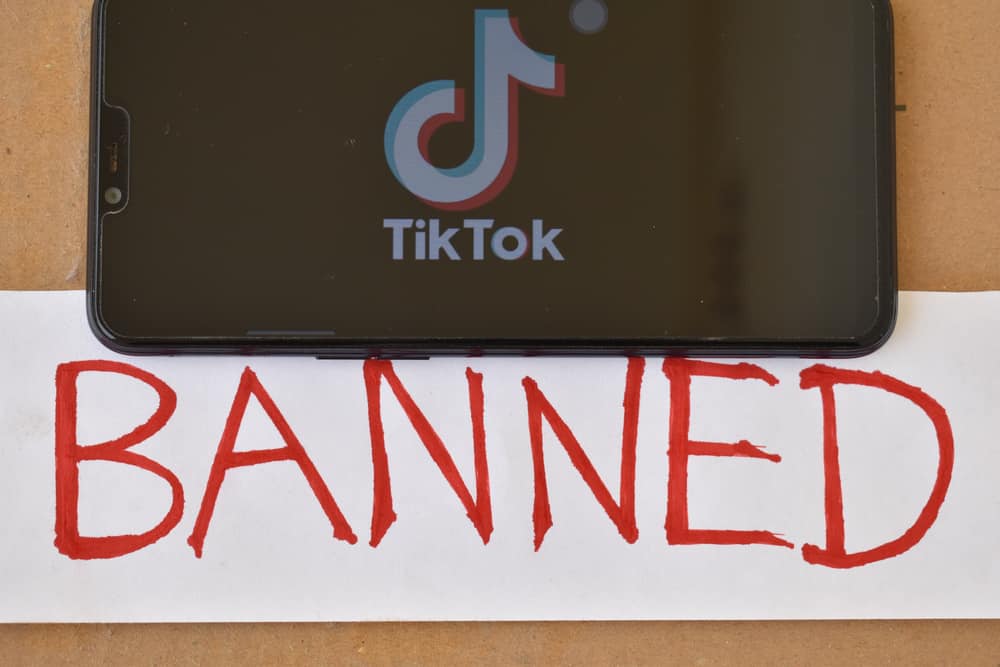 TikTok allows users to start going live once they hit 1000 followers. However, that doesn't mean you are free to do as you will and post whatever you want.
There are various guidelines and standards that you must follow, and when you fail to, expect to face issues such as getting banned from TikTok Live.
TikTok is strict on its community guidelines, and you will get banned when your account is found to have violated the guidelines. Reasons for TikTok banning your account include promoting violence, violating children's rights, promoting illegal content, self-harm, harassment, sexual content or nudity, and hate speech.
By the end of this guide, you will have understood what a TikTok ban is, its various type, the causes of why TikTok banned your account, and multiple ways of getting your account unbanned. Let's get started!
What Happens When TikTok Bans You?
TikTok has audiences of all ages, so the platform has to set up community guidelines that users must follow to protect one another.
Whenever you violate the community guidelines, TikTok will issue you warnings, and repeating the same will get your account banned.
There are three types of bans that TikTok issues.
Temporary Ban
If the severity of your violation is not intense, TikTok can restrict your account for a day or two. In extreme cases, it can take a week.
With this ban, your account will remain active, but most functionality will be unavailable, including sending messages, editing your profile, and uploading videos. Normal functionality will resume after the ban period is over.
Permanent Ban
Repeat offenders easily get a permanent ban on their accounts.
With this, you will get a "permanently banned from live streaming" notification, and unless you appeal and TikTok approves your appeal, your account is rendered useless.
Shadow Ban
A shadow ban lasts for two weeks at most, and what you will notice is a decrease in the views your videos get.
Besides, you won't see any videos under the "For You" page.
Reasons You Got Banned from TikTok Live
TikTok has a no-tolerance rule when you violate its community guidelines, and after you get warnings and still repeat the offense, you will likely get banned.
If your account is banned, below are the reasons for that.
Reason #1: Sharing Sexual or Nudity Content
TikTok is a social platform keen to share content everyone is comfortable with. Therefore, you jeopardize your account whenever you start sharing sexual content or nudity, and TikTok can easily ban your account when flagged.
Sexual content and nudity go against the children protection act, and TikTok doesn't tolerate that.
Reason #2: Promoting Self-Harm
Anything that glorifies self-harm, such as suicide, is not fit for public consumption, and TikTok will ban your account for that. If your account is flagged for promoting self-injury or other self-harm, TikTok will ban your account.
Whenever you post such context, it is rendered "non-professional context," violating the community guidelines. Also, if you promote challenges that cause self-harm, TikTok won't tolerate that and will have to ban your account.
Reason #3: Sharing Violent Content
TikTok is against violent graphics. Horror movie clips are great, but not for everyone. Furthermore, if you use TikTok to share violent clips, even if you are sharing breaking news, which is violent, that is prohibited by TikTok.
Violent content also involves clips showing injuries from accidents or other content involving bloodshed. TikTok does this to protect its minor audience from trauma, and the negative impact violent content can have on them.
Reason #4: Promoting Illegal Activities
Whenever you post or stream promoting illegal activities, such as drug abuse, human exploitation, and sex trafficking, TikTok will ban your account.
Your TikTok content should be educative positively, but when you start educating people on illegal activities, that violates the community guidelines.
Reason #5: Plagiarized Content
Any content that is not your own is subject to copyright.
Therefore, TikTok is keen on plagiarized content. If you get flagged for using someone's ideas or content as your own, that violates their copyright and will automatically get your account banned.
Reason #6: Harassment and Bullying
You can get reported using TikTok to air blackmail threats or harass someone. When that happens, and TikTok finds you guilty, you have no escape, and your account will get banned.
Furthermore, if you use TikTok to threaten that you will disclose someone's personal information, such as bank statements and address, TikTok will ban your account.
How To Get Unbanned from TikTok Live
If you face a temporary ban, you can wait until the period elapses or submit an appeal. However, you must appeal to see if TikTok will review your account if it's a permanent ban.
Method #1: Email TikTok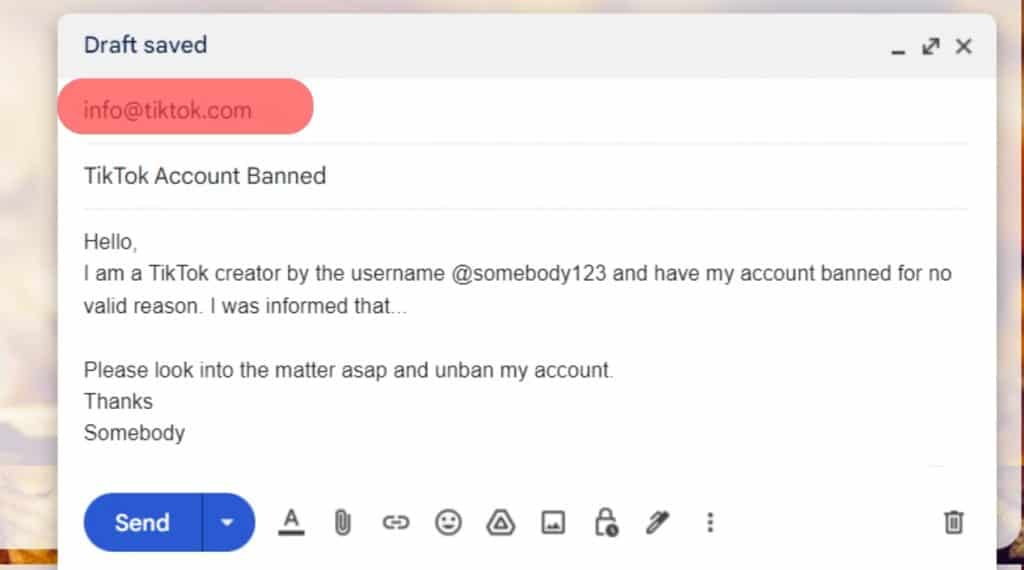 One way to appeal is to email TikTok using the email associated with your banned account. You must explain what happened to your account and tell them it got banned, yet you didn't violate any community guidelines.
The hard part is waiting until the TikTok team responds to your email. Nonetheless, use this email to appeal: [email protected].
Method #2: Share Your Feedback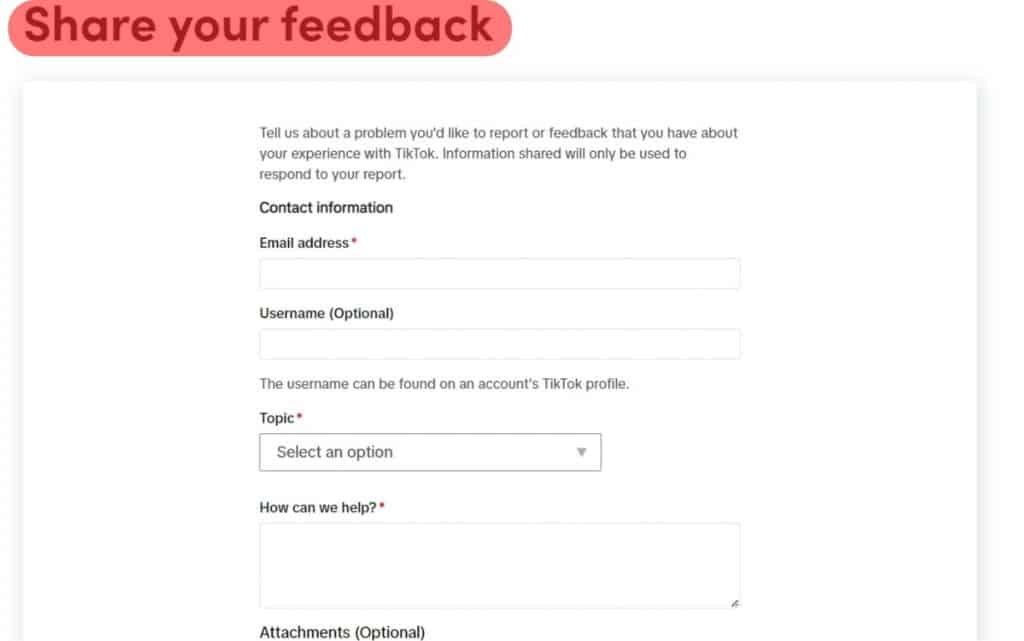 Here, you must submit your feedback telling TikTok your account was banned for no reason.
Use this link to access the share your feedback form and use the details of your banned account when submitting your feedback or reporting a problem.
Method #3: Report a Problem
Follow the steps below:
Navigate your TikTok profile and click the three-line icon.
Click the "Report a problem" option.
Click the "Live/Payment/Rewards" option.
Select "Hosting Live", then click the "Live is Suspended" option.
Click on "No" > "Still have a problem".
Click on Need More Help?
Explain your issue, then click "Submit" to report.
Conclusion
Getting your TikTok live banned is frustrating.
This guide covered why TikTok banned your account and offered three ways of appealing to TikTok and hopefully for them to remove the ban on your TikTok live.