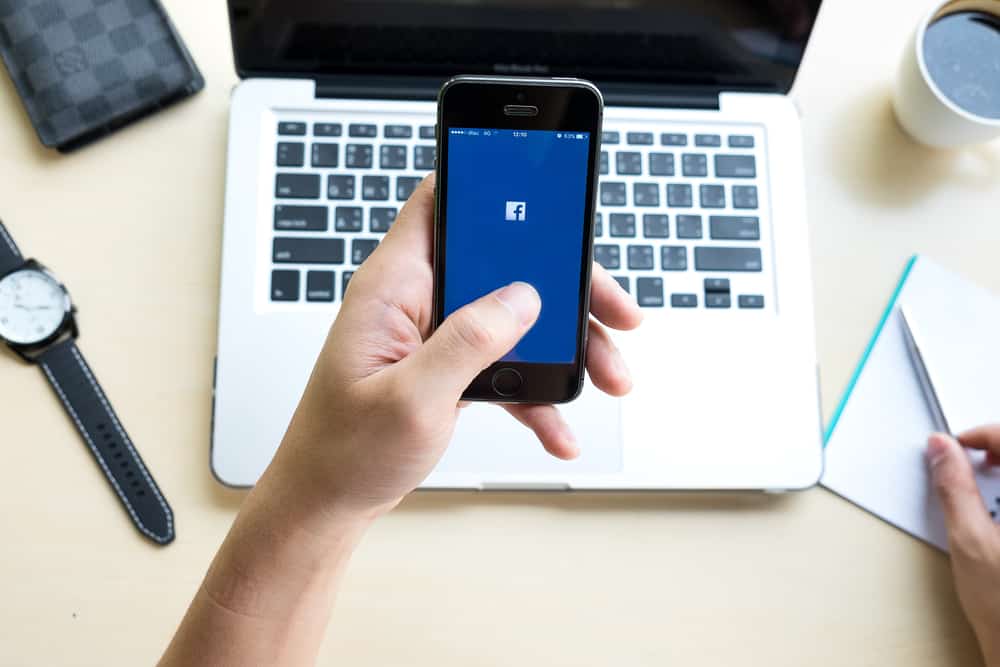 Since 2004, Facebook has come a long way in building communities and bringing the world closer.
It is a quick and convenient way of connecting to people and posting about your whereabouts or simply telling them about your emotions or feelings.
Do you ever feel you do not get enough attention on your Facebook posts? Are you sick and tired of posting content that doesn't look appealing?
It is tedious to publish a collection of words to make sentences. There has to be something more to it than mere words, e.g., adding a colorful background. You can do that by opening the color option in the status update section and choosing a new background.
Here I am going to tell you some simple steps on how you can create a colorful background and make your post stand out from all your other friends. Do you want to know how you can do that? Read along!
How To Create Facebook Posts With Colorful Background?
If you are on Facebook, you might notice how colorful and vibrant statuses have become lately. You can do that too. Here's how:
Step #1: Launch Facebook
Open Facebook on any of your devices and log into your account.
Step #2: Start a New Post
To create a new post with a colorful background, click on the "What's on your mind?" text box. You can find it just next to your profile picture at the top. As soon as you click on it, you will see a "Create post" window pop up. 
Step #3: Click the Color Button
If you are a desktop user, you will see an "Aa" button with a colorful background; click on it. On the other hand, if you use the Facebook mobile app, tap the "Background colour" button at the bottom.
This is your gateway to changing the background.
Step #4: Choose the Background
Facebook will display several options for you to explore. Choose the background you like from the suggestions.
If you don't like any, click on the square button at the extreme right. You'll now see all available backgrounds organized into categories.
Go through the options and select the one that best suits your post.
Step #5: Compose the Post
Write a few words or sentences you would like to share with your friends and followers in the "What's on your mind?" text box.
You can also tag people and add a feeling or location to the post. Don't forget to double-check the privacy option as well.
Step #6: Share Your Post
Finally, share your post when everything is as you like.
If you are a desktop user, hit the "Post" button at the bottom of the modal. If you use the Facebook mobile app, hit the "Post" button in the top right corner.
Restrictions on Adding Backgrounds To Your Posts?
Facebook will not add a colored background to your post if:
You have a photo or a video, or you add a link to your post.
Your post exceeds 130 characters. In this case, the background disappears and does not revert unless the number of characters is reduced.
Your post contains a link.
To Sum Up
Life is beautiful when you add a dash of color to it. Adding avatars and emojis adds a fun-loving look to it. Make your posts lively by adding custom backgrounds.
Run along and keep the vibrance rolling. Spread around wise thoughts with a spray of a beautiful ambiance and see the difference in how you get noticed. 
Happy posting!
Inside a dorm room of Harvard University, there was a student named Mark Zuckerberg, who invented Facebook. His little idea was going to make history. The idea, born in a 12 by 19 feet small room, the approximate size of a one-car garage, was to spread to the whole wide world only to bring it closer.
FAQs
Can I add a colorful background if my post carries a link on Facebook?
You can't add another image, link, or video to your status update. That will automatically remove the background image you just chose.
Why doesn't the background show color if my text exceeds 130 words?
To use a colored background, your message has to be pretty short. If it's longer than a few sentences, it will just go back to a normal
Can I change the color of the text along with the background?
The simple answer is you can't! The official Facebook does not have this option, but you can change it using many browser plug-ins. On Facebook, no matter what color you choose for your background, the words will be white or black, and the text will be bold.
Can I add a custom background of my own, or is it limited to the options available on Facebook.?
It is limited to the options they have available. To post a custom background, you have to create your post as an image.
Why are some people's backgrounds different from the selection available to me?
The selection of backgrounds available changes seasonally/frequently. You cannot add your own backgrounds, but the options available often change.