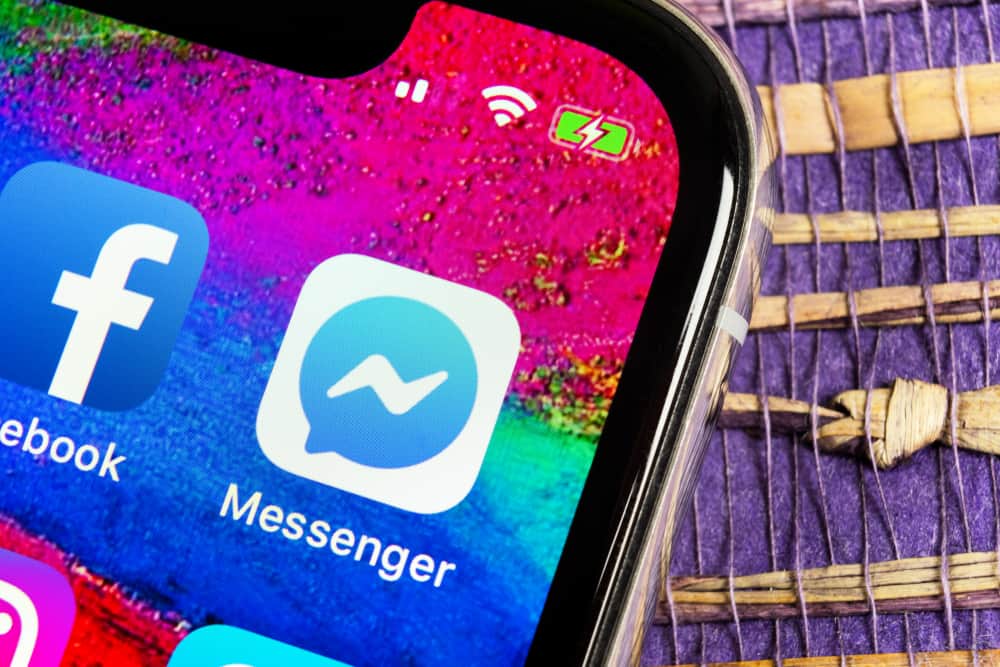 Messenger has been made like other applications to enable its users to post and view stories posted by others. But the issue arises when you want to view stories posted by your friends on Messenger only to discover they are not showing.
If you have encountered the same problem, read the post to know why that is happening and how you can fix the issue.
Your friends' stories on Messenger may fail to show up for various reasons. If you mute your friend, you won't see their story until you unmute them. Moreover, if your friends hide their stories from you, you won't see them. If you want more reasons for not seeing your friends' stories, continue reading the guide.
Many Messenger users have experienced the issues of their friends' stories not showing. This guide has explained why you are experiencing the problem and the various methods you can use to deal with it. If you find the topic interesting, continue reading for more details!
Why Can't I See My Friends Story on Messenger
Messenger has failed to indicate stories posted by other people making it difficult to view such stories on the platform. If you are experiencing the issue of Messenger not sowing stories, the following might be the possible reasons why you are experiencing the problem.
You Muted Your Friends' Stories
The mute option is one of the features embedded in most social media platforms, and it enables users to limit disturbance from a person's messages and notifications. When you mute a person on Facebook Messenger, you may not see their stories, as you have directed them not to be shown.
The Story Is Hidden From You
If your friend hides their story from you, you won't see their stories on your feed. Facebook Messenger does not inform users when the other party mutes or hides stories from another person, and you may not notice a story has been hidden from you.
Network Connection Is Weak
Network issues may make your Messenger stories not show up. Your network may be available, but if it is slow, Messenger stories may fail to load.
Messenger Is Down
Many applications undergo maintenance, and the server may be down when it happens. If Messenger is down and undergoing maintenance, it may fail to work as expected. Therefore, Messenger stories may not be shown when a server is being maintained.
Outdated Application
The app may be outdated if you wonder why your Messenger no longer shows stories. Facebook always releases important updates that keep its applications performing as expected. Thus, if your app becomes outdated, it may omit some features.
Messenger Bugs
If you think none of the above reasons are making your friends' stories not show on Messenger, then a bug may be causing the issue. Bugs happen all the time; when they do, they affect the functioning of one feature or more.
How To Fix Messenger Story Not Showing
Now that you know the possible causes for not seeing Messenger stories posted by your friends, you may want to know how to deal with it so that you can continue viewing stories without issues.
Unmute a Person To See Their Story
One of the reasons a person's story may not show is if you have muted them. Thus, you must check Messenger settings and ensure you have not muted anyone, blocking you from viewing their story. You can unmute a person by following the steps here.
Launch Messenger on your phone.
Click on your profile picture to go to Settings.
Select the "Privacy & safety" option.
Tap on the "Story controls" option.
Select "Stories you've muted."
Uncheck all the friends and click on the "Apply" button.
Your friends' stories will start showing once you complete the steps above.
Turn Off Data Saving Mode
If you are an Android user, you may realize your phone has data saving enabled on Messenger. When data saving mode is enabled, you may face problems loading stories on Messenger. Therefore, you must turn off the data saving mode and enable easy loading of Messenger stories.
Open Messenger and click on the profile icon.
Click the "Data Saver" option from the "Preferences" section.
Toggle the button to "Off".
Update Messenger
If your app is outdated and you think that is why stories are not showing, you may need to update Messenger. Updating your Messenger will enable you to install important fixes that may make stories load.
Open the Play Store or App Store.
Search "Messenger."
Click the "Update" button, if it is an option.
Check Internet Connection
A weak internet connection may make your stories in Messenger not load. Therefore, if you are connected to mobile data, you may need to check it to ensure it is not depleted.
Also, if you use a Wi-Fi connection, restart your router and test your Internet speed to ensure it is stable.
Force Stop Messenger
Restarting any application misbehaving is a simple trick that has enabled users to fix many issues. You may want to restart Messenger, such that if there are any glitches, you can fix them. This is suitable for Android users.
Long-press on the Messenger app.
Select the "App info" option.
Click the "Force stop" button.
Conclusion
Messenger failing to show your friends' stories is not a unique issue. Many people have experienced the problem, and provided you can identify the cause, you can easily fix it. If you still can't tell why you can see your friends' stories on Messenger, read this post!