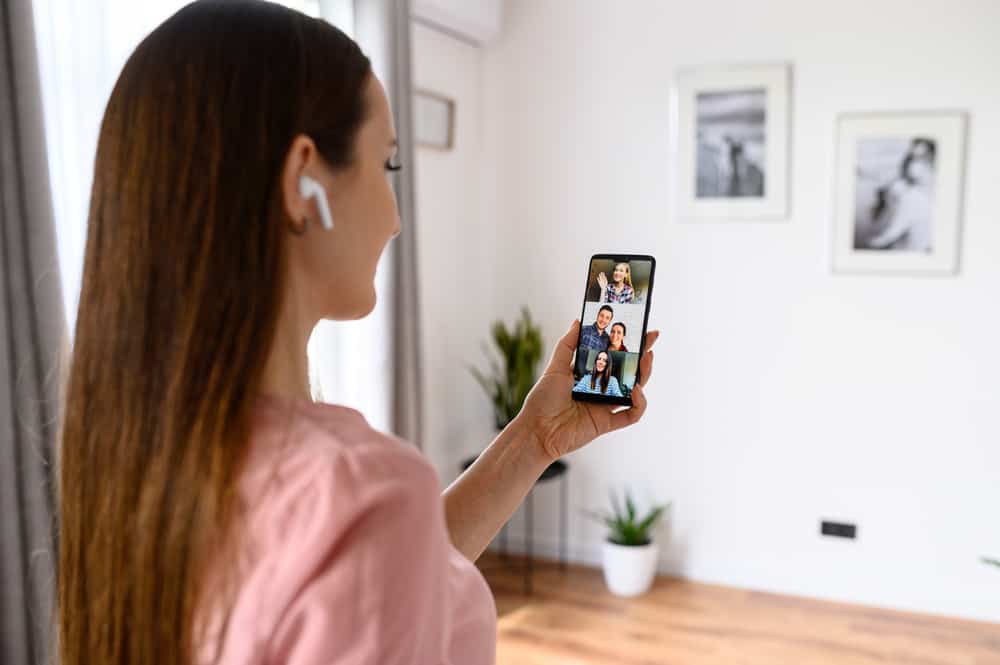 FaceTime brings relationships closer.
It makes you feel like they are right there with you regardless of the geographic distance.
However, many users report unexpected pauses when someone calls via FaceTime.
Why does it happen?
FaceTime often pauses when someone calls while you're on another call. It does so to let you accept or decline the new call. The current call will momentarily pause if you choose to answer the call. Otherwise, the call will continue if you turn it down. 
Today's article will explore whether FaceTime pauses when someone else calls. 
What's FaceTime?
FaceTime is an audio and video chat platform developed by Apple. Although Apple developed the video chatting app, iOS users can FaceTime with Android or Windows users.
They'll have to send a link to them and initiate the call. It is a recent upgrade. Before that, FaceTime was only available and usable on iPads, iPhones, or Mac devices.
There are other recent upgrades on FaceTime that improve user experience. You can share your screen through SharePlay with someone else. You can also watch movies together with your loved ones. 
FaceTime allows you to turn on Apple TV and stream movies or shows while on a call. Everyone on the call will see the same streaming or show while on the call.
You can also play music as you FaceTiming friends. It is possible through the SharePlay music feature. Everyone on the call can access the music queue.  
You can also create a FaceTime link to let Android or Windows users join a FaceTime call. The feature is similar to a Zoom link. 
What Happens To a FaceTime Call When Someone Else Calls?
FaceTime will go on pause when one gets a call amid another call. The call will not end. The halting gives one the time to decide if they wish to receive the call or not. 
When another call comes in, you have the option to either:
End and Accept the call. 
Hold and Accept the call.
Send to Voicemail.
FaceTime will pause as you decide what to do with the incoming call. 
FaceTime will stop showing the screen and shut the FaceTime window if you end the FaceTime call and receive an incoming call. 
If you hold the FaceTime call and accept the incoming call, the video screen pauses and becomes blurred. You won't see the other caller's face. It will become visible after you press the video screen.  
Does FaceTime Pause When Using Another App While on a Call?
FaceTime allows users to use other apps while on a call. Therefore you won't have to pause or end your video to use another app on your phone.
However, you'll need to turn on the "Picture in Picture" mode (PiP mode) to use other apps without pausing FaceTime if you're using an iPhone. 
But you'll have to ensure you have PiP mode on your phone. It is a recent upgrade supported by recent iOS versions.
Activate PiP as follows:
Open the Settings app on your iOS device.
Go to "General."
Select "Picture in Picture."
Enable "Start PiP Automatically."
Use PiP mode while FaceTiming to multitask.
Use it as follows:
Swipe up to access your home screen. 
The FaceTime window will minimize and go to PiP mode. You'll have a thumbnail-size FaceTime screen. 
The minimized screen will let you use other apps when video calling a friend. You won't have to pause the call to use the apps.
You can tap the Picture in Picture mode to return the FaceTime screen to full mode. 
A Wrap 
FaceTime automatically pauses your call when there is an incoming call on your phone.
The pause will not end your call.
It gives you time to either receive or decline the call.
Receiving the incoming call will pause and blur your screen.
Therefore, preventing the first caller from listening to your call.
The call will continue if you decline the incoming call. 
We hope we've answered your question.
Share your FaceTime experiences with us. 
FAQs
Why did my FaceTime unexpectedly pause?
Poor internet connection, operating system issues, or app bugs may cause FaceTime to hang or pause amid a call. You'll have to reconnect your phone to your WiFi connection or swap to a different internet connection if you're on an unstable connection. If it doesn't work, try restarting your device.
Also, you may have to update your iOS if you still experience hanging or pause issues when using FaceTime.