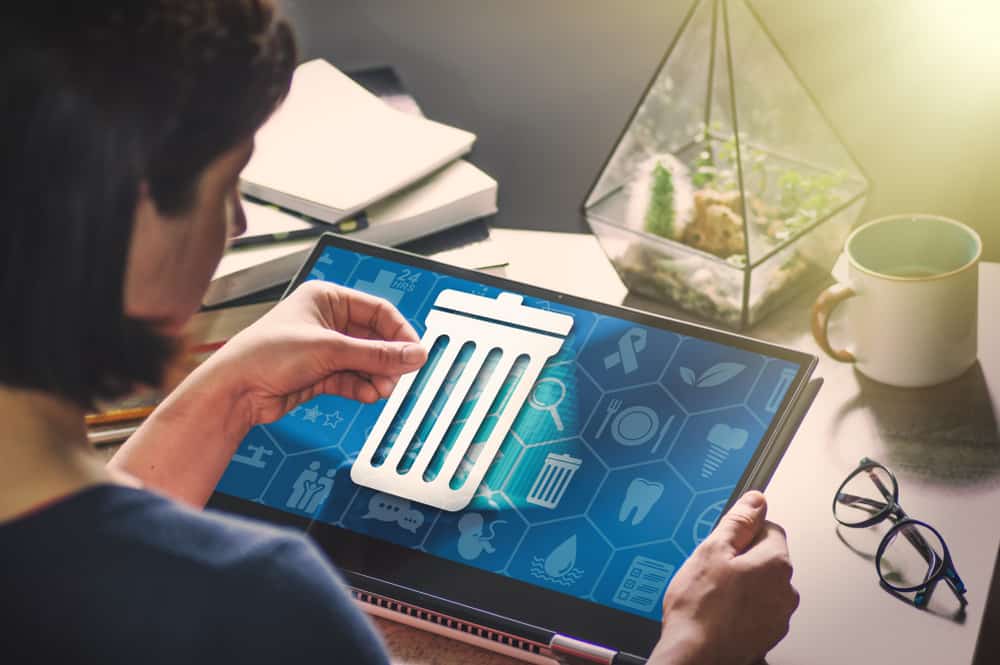 Messenger is one of the most popular chatting platforms that allows you to message, call and share your multimedia files and location with your friends and even non-friends.
The platform has been popular for quite some time, urging Facebook to create its stand-alone apps. Though it is a superb platform to connect with people, sometimes you want to get rid of a few.
Do you want to delete Messenger contacts on your Android phone? Do you have some people irritating you with unsolicited and even harassing messages, and you want to get rid of them from Messenger?
Brace yourself! We are teaching you how to delete your Messenger contacts, whether friends or non-friends, on your Android devices.
You can delete a Messenger contact on Android in the following manner:
– Unfriend a friend on Facebook.
– Block a friend or non-friend on Messenger only (or Facebook).
– Delete the synced phone contacts and prevent future syncing.
Let's explore different ways to delete Messenger contacts from your Android devices to get rid of all the obnoxious and irritating people.
Method #1: Unfriend a Friend To Remove From Messenger
If your target person is your Facebook friend, you can unfriend them to delete them from Messenger.
Follow these steps to unfriend them:
Launch the Messenger app on your Androdi device.
Find the target profile to delete. You can enter the profile name on the "Search bar". Additionally, you can find them in the "Chats" and "People" tabs. Under the "People" tab, press the contacts icon to view all contacts.
Open their conversation and click on the "i" icon next to the camera.
Now, press the "Profile" option to open their Facebook profile.
Tap the "Friends" button.
Hit "Unfriend" from the menu.
In the pop-up, tap "Confirm."
There you have it! The person is no longer your Facebook friend. Now, go to Messenger to check the success of this process, as deleted contact will disappear from your contacts under the "People" tab.
Instead of unfriending them on Facebook, you can mute and restrict them to stop getting notifications from them.
Method #2: Block Friends/Non-Friends on Messenger 
Messenger does not give you the option to remove any contact. You must block the contact to delete them. You can also block your friend/non-friends on Messenger to stop getting messages or calls from them. 
Follow these steps:
Launch the Messenger app on your Android device.
Find the target profile under the "People" and "Chats" tabs or search for them.
Open the conversation window and tap on the "i" button.
Scroll down and select "Block."
Select "Block on Messenger" to block the target profile on Messenger.
Hit "Block" in the pop-up.
Alternatively, you can select "Block on Facebook", which will redirect you to the Facebook page to block the target profile.
When you block someone on Messenger, you can still find them on Facebook. Blocking on Messenger will prevent them from reaching out on Messenger only.
If some non-friends are irritating, bullying, or harassing you, then block them on Facebook to stop seeing them from everywhere.
If you keep getting harassing or bullying messages from strangers, you should report them to Facebook.
Method #3: Bulk Delete Messenger Contacts | Synced From Phone
When you download the Messenger app, it will require you to grant access to your phone contacts. Once you allow it, Messenger will sync these contacts, and they will become part of your Messenger contacts.
You can find them under "Contacts" in the "People" tab.
Some of these people might not be your Facebook friends.
If you want to get rid of them to declutter your inbox, you can delete them.
You can individually delete them by blocking them, as explained above, or try this method to bulk delete them:
Open the Messenger app on your Android device.
Tap on the hamburger menu icon in the top left corner.
Press the settings icon to open the menu.
Tap on "Phone contacts."
Select "Manage contacts."
A new tab will open, select "Delete all contacts" to delete all contacts synced from your phone.
At this point, turn off the "Upload contacts" option under "Phone contacts" to prevent future syncing.
The Wrap Up
Blocking is the only way to remove a friend or non-friend from Messenger because of the lack of a remove button.
You can block people from Messenger specifically or from the whole of Facebook — the choice is yours. Similarly, you can delete all the synced contacts from your phone on Messenger to get rid of them.
So, there you have it, the complete guide to deleting contacts from Messenger on Android.