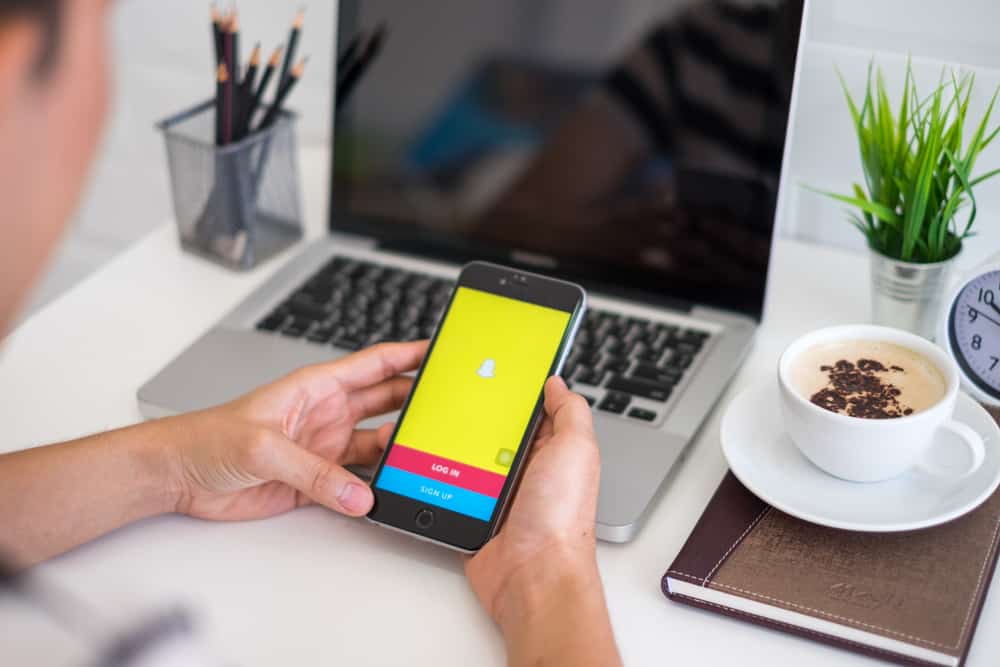 So you had a falling out with a friend, and you unfollowed them on Snapchat, but now you want to patch things up. Or it was a genuine mistake made by wrongfully tapping the "Unfollow" option. Whatever may be the reason, re-adding someone on Snapchat is straightforward.
You can do it through your contact list, snap code, or simply by searching their profile on the app. However, you should know that your friend will get a notification once you add them back.
Read this article to find out different ways in which you can add someone back. Also, find out what happens when you remove someone from your list of friends on Snapchat.
Different Ways To Add Someone Back on Snapchat
Did you also aim to break the highest ongoing streak record of 2492+ days but instead accidentally remove your friend? It must feel devastating, but you can always start over. Here are four ways in which you can reconnect with your friend:
Method #1: Through Snapchat URL
Users of Snapchat can easily share their profiles using URLs. You can get their URL either from another social media site like Instagram or their username. Here's how to do it:
Type "www.snapchat.com/add/" and then their username in your browser's search bar. Or you can directly click on the URL if present.
This will directly take you to their profile.
Click on the "Add Friend" button.
A list titled "Snapchatters who have added you back" appears in each Snapchat user profile. If you've deleted someone, and they haven't noticed, all they have to do is scan that list for your name.
Method #2: By Scanning the Snapcode
For this method, you need to have a picture of your friend's snapcode. If you do, then follow these steps:
Tap on the add Friend icon in the upper right-hand corner of Snapchat.
On the right side of the search bar, tap the ghost icon.
Select the snapcode image from your gallery.
Snapchat will scan the code, locate your friend, and re-add them to your list.
Method #3: Using Contacts
If you have saved your friend's number in your phone's address book, you can quickly add them back on Snapchat. Here's how:
Open the app and tap on your profile icon (Bitmoji) in the top left corner.
Select the "Add Friends" option.
Tap "All Contacts" below the search bar.
Now, all the names from your contact list will appear. Find your friend's name and tap "Add" next to their profile.
Method #4: By Searching Their Username
This is the most effortless way to add someone back to your Snapchat. Follow these steps:
Open the app and select your profile icon (Bitmoji) in the top left corner.
Go to the "Add Friends" option.
Search for their username.
Tap "Add" next to the friend's profile to add them back.
What if You Remove Someone From Your Snapchat Friends List?
When you remove someone from your Friends list, they won't be able to view any of your private Stories or Charms, but they'll still be able to view any public content you share. If you have any mutual friends, they'll also be able to view your Stories and Charms.
Conclusion
These were some of the methods to add someone back on Snapchat. If you ever forget your friend's username, chances are they use the same username as their other social media platforms.
So, try searching for that username; you may find them. However, to avoid falling into such situations in the future, make sure you double-check before removing anyone from your list.
FAQs
Can I still send someone messages if we are no longer friends on Snapchat?
It depends on their privacy settings. If they have allowed "Everyone" to message them, you will be able to send them a chat. However, if they have changed their privacy settings to "My Friends," you will not be able to send them a message unless you are friends with them.
What if I still can't find the Snapchat username of the deleted contact?
The only other option Snapchat users have to find the usernames of those they've deleted is by downloading their Snapchat data from the website. This will let you see a list of all the people you've ever added or attempted to add as friends on the app, even if they're no longer active users.
To do this, visit the Snapchat support page and log in with your username and password. From here, select "My data"> "Submit a request." You will then get an email with a link to download your data.