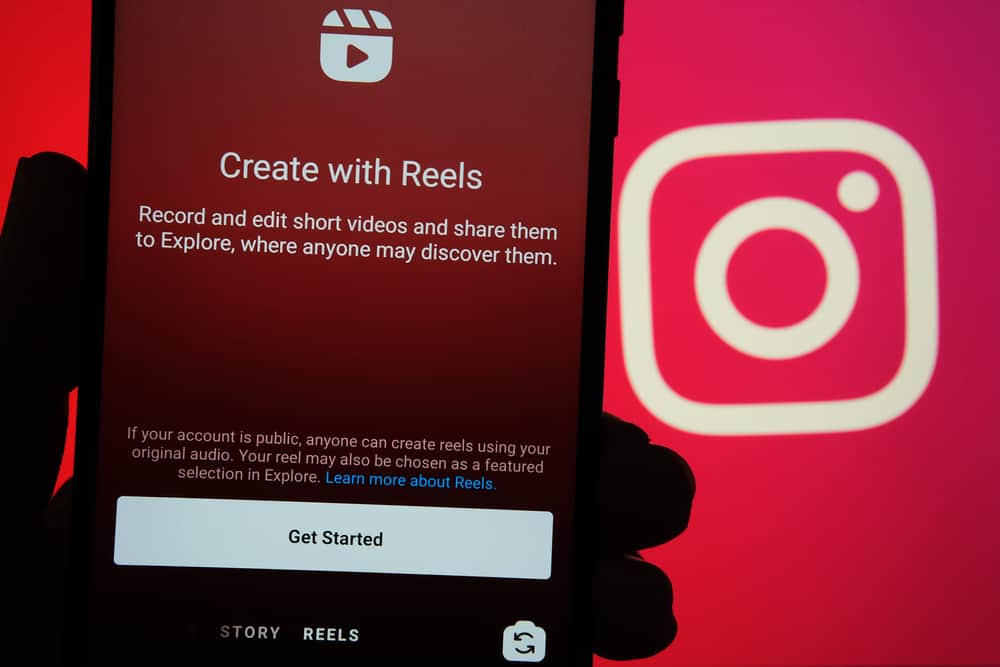 Instagram reels fill the gap between photos and data-heavy videos. A few seconds of recordings load up quickly, and you can post much better visuals than still images. Meta reports that ads on Instagram reels can reach an audience of more than 675 million.
Reposting your own reel is easy, just upload the content from your gallery and make edits as you wish. If you saved the reel as a draft before, you could repost using the draft. On the other hand, you might have found a nice reel when scrolling Instagram and want to repost it on your feed.
Instagram makes the process a bit complicated for the latter, as you have to use third-party software. You can use apps like Repost for Instagram to make your life easier.
Throughout this piece, you'll learn all you need to know to repost a reel on Instagram. You'll also get to know about the tools outside the app that you can use to your advantage.
Ways To Share Instagram Reels
Instagram is a versatile platform that allows you various methods to share content. It is no different with reels. Sure, anyone scrolling the Reels section on their account might come across it, but you can magnify the reach manually in several ways:
Tap on the paper plane icon on the reel to share it as an IG story or DM to a friend.
Copy the link to the reel and post it on your social media accounts.
Stream the reel live through your Instagram account.
How To Repost a Reel On Instagram
If you want to repost an Instagram reel in its entirety, you can do that in either of two ways, depending on whether you were the original creator of the reel.
Reposting Your Own Reels
If you have the content you uploaded as reels saved on your device, you can repost it through a straightforward method.
Launch the Instagram app on your Android or iOS smartphone.
Tap on the plus "+" sign at the top right corner of the screen.
Select "Reel" from the available options.
Upload the video saved on your device. If you edited the video with some specific filters, effects, or stickers, you might need to do it again.
Post the reel on your Instagram account.
When you repost your own reel, all the views, captions, and comments are reset. However, those who liked your reel might receive it on their feed again.
Reposting Reels Through Drafts
You can streamline the process of reposting your own reels by saving them as drafts before you post them. Drafts retain any editing and effects that you may apply and don't occupy any space on your device.
Reposing Someone Else's Reel
There is no direct method to repost someone else's Instagram reel through your account. Still, you can use a couple of third-party software like Repost for Instagram that can assist with obtaining the reel in its original form.
To repost someone else's reel through your own Instagram account,
Copy the concerned reel's URL from the sharing options available at the bottom of the screen.
Open the Repost for Instagram app and paste the URL in the dialogue box located in the middle of the screen.
Tap the button just below it.
You can make edits to the reels from the following screen as desired. Furthermore, you can choose to transfer the caption to your reel as it is.
Finalize your settings and select the "Post to Reels" option at the bottom of the screen.
Give Credit for Preventing Copyright
If you are keen on reposting someone else's reel, give them credit to avoid any copyright infringements. You can do it by tagging the account when reposting the reel or mentioning the creator via a text sticker.
The app will publish the reel through your Instagram account. It will now possess a new URL that you can use to share it through DMs or other social media apps.
Final Thoughts
Reposting your or someone else's Instagram reels is complicated without the right tools. Nevertheless, if you provide the proper credits, you can draw substantial engagement without the need for too much new content.
It would be nice to see Instagram introduce an official function that allows you to share reels without the worry of third-party apps compromising your data.
FAQs
Are all Instagram reels public?
If your Instagram account is public, anyone can see your reels regardless of whether they have logged into Facebook or Instagram. They'll also be able to record your reel with the original audio. In case you have a private account, only your followers can see the reels from your account.
You can personalize who can see your reels through your account's privacy settings. Keep in mind that reels posted on Stories and DMs will disappear after 24 hours.
Can you share reel drafts?
You cannot share reel drafts with other users unless you post them through your account first. However, you can store unlimited reel drafts in your Instagram account and post later.