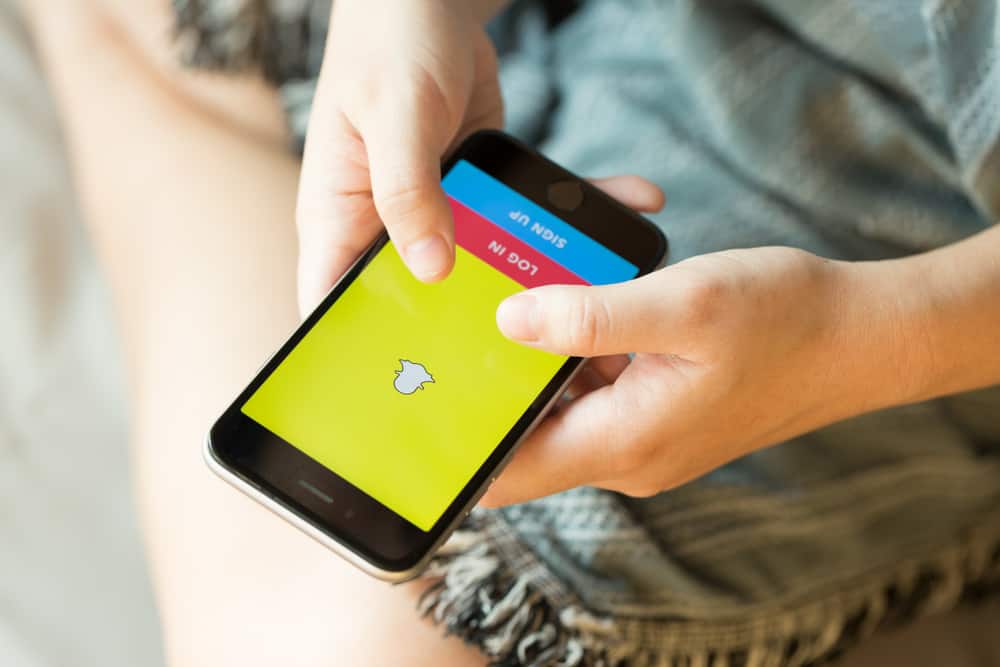 Suppose you've ever dreamt of becoming an internet sensation and pushing your brand to the top overnight.
Snapchat is one of the fastest ways to do that.
With a platform home to around 347 million Snapchat users, applying the right strategies would take you to the top in no time.
One of those strategies is getting on the Snapchat Discover section, but how?
So, how do you get on Snapchat Discover? First, you can try that organically by turning on your settings to enable "everyone" who comes across your profile to view your story while you post consistently. You can also become a Snapchat publishing partner or apply to be featured on Snapchat stories.
These ways work perfectly; however, they can sometimes be tough to crack. This is because Snapchat, like other social media platforms, has some golden rules that guide the platform's growth.
But not to worry. In this article, we have done the legwork for you and discussed in plain words how you can get on Snapchat Discover. Let's get started!
Method #1: Post Engaging Contents
Nothing favors you more with the Snapchat algorithm than creating content following community guidelines. Your posts should be shareable, interesting, and, above all, engaging.
This is the best way to grow organically. Doing this will most likely get more reach, impressions, and followers and eventually get featured on the Discover page if any of your posts go viral.
Also, consistency is critical. If you want to get all the positive impressions and grow organically and massively on Snapchat, you have to put in the work by posting consistently.
This also helps you to build an audience that enjoys your content and would share it with their friends, and boom. You go viral.
Method #2: Become a Snapchat Publishing Partner
By partnering with Snapchat, you can put your business and brand at the forefront, where people can consistently see and recognize your brand. Most times, Snapchat makes use of the Discovery page to do this.
Even though they can be very discreet when collaborating with a brand, they have rules guiding these processes. However, once you get the hang of it, it can get you the kind of visibility that would blow your mind.
Another way around it is by advertising through the business partners of Snapchat. Now, here's how this works.
Snapchat has a list of brands that have partnered with them over the years. These brands are often advertising agencies, magazines, and digital marketing agencies and are usually granted a slot on the discovery page.
These brands are Agency Within, Adaptly, Ad Dynamo, etc. You can apply with one of these brands to feature your posts in their slot.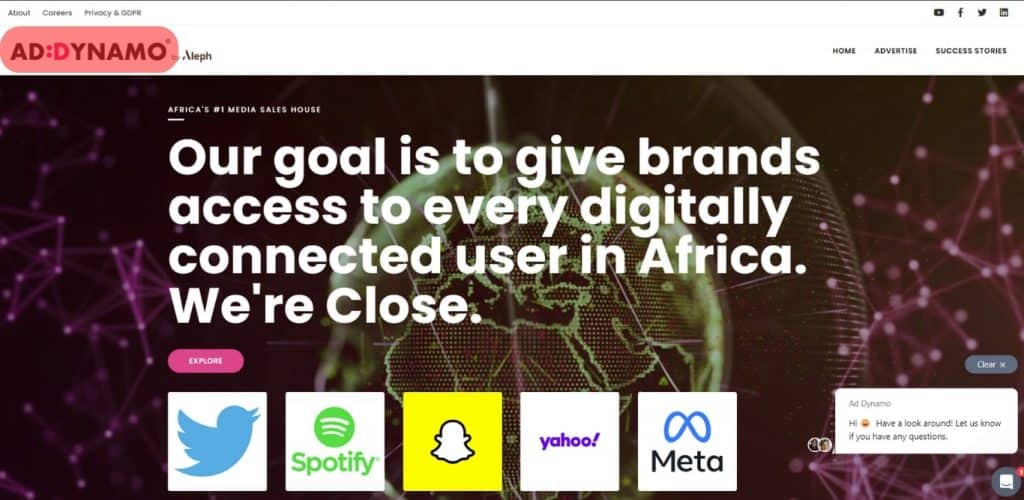 Method #3: Form Partnership With Other Accounts in Your Niche
Look out for other accounts or popular Snapchat users doing well on the platform and reach out to them for partnership.
This is great if you want to grow your visibility on the platform and don't have enough resources to apply for collaboration with Snapchat or its business partners.
However, you must collaborate with people that are in your niche.
This is because they would most likely pull an audience that is also interested in what you do and would help you gain more popularity and stand a chance of being featured on the Snapchat Discover page.
Method #4: Apply to be on Snapchat's Featured Stories
Snapchat, of course, also has a slot on the Discovery page where they display stories of their choice. Now, this may be chosen by the Snapchat team or from trusted third-party sites collaborating with the platform.
All you need to do is make a post online that aligns with Snapchat's community guidelines.
Next step, you'll find two options to send to "Add to My Story," which is yours, or "Add to Our Story," which is Snapchat's.
Click on "Add to Our Story."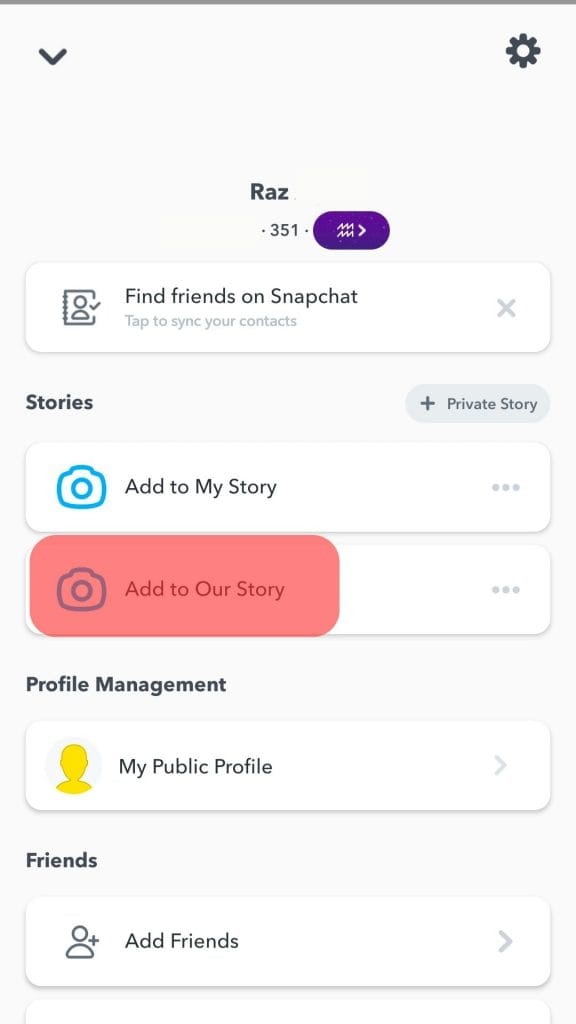 If you get lucky, Snapchat may just feature you on their story, which is usually displayed on the Discovery page.
However, for that to happen, you would have to create content that doesn't just respect community guidelines but is also fun and exciting to watch.
Try to study the kind of content that Snapchat displays on their stories; this would serve as a guide for you to create your post.
You would have to pay attention to building an audience to succeed at this. Get a large following because on Snapchat, like every other platform, it's always a game of numbers. The higher your followers, the more credibility. This shows people enjoy the content you create.
Conclusion
Getting on the 'Snapchat Discover" page has never been this easy.
With these steps, you are going to crush it.
Do you want to build your brand and gain more visibility?
Following either of these steps would help you achieve just that.
So, in conclusion, to get on the Discovery page, you'll need a good following, be consistent, and try to collaborate with Snapchat if you can.
Frequently Asked Questions
Is Snapchat Discover the same for everyone?
No, it is not. Snapchat uses your experience on its platform to tailor your views, feeds, and stories on your Discover page. So, it's personalized to fit your preferences.
How do I advertise on Snapchat story ads?
Launch the Snapchat app and Navigate to the "Snapchat Ads Manager" section. Now, scroll to the top-left of your screen to "Create an Ad." You'll find an option where you can choose from and create ads according to your preferences.